---
I hope and pray that, as a result of this debate, the UK will recognise the truth that no one in the Sri Lankan Government ever wanted to kill Tamil civilians
Tamil asylum seekers in Europe have alleged that white-van abductions, rape and torture at the hands of Sri Lankan police and army personnel continued even after the war's end

The Associated Press (AP) story on a new set of torture allegations by Tamil asylum seekers come just a month after Lord Michael Naseby presented in the British parliament, the most damning evidence yet, that his government lied, or at the very least concealed the truth, when it partnered the US in bringing a 2015 Human Rights Council resolution against Sri Lanka targeting the conduct of its armed forces during the last stages of the civil war. In a heartfelt appeal Naseby told the House of Lords "I hope and pray that, as a result of this debate, the UK will recognise the truth that no one in the Sri Lankan Government ever wanted to kill Tamil civilians." He called on his government to "act to lead the international community to recognise what the truth really was," and asked the US and UK to "remove the threat of war crimes and foreign judges that overhangs and overshadows all Sri Lankans, especially their leaders."

Naseby's speech put paid to the Darusman report's guesswork figure of 40,000 civilians killed. Several sources he cited, estimating the number to be in the range of 7000 to 8000 were already known. What was new was the material he had elicited, with much effort, from the Commissioner of Information under the UK's Freedom of Information Act. This was from dispatches to the Foreign and Commonwealth Office from UK's own Defence Attaché in Colombo, Lt. Col. Anton Gash from 1st January to 19th May 2009. Though it was heavily redacted it showed that the UK government must have had a good idea of the ground realities contradicting the negative propaganda that was in circulation at the time. Gash had told Naseby in January 2009 that "he was surprised at the controlled discipline and success of the Sri Lankan army and in particular the care that it was taking to encourage civilians to escape and how well they were looked after, and that certainly there was no policy to kill civilians."
However, Harrison's key witness, a woman referred to in the documentary as 'Nandani' was later exposed as having lied

But according to an AP report of 08.11.17 Tamil asylum seekers in Europe have alleged that white-van abductions, rape and torture at the hands of Sri Lankan police and army personnel continued even after the war's end and under the present government, with cases reported from early 2016 to July 2017. Photographs show scars on the bodies of the victims allegedly caused by burning with iron rods to look like 'Tiger stripes.' The report does not seek to answer the question as to what might motivate rape and torture of Tamils by security forces in a post-war context where the LTTE is no longer a threat. Witnesses are reported as saying relatives secured their release through a bribe.
The 52 cases AP examined were from testimonies gathered from Sri Lankan Tamil men by the 'International Truth and Justice Project Sri Lanka' (ITJP). The ITJP is headed byYasmin Sooka, the human rights lawyer who was part of the three-member panel of experts (POE) appointed to advise former UN Secretary General Ban Ki Moon on accountability issues in Sri Lanka (the Darusman panel). One of the points emphatically made by Lord Naseby was that the war crimes allegations faced by Sri Lanka flowed from this flawed POE report, and that the misconceptions created by it were in need of 'urgent attention.'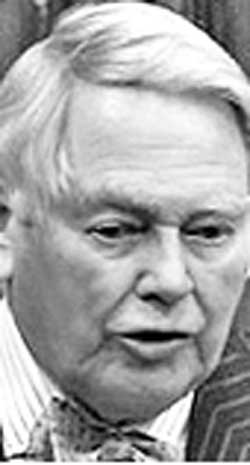 ITJP's project director is Frances Harrison, a former BBC correspondent who produced a documentary in 2013 titled 'Sri Lanka's Unfinished War' presenting cases of 12 Tamil men and women who said they were raped in detention by Sri Lankan security forces that year. Based on these testimonies Harrison suggests that rape by Sri Lankan forces was 'widespread and systematic.'

However, Harrison's key witness, a woman referred to in the documentary as 'Nandani' was later exposed as having lied. According to a 2014 report published online in 'Eye Sri Lanka' by the 'Dead and Missing Persons Parents Front,' the authors said they had traced and spoken to Nandani's mother and sister living in Jaffna, and found that their story contradicted details related by Nandani in the documentary. For example Nandani told the BBC that she had been 'picked up' from her home in early 2013 by men in uniform who raped her, and that her mother had tried to stop the men from taking her but they had pushed her to the ground. But the authors' investigations revealed that Nandani had left for the UK in 2012 and had been living in Colombo for the previous six years, not with her mother in Jaffna. Pointing out the inconsistencies the report gives details of Nandani including about her marriage to a pro-LTTE activist living in the UK since 1995.

What is more astounding is the report's exposure of what it calls "an organized racket taking place to make money from asylum seekers." It describes how "They are trained on what to say, they agree to be subjected to physical torture which a medical officer endorses as being recent and proof to claim them victims while alleging the perpetrator to be the Sri Lankan military." The forms of torture that the asylum seekers must agree to, include being burnt with cigarette butts, being beaten with hot metal rods and being cut and scarred. The minimum cost of this operation is said to be sterling pounds 5000-6000 'plus various other charges.' The report gives names and photographs of places in the UK where 'legal advice' is offered on how to obtain these 'services,' and gives the address and photo of one of the locations where the burning and scarring is carried out - a house they say is owned by a man with close links to the TRO (Tamil Rehabilitation Organisation).
It would come as no surprise if the pro-LTTE diaspora fuelling the Sri Lankan war crimes lobby sought to discredit Lord Naseby's revelations.

"Dr. Alison says that the over 200 cases cannot be faked. She is correct. There is nothing to fake. Even the pain Nandani describes is very real. What needs to be made clear is that the pain was not caused in Sri Lanka or by the Army but in the UK. The scars are really inflicted but not without consent. That consent comes with the assurance of obtaining asylum" says the report, which can be retrieved from http://www.eyesrilanka.com/2014/10/07/witnesss-accounts-on-sri-lanka-asylum-seekers/

The authors called for an investigation by UK authorities noting that it should shock the British public that such things happen as "a systematic profit making practice within a chain of irregularities granting asylum." If their story is true, would it not help explain how activists like Sooka and Harrison continue to have caseloads of Tamil asylum seekers alleging torture even AFTER the war's end – with doctors' corroborating that their scars are RECENT?

Adding to the scepticism borne out of Eye Sri Lanka's report, in April this year the UK Court of Appeal ruled that a Sri Lankan asylum seeker allowed himself to be tortured with hot iron bars to support his bid to stay in the UK. Rejecting the claim that he was ill treated in Sri Lanka the court said he probably consented to the torture as part of a ruse called 'self-infliction by proxy' or SIBP, adding that a clandestine doctor might have anesthetized him while heated iron rods were placed on him.
The AP report strangely fails to mention this case. By any accepted norms of journalistic practice it should have done so in order to allow readers to come to their conclusions based on relevant information.

It would come as no surprise if the pro-LTTE diaspora fuelling the Sri Lankan war crimes lobby sought to discredit Lord Naseby's revelations. What IS surprising is the lukewarm response to his speech by the yahapalana government - with the honourable exception of State Minister of Foreign Affairs Wasantha Senanayake who made a well-composed statement during the adjournment debate on the subject.

It's worth asking if the government's reticence comes from the realization that seizing this opportunity to reverse the damage, would mean having to admit that it blundered in co-sponsoring resolution 30/1 in 2015, and all that followed.