---
The Parliamentary Elections this time around will map a route for the country to sink or swim. The SLPP promised a lot before the elections and during the time its representatives formed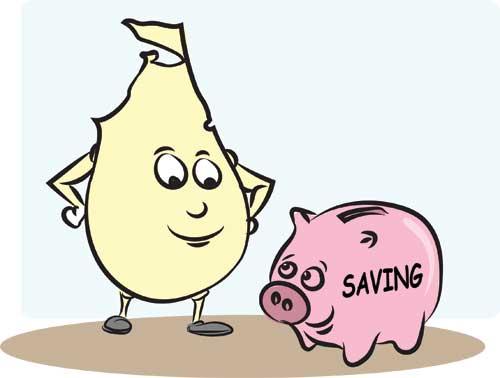 the caretaker Government. But the need of the nation now calls for a humongous effort to rectify a struggling economy and most importantly cut on wasting finances and discipline workers who have no feel for the institutes they serve, leave alone the country.
Who ever who wins incumbent President Gotabaya Rajapaksa will continue as the country's Executive. The majority believed that he is the man to make this much needed change at the last presidential elections. Now he has asked people to send to parliament people who can work.
The president also wants to remove the 19th Amendment to the Constitution; maintaining time and again that this amendment has stifled his power as the Executive. But for that he needs to muster a two-thirds majority in Parliament; something which his brother and Prime Minister Mahinda has said he would achieve even if that target can't be achieved with the results at the Parliamentary Elections.

What must be underscored here is that at least now, after enjoying 72 years of independence, there must come a time, at least now, when the aspirations of the people must tally with those of the country's lawmakers.
People enjoyed an overdose of freedom during the five-year period when the Yahapalana regime was in power. There was financial mismanagement to the hilt in the past and what really sealed the coffin of the Yahapalana regime was a drop in national security which helped extremists to carry out the Easter Bomb blasts.
The incumbent president promises security to the nation and for that he has hired ex-military personnel like retired Major General Kamal Guneratne. We saw many retired Army and Navy ex-officials trying their luck at contesting this poll. When there is a demand to enhance security in a nation the supply for that would be provided by those with a military background.
The trend being set by the incumbent President is to make the country's state and private sector employees fit into the mentality of a working force: rather than belong to a set which performs below expectations.

The thought alone that Sri Lanka needs to service a foreign debt which stands high as Rs 12 trillion should motivate the people of this nation to work hard. The people of this nation must not only work hard they need to shrink expenditure as well.
Economic experts opined that Sri Lankans, if they were alert, would have picked up a valuable lesson on the 'art of living' during the COVID-19 lockdown. Salary cuts and restricted movements due to curfew showed that Sri Lankans could get by with a lot less income. That also suggests that when things return to normalcy and salaries are readjusted to reflect pre-COVID-19 earnings we could still survive on lot less and use the remainder of our salaries as savings.

The caretaker regime has also stressed on stepping up on local produce. This nation needs to stop dreaming about importing canned fish, which past governments did without any shame. We might have to import rice, but that could be changed soon if our farmers are backed with financial help and agriculture expertise.
However, there is a thought that a new regime sans most of the lackadaisical old faces would make this a prosperous nation. We might be a little too hasty in our thinking here and worse a little cocky too! What the new regime which forms the Cabinet must repeat like a 'mantra' is that we need to as a nation embrace the saving habit and send into oblivion that old sin of having tamashas; much of them organised to celebrate past achievements rather than to highlight anything new.
Our ancestral roots are deep rooted in the habit of saving. We need to start tracing those roots. And if we do that right creating a sense of belonging in the people of this country wouldn't be that hard.