---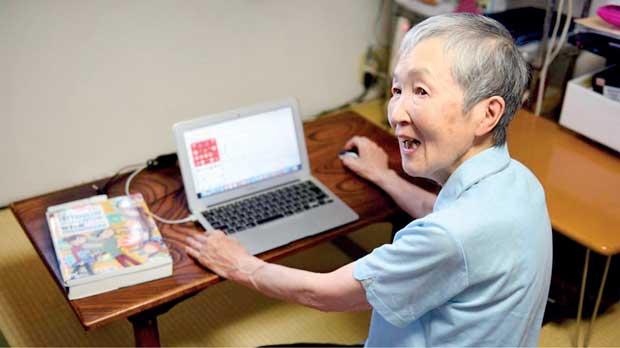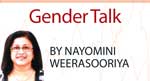 Eighty one-year old Masako Wakamiya was inspired to learn coding and create her own app for seniors when she noticed that there was a shortage of apps aimed at them.

Wakamiya, a retired banker, says that she asked many people to develop an app that would be great for people of her generation but no one saw the potential.

When she first started work, she used an abacus for maths – but today, she has developed an app for iPhone. She stands out not just as a senior who showed a notoriously young generation driven tech world that seniors too can do it but also as one who inspires all generations for her commitment and the ability to bring about change.

An engaging app
Wakamiya poured over books, learnt coding and sat at her computer patiently for hours – the final result was a great looking app that took into consideration the slower finger movement of older users. She also stresses on the fact that the over 60s need something to keep their faculties sharp and their fingers nimble – an engaging app seemed just the right idea.

Like most of her generation, Wakamiya learnt to use computers late in the day – in her sixties when she had to care for her ailing mother and found it difficult to go out to socialize and meet people. She recalls that learning to use a computer and going on line was an achievement she wanted to celebrate. She learnt to connect with other seniors over time and that made her understand their needs better. In this day and age of the internet, she believes that there is huge potential for seniors and older generations to not just to connect but also do things that ultimately, could change the world.
Her app, Hinadan, is based on the traditional Japanese festival of Dolls. It involves seemingly simple but complex set of skills that encourage the users to stimulate their minds. Wakamiya calls herself a tech evangelist and even developed her own PC text book since she found the existing ones to be ' boring'.

Wakamiya believes that in order to do something, you don't have to be a professional; just being creative is adequate. She told media recently that once you complete your professional life, you should go back to learning. She is right. If you look around today, the tech driven world we live in, is full of examples of people who took creativity and smart ideas to create things others could not even think about.

From Facebook to SnapChat, the tech world is full of the kind of inspirations that fuel ntrepreneurship. That drives people to create ideas with the potential to become powerhouses. Steve Jobs was a visionary whose ideas were far ahead of his time. So is Elon Musk, the Tesla creator. There are many others. Without their ideas and their innovations, the world would not be what it is today.

I believe that people like Wakamiya offers not just inspiration to her generation about becoming tech savvy but a whole lot more. It is never too late to try anything – especially using your existing skill set to achieve even greater results. When you understand that a need exists, you may not always have the resources needed to fulfill that need. But you have the potential to bring together what is needed to address it – you can make it happen. In Wakamiya's case, she learnt coding. When her app went live, she felt excitement and that feeling you get when you achieve something right.

Lesson for younger generation
Wakamiya also has a lesson to teach the younger generation. That anything is possible if you put your mind to it. Changing perspectives is often vital if success is your goal. Instead of sitting and mourning about a lack of apps for seniors, she chose to do something about it. In the process, an entrepreneur was born. It didn't matter that she was in her Eighties – she didn't say it is too late in the day for me to get this done. She just went ahead and did it.

Wakamiya has also opened the eyes of Silicon Valley tech giants with her success – in a place that thinks over 40s are somewhat over the hill, the potential offered by the silver haired generation is waking up a whole lot of possibilities. The median age for a Facebook employee is 29, according to industry estimates while at Apple it is 31. Silicon Valley will undoubtedly rethink their strategy in tech direction, thanks to Wakamiya's input.

"When you get older, you lose many things – your job, your hair, your eyesight. But learning something new whether programming or the piano is motivating." she says.

Wakamiya has been invited by Apple to their prestigious Worldwide Developers Conference, at which she was the oldest participant. Her app has been downloaded 42,000 times and has received praise from many people. Although it is only available in Japanese currently, she is planning on English, Chinese and French versions.

One lesson to learn here – it is never too late to learn.

(The writer is a freelance journalist)