---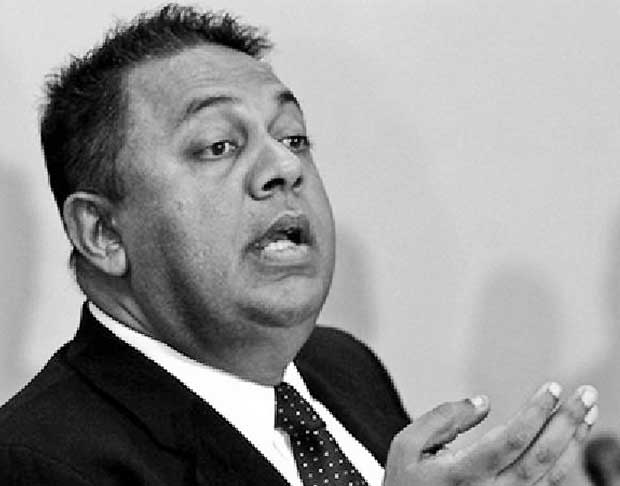 ext month our Finance Minister will present this country's budget to parliament. It is the country's financial plan for the next year.
A family budget as most citizens understand is our own localised plan to distribute income toward expenses, debt repayment and savings if possible. We take into consideration past month's expenditure, anticipated income the causes that may have led us into situations of debt, our plan for debt repayment, attempts to come up with plans to overcome the pitfalls which led us into debt and ensure we do not repeat the mistakes which led us into such a situation.
Basically this is what our Minister of Finance will be attempting to do when he presents the country's national budget in November this year. But the minister is faced not with a simplistic plan of a single family. His job is to put all of the country's ills in order.
The new Finance Minister is faced with the reality that nearly 25% of our countrymen and women are living on 'Samurdhi' benefits. That is those unfortunates, numbering 2.25 million who receive a monthly income of less than Rs. 1,500 per month.
Even sadder is the fact that the poverty line at a national level as at August 2017 stood at Rs. 4,305/- (Department of Census and Statistics). So a number of our fellow-citizens are living well below the country's poverty line.

Therefore one of the realities the Minister of Finance has to face when he begins formulating his strategies for financial year 2018 - 2019 is to how he is going to face the challenge of improving the lot of the 2.25 million 'Samurdhi' recipients and their families whose monthly income is hardly sufficient to provide them with two square meals per day. With the cheapest meal costing over Rs. 100 per person/per meal, a family of three would need around Rs. 1,800 per day for food alone! Add another 1,500 from Samurdhi benefits and these families have a princely monthly income of Rs. 3,000 per month or put in another way a balance of Rs. 1,200 for clothes, education, travel, healthcare and numerous other miscellaneous expenses.
The Samurdhi scheme has been with us for decades, but the number of poor has not decreased in sufficiently large numbers.

Is this poverty-stricken mass of people going to be with us always, or do those who control the destinies of our country have a plan to help them get out of the debt trap they seem to be caught up in? These people are looking to the government to help them out of poverty. Last year, the former Minister of Finance said the cost of Samurdhi payments in the 2017 budget alone amounted to Rs. 44 billion.
The new Finance Minister's plight becomes worse as Sri Lanka is faced with a serious debt situation. The foreign debt alone stands at a mammoth US$47 billion. As if this in itself was not bad enough, the debt servicing cost that was US$1.8 billion in 2015 increased to US$2.4 billion last year.
Last year's budget deficit stood at 4.8 percent of GDP' Around four fifths of the total government revenue is generated from taxes with a growing dependence on indirect taxes generated through taxes on essential consumer goods and services such as food, medical care, clothing and public utilities, while a mere 20% of income is generated through income tax.

Government has in fact been subsidizing high income earners at the expense of the poor. With local government elections expected to be called either early next year or by mid-year, the new Finance Minister has to provide handouts to the poverty-stricken sections of our countrymen, if government hopes to win at the elections next year.
In turn it will mean the minister will not be able to maintain the strict financial controls needed to pull the country out of its debt-stricken state.
Government is now effectively caught up in a catch-22 situation of its own making. All governments irrespective of their political colouring, have through their taxation policies laid the main burden of propping up the country's economy on the poor and in this way have contributed to building a highly unequal society in which the poor are often unable to cover living costs.
Yet come election time it is the votes of the poor that make or break governments.