---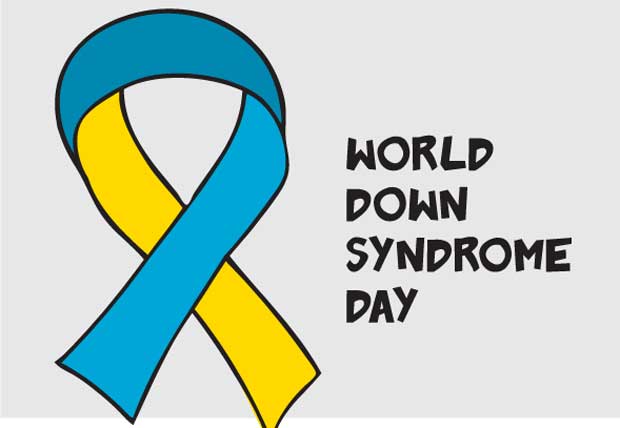 n 2011, the United Nations General Assembly declared March 21 as World Down Syndrome Day and invited member States to observe World Down Syndrome Day in an appropriate manner to raise public awareness of this ailment.
Down syndrome is a naturally occurring chromosomal arrangement that has been a part of the human condition, exists in all regions across the globe and commonly results in variable effects on learning styles, physical characteristics or health. Adequate access to health care, to early intervention programmes to inclusive education and appropriate research, are vital for the growth and development of such children.
For World Down Syndrome Day this year, Down Syndrome International (DSI) will focus on: "My Friends, My Community" – the benefits of inclusive environments for today's children and tomorrow's adults. According to the World Health Organisation (WHO), Down Syndrome children could be afflicted with other conditions, including heart disease, Alzheimer's and leukaemia. The estimated incidence of Down Syndrome is between 1 in 1,000 to 1 in 1,100 live births worldwide. Each year about 3,000 to 5,000 children are born with this chromosome disorder.

Sixty to 80 percent of children with Down Syndrome have hearing deficits, 40 to 45 percent have congenital heart disease and intestinal abnormalities also occur at a higher frequency in children with Down Syndrome, the WHO says. Other important medical aspects in Down Syndrome, including immunologic concerns, leukaemia, Alzheimer's disease, seizure disorders, sleep apnoea and skin disorders, may require the attention of specialists in their respective fields, the WHO says.
According to estimates, there may be about 25,000 Down syndrome victims in Sri Lanka. Experts say the social stigma attached to these children also has positively changed over the years. In the past, the children with Syndrome were labelled as imbeciles, mongoloids, and handicapped or mentally retarded. Instead, we now use the more loving and more just term "differently able".
To meaningfully mark this day, the Sri Lanka government needs to give substantial assistance to volunteer movements which are helping these differently able children. For instance, the London-based Sri Lankan entrepreneur Ganesh Velayudham runs the Shivam Foundation which has several schools with residential facilities and ayuruveda medical treatment for special need children suffering from Down syndrome and other afflictions.

At Dalugama in Kelaniya, the Centre for Education of Hearing Impaired Children (CEHIC) has been functioning effectively for more than three decades to prepare hearing impaired children for normal education. The multi-religious and multi-racial centre is known to have managing and education skills that are seldom found even in developed countries. The founder principal of CEHIC is Rev. Sr. Greta Nalawatte who launched this mission some 33 years ago with faith, hope and love. Ven. Walamityawe Kusaladhamma Sangha Nayaka Thera addressing a news conference at the CEHIC recently said it was a community school which gave education to children from the age of 8 months to 5 years. After the completion of their education at the CEHIC, they are taken into other schools which has the normal educational system. Up to now the CEHIC has been running on private voluntary donation but during the past few months this movement has run short of funds.

The school has modern equipment including laboratories, and a dedicated staff to encourage the students to overcome their hearing disabilities and become fully fledged citizens. The school follows the principles of free education, home school merger, inter – religious unity, and option for a community school. The school which does not use the sign language but goes to a higher dimension gives priority to the teaching of religion, arts and sports. The school needs financial support now and voluntary donors are invited to call 2910623.
These are essentially government responsibilities which are undertaken by private voluntary movements and government needs to at least assist them financially. We urge the Ministry of Education and the Ministry of Social of Services to consider the possibility of helping such movements to transform differently-abled children into fully fledged, creative and productive citizens.