---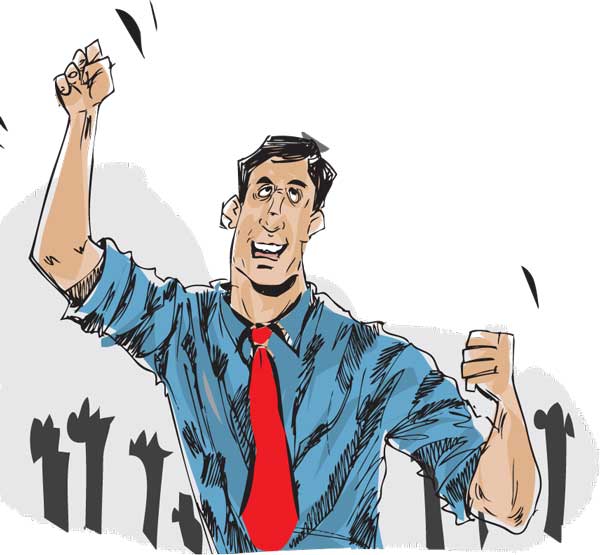 In a major step towards moulding the youth, the next generation, to take over the leadership of the country, some 5000 young women and men yesterday began the four-day Yowun Puraya 2016, Youth Camp on the theme, the 'future begins'. Organized by the National Youth Services Council (NYSC) on a concept of Prime Minister Ranil Wickremesinghe, the camp is being held at the Sri Lanka Air Force complex in Sigiriya. President Maithripala Sirisena and Premier Wickremesinghe will participate in the camp's concluding session on April 2. About 120 foreign youth who are also attending the camp to help Sri Lankan youth build international relationships.

The selection of Sigiriya has some significance. Sigiriya or the Lion rock, according to ancient Sri Lankan chronicles the Chulawamsa, was selected by King Kashyapa for his new capital. He built his palace on the top of this rock and decorated its sides with colourful frescoes. Hopefully, at the Sigiriya camp the youth also will be trained to climb every mountain and even symbolically build palaces on them until they find their dream and vision in life.

According to latest estimates, Sri Lanka's youth population is about 4.5 million—with an almost equal number of females and males above the age of 14. A disturbing figure that needs to be corrected immediately is that of about 100,000 students who qualify for university admission through the GCE Advanced level examination, only about 25,000 are admitted. If we calculate this for ten years, it means that about 750,000 youth need to find high value added and productive jobs where there is plenty of scope for enterprise and innovation.

Thankfully the new national government is focusing on this mainly through the 2500 village development councils where hopefully the youth will be trained in areas ranging from digital technology to accountancy or commerce which could open the door for them to get value added jobs to restore their dignity and the dignity of their families. Unfortunately since the introduction of the three-wheeler or auto rickshaw in the 1980s, the number has grown to more than 400,000. While these vehicles provide a relatively low cost mode of transport for millions of people, one of the negative effects is that the auto rickshaw drivers' children often follow in their fathers' auto rickshaws in a job that provides little scope for enterprise, innovation and creativity.
Many of them work from before dawn till late at night and have little time or opportunity to even get some training in motor mechanism. So when the income becomes insufficient to maintain a family of three or four, some of the auto rickshaws are known to be used for nefarious activities such as drug smuggling or prostitution. That is one of the reasons why lakhs of youth while working hard in auto rickshaws have not only got a bad name but have no way of taking up more enterprising jobs.
One of the main reasons why so many hundreds of thousands of youth are going into the auto rickshaw jobs is their lack of knowledge of English.
They are the victims of a political blunder made in 1956 when English was removed from the curriculum of public schools. During the past two decades efforts have been made to revive the study of English which is so vital in these days of digital technology and globalization. But it may take years or decades for schoolchildren to get a command of the English language because today though thousands of children go for English tuition,
some of the teachers are also known to be lacking in the ability to match the noun and the verb in a simple sentence or know the difference between roll and role or cite and sight. So it is often a case of the blind leading the blind. Some analysts say we may have to import English teachers. We hope that the 'Yowun puraya' youth moulding programme for future leadership will focus on the language area also to produce leaders who could communicate effectively even at international level.