---

UN special Rapporteur on Minority issues Ms. Rita Izsak is on an official visit to Sri Lanka from 10th to 20th of October 2016, at the invitation of the Government. During her visit she meets Government delegates, civil societies and other groups of people. Most importantly she meets women separately.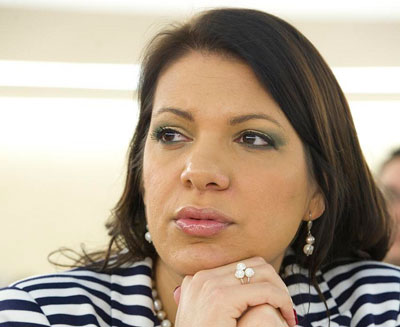 UN special Rapporteur on Minority issues Ms. Rita Izsak
he special rapporteur had identified and recognized that the violations of rights are differing to men and women.

Further, she has a mandate to apply a gender perspective in her work. According to OHCHR official website, on 7th. of March 2006 the Special Rapporteur stated that new and urgent attention must be given to the rights of women facing multiple forms of discrimination, exclusion and violence.

The fourth session of the Forum on Minority Issues (2011) focused on the topic "Guaranteeing the rights of minority women". The website further says that the special rapporteur continuously reveals that minority women experience unique challenges and multiple forms of discrimination as members of minority groups. Therefore, during her country visits, she has established a practice of holding separate meetings only with women from minority communities. Examples show that she had forums of minority women during her country visit to Hungary, Ethiopia, France, Greece etc. These forums have brought the issues faced by women as they are minority groups and it also created a platform for women to bring out the issues that they do not generally speak out at public forums where men are present.

Following the country visit the special rapporteur will share the experiences, findings and recommendations with other relevant U.N treaty bodies.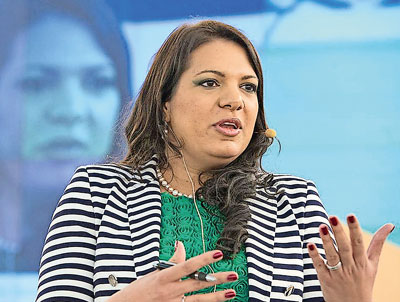 Therefore, it is worth that women give their opinions, views and submission to the Special Rapporteur regarding the issues they faced as minority women and any recommendations they put forward to the Government. This will definitely reflect and bring us positive changes in future.

Here are some of the views of young women from Tamil, Sinhala and Muslim communities on the minority women's issues in Sri Lanka that they wish to see in the final report by the Special Rapporteur on Minority issues on the country visit to Sri Lanka.
During her country visits, she has established a practice of holding separate meetings only with women from minority communities.

"I would rather prefer to mention the problem that minority women face as "double discrimination": discrimination faced as a woman as well as being a member of a minority. According to my understanding, stereotypes on women shape minority women's lives more than they do on the majority (Sinhala) women.

The reason may be the particular communities are more concerned on protecting "minority identity" as opposed to the identity of the majority, and the burden of protecting the culture has been placed on women. Thus, their lives are being limited in the private sphere, which does not facilitate them to achieve more in the public sphere."
Kaushalya Ariyarathne,
Attorney-at-Law,
Researcher/Consultant.

Female Heads of Households (FHHs) from the minority community face property related issues because the relevant legal documents are in the names of husbands. So we have to have a system or create a temporary mechanism to address property related issues face by FHHs especially in the North and East.
Sumithra Sellathamby
Visiting Lecturer- Eastern University of Sri Lanka

"I think the economic crisis faced by female heads of households should be given a priority. Because they are women and because they are minority women, they are discriminated against. Unless they are economically empowered, the discrimination will continue."
Senthini Suthakaran
Women Action Network for Transformation-Jaffna

" A Need for psycho-social support for especially families of the disappeared and restitution for women in post conflict areas who have still not been returned their land or given any form of compensation. These are the key issues that we have come across that minority women dealt with on a daily basis"
Lakmini Jayathilake
National Peace Council

As the minority women experienced war for three decades and cultural expectations are imposed on women fiercely after the war, the issues of lack of economic growth, female headed households, declining number of women in higher studies and GBV should be seen through the lens of post-war context and not just through the socio-economic context.
Anushani Alagarajah,
Gender Activist

"Minority Muslim women and girls are discriminated through provisions in the Muslim Marriage and Divorce Act and practices of the Quazi court system. Their issues are ignored by State, civil society and even human rights actors as they are considered 'Muslim issues' that must be dealt with by the community itself. These must be considered as child rights, women's rights and human rights issues. Article 16(1) of the Constitution also does not protect the fundamental rights of Muslim women and girls if their rights are violated under the MMDA. Therefore reforms to MMDA is very necessary to bring it in line with principles of gender equality"
Hyshyama Hamin
Women's Rights Activist

"They are more oppressed by their own cultures, religions, religious figures (almost all male), personal laws, and menfolk in general, than the oppression they face at the hands of the State or the majority community in general.

Hence what we see currently in the pushback by Muslim women against Muslim personal law and Tamil women against Thesavalamai. It is absolutely a prerequisite that their fight in this regard be recognized with a change in the constitution.

The State as a whole needs to recognize the equal rights of women. Most of its policies and actions currently are gender insensitive or downright discriminatory and too little is being done to address them. In a post war scenario where women far out-number the men (52% : 48% is the national ratio I think), women's rights are yet heavily marginalized. Blatant rights abuses range from lesser wages than men for the same work to women, to curtailment of sexual rights and freedom of mobility - especially in former war zones peopled mostly by the minorities.
Thulasi Muttulingam,
Journalist based in Jaffna

"The minority Tamil women in the plantation or hill-country Tamil women face multiple forms of discrimination. They are discriminated as an ethnic minority in political, economic and social context. The government need to take effective measures to address their issue".
Selladurai Lalithambigai
Attorney-at-Law Hatton

"Minority women in Sri Lanka face several issues as a result of the civil war. It created a big impact of young married women in society. One of the main issues is Women headed households: due to Disappearance of men or men killed in action. Further, it creates sexual harassments, sexual abuses as well in the community".
Abiramy Sivalogananthan
Good Neighbours International

"There are big demands from the conflict affected women on accountability: On the issues of disappearances, abductions, arrests and detention conducted by the state, created amounts of female headed households in the North and East. The Government of Sri Lanka is reluctant to address the above issues. The families, specially the women are facing issues on economic, social and legal struggles in their day to day life. They have not been addressed by the government in the process of transitional justice. It is a huge need where the government of Sri Lanka has to consider the expectations of the women to respond to what had happened to their abducted and disappeared family members. And to expedite the release of political prisoners". "Harassment and unsuccessful re-integration of female ex-cadres: The SL government is still continuing its monitoring on rehabilitated female ex-cadres. On the other hand the cadres have not given any adequate facilities to rebuild their economic status. They have been abandoned by the government on this factor. There is no follow-up on their re-integration after the rehabilitation. The psychological issues and community avoidance led few cardres to commit suicide".
C. Ranitha Mayooran
Lawyer and women's rights activist

"I would recommend government to take proper measures and actions, to give a quota especially for plantation women to contest in elections. We have a national quota for women, but having that will not bring upcountry Tamil women to politics. We need the specific quota, and then only we can achieve this".
Logeswary Ponniah
Human Development Organization- Kandy

The above quotes and opinions are some reflections from a larger community. Some of us got the opportunity to meet with her directly and talk about our issues. Those who could not meet her or participate at any meetings still have a chance. We can keep our communications and send our submissions by email to minorityissues@ohchr.org. We have this opportunity for another one month before the Special Rapporteur finalizes her mission report.