---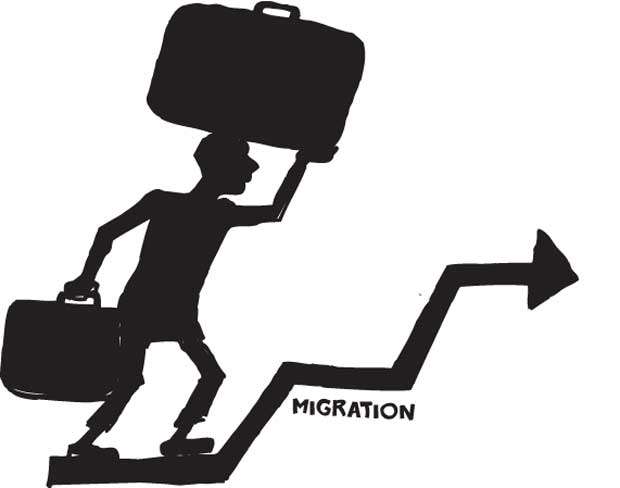 In this destabilized and dangerously uncertain era when the United States President Donald Trump has virtually declared a war on migrants though the country itself was built up by migrants over the past few centuries, the United Nations this week marked International Migrants Day.
UN Secretary General Antonio Guterres in a message says migration is a powerful driver of economic growth, dynamism and understanding. It allows millions of people to seek new opportunities, benefiting communities of origin and destination alike.

Migration draws increasing attention in the world nowadays. Mixed with elements of unforeseeability, emergency, and complexity, the challenges and difficulties of international migration require enhanced cooperation and collective action among countries and regions. The UN is actively playing a catalyst role in this area, with the aim of creating more dialogue and interactions within countries and regions, while propelling experience exchange and collaboration opportunities.
On September 19, 2016 the United Nations General Assembly adopted commitments during its first ever summit on large movements of refugees and migrants to enhance protection for them. These commitments are known as the New York Declaration for Refugees and Migrants. The NY Declaration reaffirms the importance of the international protection regime and represents a commitment by Member States to strengthen and enhance mechanisms to protect people on the move. It paves the way for the adoption of two new global compacts in 2018: the global compact on refugees and the global compact for safe, orderly and regular migration.
The 2018 theme is Migration with Dignity. This year close to 3,400 migrants and refugees already have lost their lives worldwide. That is why Migration with Dignity is the theme.

Treating every migrant with dignity is one of fundamental requirements we face before anything else we attempt on migration, the UN says. Migration is the great issue of our era, and a force for dignity because it allows people to choose to save themselves, letting them choose participation over isolation.
We must dignify those choices by paying them respect, and we respect them by treating those who make such choices with dignity. As we celebrate this day, the call is for migration to be safe, regular and dignified for all, the UN adds.

According to the UN, the total number of international migrants has increased from an estimated 175 million in 2000 to 244 million in 2015. Nearly two thirds of all international migrants live in Europe (76 million) or Asia (75 million). Migration is now more widely distributed across more countries. Today the top 10 countries of destination receive a smaller share of all migrants than in 2000. One of every ten migrants is under the age of 15. The impact of remittance flows is also significant having reached $436 billion in 2014 – far exceeding official development assistance and, excluding China, foreign direct investment.

The lure of a well-paid job in a wealthy country is a powerful driver of international migration. The attraction has intensified as income differentials among countries continue to grow. This holds true not only regarding the large and growing differentials between high and low-income countries, but also with regard to the more dynamic and the less dynamic developing countries.

Many advanced and dynamic economies need migrant workers to fill jobs that cannot be outsourced and that do not find local workers willing to take them at going wages. Population ageing also underlies this growing demand, as it gives rise to deficits of workers relative to dependants. as younger generations become better educated, fewer in their ranks are content with low-paid and physically demanding jobs, the UN says.

In Sri Lanka, mainly due to the lack of productive and well – paid jobs, up to two million workers are believed to have gone overseas for employment mainly in the Middle East. So much so that their remittances have become the largest source of foreign exchange for Sri Lanka. But hundreds of these workers are known to be exploited while there are also major family problems here especially when mothers go overseas for employment. That is why we hope the government will move fast in creating thousands of new productive jobs for youth mainly in the rural areas.