---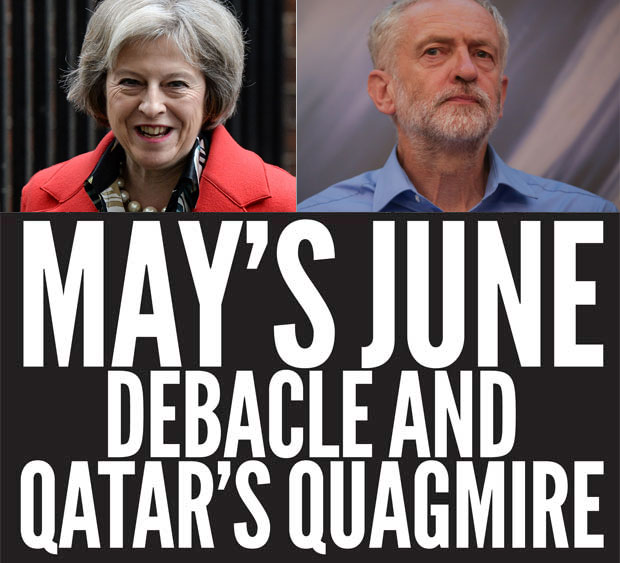 Exactly a month after French Presidential election, the British election results surprised and sent shock waves across the globe. Theresa May's Conservative Party went for an election to further strengthen its power base within the House of Commons to strengthen the Brexit negotiation process. Instead, the general elections weakened the Tories and effectively led to the creation of a government that has no real majority in the British Parliament. Theresa May joined her transatlantic peer Donald Trump as the leader who leads after losing the majority vote.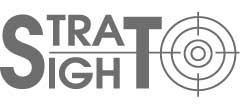 The implications of the election results are vast and have an array of consequences. The ability to gain some traction and garner a positive deal from Brexit negotiations are off the table. The British government lost both the material and ideational capacity to achieve such leverage in the aftermath of the general election of May 8. EU officials may have a problem in negotiating with a British PM from a minority government. There are already fears that Ms. May will face leadership challenges and the possibility of another general election within several months. The world renowned, British scholar on strategic studies, Lawrence Freedman's Tweet, "EU might just be pleased to accept the UK's humiliation and pretend none of this ever happened' sums up the mood among British academics and policy makers".
Qatari crisis is the clearest representation of a world that is going into a serious spin with the gradual recession of American leadership
Further delaying Brexit negotiations with just 22 months left for Britain to leave the European Union would mean significant challenges for businesses, governments across Europe where the most feasible outcome was for Britain to go into a series of free trade agreements post-Brexit. Thus such swift outcomes seem impossible since the election which also projects a total fragmentation of how much British politics is in disarray at the moment. Thus for European leaders who were looking for some solace once Britain left the Union to craft a path of further European integration with Britain hanging in limbo will become an obstacle and a political headache.
What this means for Britain in terms of economy and security are what worries analysts.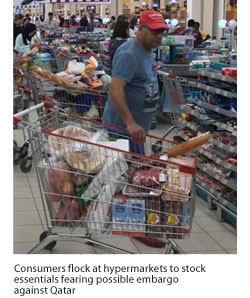 Britain witnessed a brutal spate of terror attacks running up to the election. Ms. May was subjected to severe criticism by Labour leader Jeremy Corbyn, who highlighted that in her previous term as Home Minister she had reduced the British police force and in his manifesto he has pledged to increase the police force by 10,000 new recruits.
The coordinated attacks and the frequency of them clearly signalled a strategic move by Islamic State (ISIS) affiliates to undermine British security. Thus to have a hung parliament may not be in the best security interests of Britain. Tories opting to forge an alliance with the Democratic Unionist Party (DUP) which has won ten seats from Northern Ireland would force it to revisit the British government position on Northern Ireland. It will certainly make the republican Sinn Fein and related parties and groups very uneasy. Thus the last thing Britain needs is a resumption of the troubles or tensions in Northern Ireland.
While May's debacle was the June elections, Qatar's diplomatic crisis came in the month of May, and since then, seems to be shaping a new political constellation in Middle East. News outlets have been discussing about possible causes of the Saudi-led diplomatic assault on Qatar. Many analysts seem to be focusing on the security dimension of the problem as the key allegation coming from Saudi Arabia towards Qatar is that it has sponsored terror organizations and sustained groups like the Muslim Brotherhood which has drawn ire from Egypt.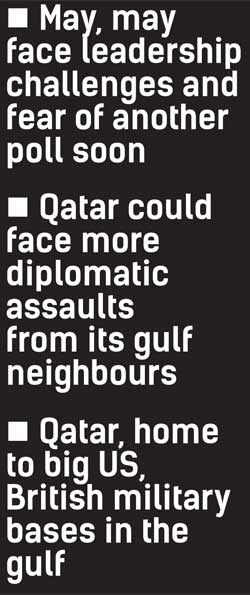 Qatar's evolution into the category of small state with a large geo-political and geo-economic consolidation has drawn many researchers in International relations to explore the emergence of a new set of emerging influential states using new types of power resources. From Estonia, Seychelles, Djibouti, Singapore, to Qatar; these States represent a form of soft power that at times could be converted into hard power properties. Many Washington-based think tanks that provide policy input in the USA have maintained a deafening silence on Qatar. A major reason being most DC based think tanks are heavily funded by Qatar.
Qatar has seamlessly blended with the global capital circuit; it holds massive chucks of debt of North America and Western European States. Qatar has successfully diversified its economy; it is home to some key American University campuses and has tried to maintain a neutral position when it came to dealing with regional powers, such as Turkey, Saudi Arabia and Iran. The US relies heavily on the massive American Air base at Al Udeid in Qatar. It is home to both, the American Central Command and the British Royal Air Force (RAF), providing the RAF operational capability in many parts of the region.
Qatari crisis is the clearest representation of a world that is going into a serious spin with the gradual recession of American leadership and accelerated by comments and convulsions of the current US presidency. With no real geo-political centre of gravity the ME is accelerating towards a serious power struggle among three major entities. The Sunni Saudi Arabia, semi autocratic Turkey, and Shi'a Iran. The most recent conflicts in the region which includes the wars in Syria and Yemen and disturbances in Iraq and Egypt in the mineral-rich Sinai province are all products of this regional power struggles fought through proxies.
Yet the attempt by Saudi Arabia to isolate Qatar is a level up from these below-surface skirmishes, if the Saudi aim was for a quick subjugation of Qatar it may not be working. Qatar with its massive dependencies of imports, especially food through Saudi land links and the limited airspace it has eclipsed by the Bahrain air space still is far from capitulating as the Saudis expect. Qatar has been getting reassurances from countries like Turkey, Pakistan, and even the German administration has clearly taken the position that undermining Qatar or engineering a regime change is not in the best interest of regional stability or at a global level.
There is a global concern about the ongoing diplomatic row as escalations of tensions would be decisive in affecting global energy prices, disrupting global trade and finance. Securitywise it is creating a more conducive environment for terror activities of all sorts to flourish. The terror attacks in Tehran, Kabul heightened terror watches across Europe, and a bloody siege in Philippines have security experts worried. Qatar with its best soft power attribute Al Jazeera has been able to muster global support on its behalf and is undermining Saudi led efforts and has warmed up even to Iran.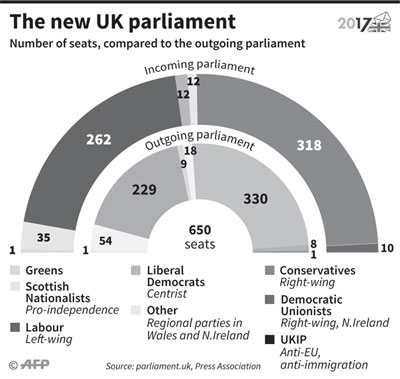 Terror attacks shook multiple global locations in the last two weeks, a bitter battle is taking place in the southern Philippine township of Marawi, in the Island of Mindanao, where the Philippine security forces are battling Islamic State sympathizers to break a siege since May 23. While President Rodrigo Duterte attempted to defy America, American Special Forces have begun technical assistance to Philippine military to break the siege.
While the UK election and the Qatari Quagmire may seem totally different and unconnected set of events, the increasing global shocks in such forms are of a sign of a world in a rudderless status as a previous column in this series attempted to explain. Yet it seems that more chaotic and more frequent the chaos there will be a global need to r-establish institutions, frameworks, norms to stabilize the global systems, what maybe the positive outcome of such events is that it would also set in motion attempts to order the world in a more egalitarian form.