---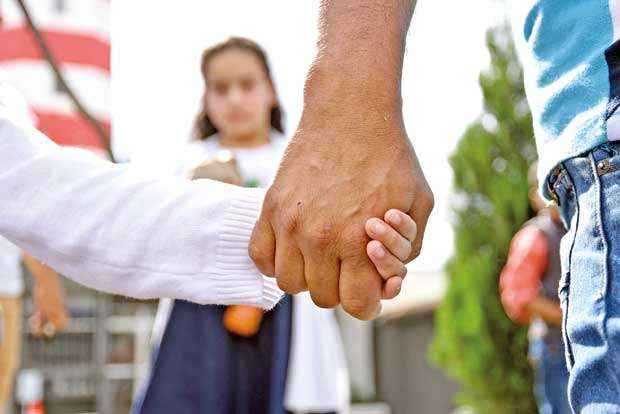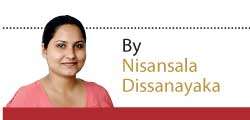 Child abuse in Sri Lanka is increasing at an alarming rate despite efforts by Government and non-government bodies to safeguard children. Experts say that many cases of abuse have gone unreported and available statistics do not represent all incidents.
Physically abused children may display anti-social and violent behaviour in adulthood; even showing aggressive conduct towards their spouses and children.
The first child abuse case in Sri Lanka was reported in 1988, said Prof. Harendra de Silva, Paediatrician and the founding Chairman of the National Child Protection Authority (NCPA). Speaking to the media at the Sri Lanka Medical Association (SLMA) recently, Prof. de Silva said that he was unaware whether the NCPA was currently using its statutory powers to fight child abuse.
---
Sexual abuse is the highest recorded type of abuse in Sri Lanka
Only 51 percent of children live with both parents in Sri Lanka
There are many people and organisations willing to help
---
According to Prof. de Silva, sex tourism accounted for increasing child abuse cases in Sri Lanka. For example, he said an international gay magazine had advertised Sri Lanka as a place to find child sex workers.
Dr. Paba Palihawadana, epidemiologist and Director of the Health Promotion Bureau of the Health Ministry, said that that it is important for parents, elders, teachers

and other school staff members who are in training groups to raise their awareness levels on preventing child abuse. Every citizen has a responsibility to prevent child abuse and protect children.
"Many parents compare the talents and skills of siblings and demand higher performances in education. That is also harmful. Identifying different skills and talents in children and guiding them in the right direction is the responsibility of parents and teachers," stressed Dr. Palihawadana.
Research has revealed that domestic violence associated with pregnant mothers harms the mental and physical development of the foetus and causes behavioural problems in the child as it grows, said Prof. Asvini Fernando from the Department of Paediatrics in the Faculty of Medicine of the Kelaniya University. As child abuse starts in the womb, awareness and monitoring should start with the antenatal stage, prof. Fernando suggested.
According to Prof. Fernando, all types of violence aimed at minors below the age of 18, by parents, caregivers, peers, older children, romantic partners or strangers, amount to child abuse. She said violence is passed on from generation to generation.
According to Prof. Fernando, the Women and Child Affairs Ministry statistics reveal that 8548 child abuse cases were reported from Sri Lanka in 2017. However she added that many cases go unreported.
"Sexual abuse is the highest recorded type of abuse in Sri Lanka. A total of 448 child abuse cases were reported between 1993 and 1999 in the Karapitiya Hospital, and from the Ragama Hospital between 2000 to 2018. Nearly 72 percent of the cases involved incidents of sexual abuse, and 96 percent of the abusers were known and trusted persons. Only 4 percent were strangers," she specified.
Parents and teachers had hit children with rattan canes and cricket bats, and burned them with cigarette butts and incense sticks, all in the name of discipline, she added. Prof. Fernando stressed that physical punishment severely harms the development and growth of children.
Research has revealed that domestic violence associated with pregnant mothers harms the mental and physical development of the foetus and causes behavioural problems in the child as it grows
Boys are abused too
Boys are abused more than girls and many cases go unnoticed since the virginity or reproductive ability of boys is not challenged as it is for girls, Prof. Fernando said.
In one incident a young boy was identified with having contracted a sexually transmitted disease. Investigations revealed that the boy had been gang raped by senior students. The boy said that even though he had reported the incident to his mother, no action had been taken.
"Victims of sexual abuse should be admitted to hospital and rehabilitated. Otherwise they may repeat the abuse," Prof. Fernando said.
"The youngest male victim was three years old and the female victim was just 18 months. Emotional and psychological abuse is not reported often as other forms of abuse," she added.
Violence towards children
"Name calling, insulting and comparing are some examples of verbal abuse. A child repeatedly called 'an idiot' eventually begins to accept it. Their brains are like sponges, absorbing everything they come into contact with. These negative experiences affect their lives later," Prof. Fernando explained.
"Many mothers go abroad leaving their children behind; thereby increasing chances of abuse. One mother flew overseas for foreign employment entrusting her seven-year-old daughter with a family, whose members were tenants in the house owned by the mother. Unfortunately, her daughter ended up being a servant in her own house. She was deprived of attending school and was brutally beaten and burned when she missed her daily chores.
"In another incident, a single mother of three small boys had poisoned them after she found a lover. It was later revealed that she had a terrible childhood living in houses of relatives, while her mother was abroad. She had eloped with the first man who proposed to her and these three boys were their sons.
"Thus, it is evident that many parents who have experienced violence and abuse are likely to provide their children with similar experiences," she noted.
Prof. Fernando further described another incident where an 11 - year- old boy was manipulated by a 25 -year-old man to burn his house along with parents and baby brother when the parents discovered their child was abused. The child had shown lethargic behaviour towards his studies and an unusual enthusiasm to be alone with the abuser.
"These abusers do a thing called the 'grooming process' in which the offender draws the victim into a sexual relationship and maintains it in secret. The majority of abuses were reported from dysfunctional families where parents were divorced, separated or addicted to drugs.
"Only 51 percent of children live with both parents in Sri Lanka. Poor parenting skills, foreign employment of parents and children living away from parents are other problems related to this issue.
The mothers of 15 percent of abused girls had been abroad at the time their daughters experienced their ordeals. 49 percent of the total abuse cases happen at home, while 7 percent happen in the neighbourhood and 4 percent in school. Homes and surrounding areas pose the highest risk for children," she specified.
"There are many people and organisations willing to help. The most important thing is to get help from available sources," she emphasised.
Developed methodology in handling abuse victims
"At least 12 persons ask the same questions from an abused child, traumatising them further during the inquiry. We invented a way to get information from the Judicial Medical Officer (JMO) directly. Other professionals have access to this data and they do not have to repeatedly question victims and add to their suffering," she noted.
Finally, she emphasised the importance of preventing child abuse rather than finding solutions after the abuse has occurred, with all responsible sectors working in a unified manner to combat the problem.
Legal background in Sri Lanka
The United Nations Convention on the Rights of a Child (CRC) was adopted on 20 November 1989, recognising the fundamental rights of a child. Sri Lanka signed the CRC on 26 January, 1990, and ratified it on 12 July, 1991.
According to the Ministry of Women and Child Affairs, Sri Lanka formulated the Children's Charter in 1992. Further, the Optional Protocol on Involvement of Children in Armed Conflict was signed on 21 August, 2000, and was ratified on 08 September, 2000. The Optional Protocol on Sale of Children, Child Prostitution and Child Pornography was signed on 08 May, 2002 and ratified on 22 September, 2002.
Considering the legal background in Sri Lanka, no one can violate the rights of children, not even their parents. Despite ratifying most important international conventions on protecting children, and numerous government authorities fighting to prevent child abuse, incidents of abuse are increasing at an alarming rate in Sri Lanka.