---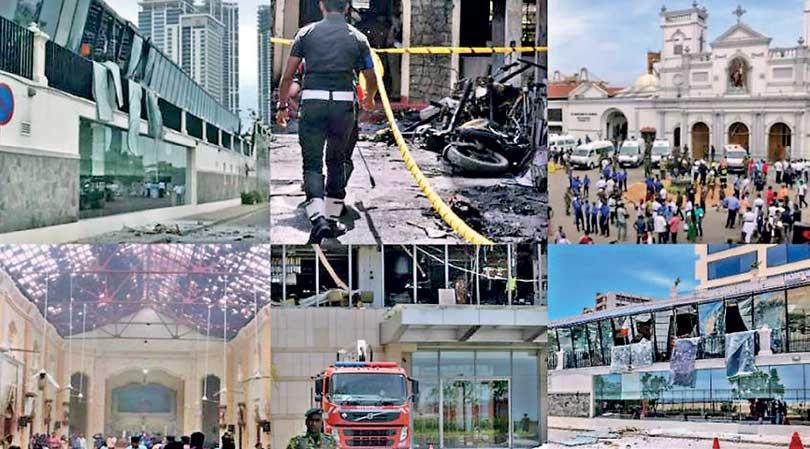 The political leadership is constitutionally mandated to be responsible for the country's security
As a nation, therefore, we should take care to not let the present darkness permanently blind us, leading us to repeat past mistakes for which we are still paying
Let the blame lie with those really responsible, and let us not pin it on a system which alone, for all its drawbacks, gives us a chance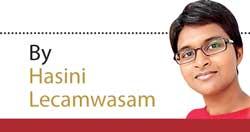 Sri Lanka was caught completely off guard by the string of bomb attacks that ripped through the capital Colombo and multiple other locations in the island. Adding to the fear and confusion, further explosives are being found across the country, in a backdrop of foreign intelligence warnings of a second attack set to take place anytime now.

Sri Lankan Christians are in utter shock and grieving after the Easter carnage. The Muslim community is also on pins due to fears of communal violence. Security forces are preoccupied with attempts of eliminating the threat. The Sinhala polity is debating on who is responsible for disturbing the 'respectable peace', if I may borrow the words of the former Defence Secretary, that was achieved ten years ago. Despite varying opinions on who/what is responsible for the current situation, almost everyone seems to suggest the government prioritizes security over everything else. Given the appalling situation the country is in at the moment, no one would dare to challenge such proposal, but the society must be wise enough to weigh the pros and cons of this in relation to the best interests of Sri Lanka's citizens.

Opportunism and arrogance of political leadership

It takes no cutting edge analysis to identify the failed experiment at cohabitation as a major reason behind the current situation. As is easily understood, the completely different socio-political orientations of the President and Prime Minister account for most of this dysfunctional state of affairs. Political tussles have become increasingly obnoxious in recent times, culminating in an embarrassing fiasco of finger pointing in the wake of a national disaster. The primary problem with the current government is that it was formed more to vote an imposing incumbent and his government out,than to actually bring an alternative in. Therefore, it lacked a coherent vision of governance from the start. This problem was later exacerbated by the apparent disconnect between conceptions of good governance of the President and Prime Minister. The policy differences also reflect the respective voter bases each draws his strength from, which in turn says something about the very different processes of socialization and orientation each politician has been exposed to, that has contributed in large measure to a governance crisis in the country.

Though these conflicts were mostly articulated in partisan terms, it is clear that little of that was actually at play. Partisan fault lines were significantly blurred in the formation as well as subsequent function of the new government, leading to immense public frustration especially in the face of having in power exactly those figures they voted out in the previous Parliamentary election.These tensions came to a head in October 2018, with the President attempting a failed coup to overthrow his PM and appoint none other than Mahinda Rajapaksa in his stead, leading many to question the former's sanity! These decisions illustrated more than anything else the opportunism of President Sirisena, as well as other key figures involved such as former President Rajapaksa and his gang. This is not to exempt the PM and his close allies from abuse of circumstances.

As the bond scam well illustrated, this group would also not mind capitalizing on available opportunities and loopholes. They have also used the existing rifts to further their own electoral agendas for the upcoming election by posing as a distinct bloc committed to western liberal ideals and the necessary international reputation and goodwill to realize them. They subtly exploit their traditional elite status and its cultural markers to establish this distinction, driving their rivals to counter this agenda by committing ever more zealously to their vernacular voter bases and stigmatizing the former bloc as being 'disconnected from ground reality'. A governance failure, in this light, was not entirely surprising, and perhaps even anticipated.
The recent security failure too, therefore, is not all that surprising in light of these political realities.The political leadership is constitutionally mandated to be responsible for the country's security. Where there is such a wide a gulf between top decision-making officials, no better can be realistically expected, as was thrown into sharp relief in the blame game that followed the attacks. It should be clear, then, that it is individual actions and decisions that account for the alarming security lapse, not so much the democratic system or the freedom it has ensured for the citizens, as the former Defence Secretary Hemasiri Fernando flippantly suggested.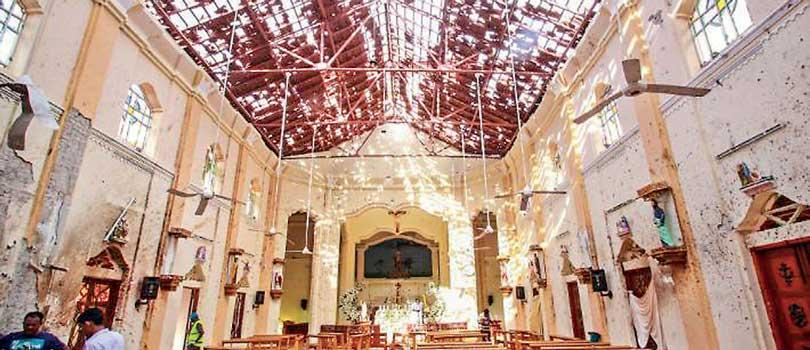 Let's not allow the current darkness to blind us

In this plight, it is perhaps normal to wistfully think of the Rajapaksa regime and the emphasis placed on national security during that time. However, a return to a security-intensive model of government would lead to an oppressive society, especially for the minorities in the country – ethnic, religious, and class. For those not sympathetic to the moral case here,a security state would be problematic even on utilitarian grounds.Persistent marginalization would push a community to resort to violent redress, as our post-colonial history already illustrates. In such situations, the criminality of their actions are discounted given the justifiable causes behind them. As one form of extremism inevitably breeds another, reactions to such criminality will also be correspondingly harsh, legitimized in a context of the need to contain the terror. This downward spiral will irreversibly compromise the democratic character of the State, shifting attention away from those actually responsible – politicians – and the nation-building process of Sri Lanka will be derailed by a further few decades. As a nation, therefore, we should take care to not let the present darkness permanently blind us, leading us to repeat past mistakes for which we are still paying. Let the blame lie with those really responsible, and let us not pin it on a system which alone, for all its drawbacks, gives us a chance.

The writer is a lecturer at the Department of Political Science, University of Peradeniya