---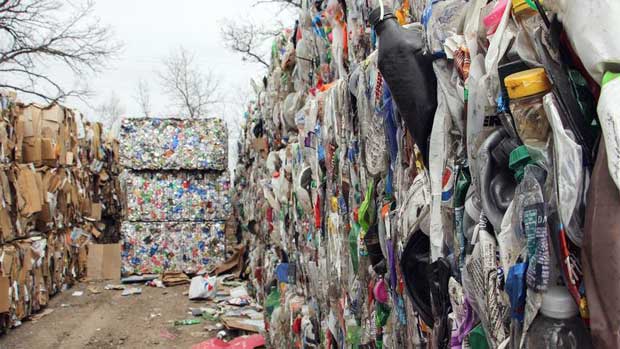 The writer is an inventor and an Ex-CEO Executive Director/Sr. Lecturer in UK, Oman, PNG and Sri Lanka

Many problems are being faced by civil authorities and citizens due to the manner in which how garbage is transported and disposed of at dumps at present. These are good enough reasons for the Government to find a more effective and economic solution to the problem of garbage disposal without delay. Apart from this problem of garbage disposal, there are other pressing issues too. For instance, hundreds of villagers are being attacked almost daily by elephants encroaching their farms in the vicinity of elephants' habitats. The main reason behind this behaviour is the indiscriminate destruction of forests and elephant feeding grounds by loggers. Another national disaster is that, during the rainy seasons, several river banks get washed away. This disaster strikes repeatedly.

Various short-term solutions have been offered by the authorities for garbage disposal. But, I am of the opinion, that those short-term measures such as, sorting out garbage into different bags, has created a more serious threat to the health of the general public, households and commuters on the roads. Now open bags with badly stinking garbage are brought from houses to the streets and the contents are dumped into a Garbage trunk. When this happens, all commuters, passengers in vehicles, the entire neighborhood and especially those garbage collectors have to face a severe health risk by inhaling unbearable putrefying smell. This odor filled air possibly carries very dangerous bacteria which forces itself into the lungs. This will eventually introduce infections and also hugely increase the national health bill, in the future. The health issue related to garbage will also reduce the average lifespan of garbage collectors and all others around them. In other words, the current so-called short-term solution present to handle garbage collection is a real and series health disaster. A better and more decent and hygienic way of handling the rubbish without exposing the people to health risks has to be found as the starting-point of solving the 'Garbage problem'.
Considering the huge daily collection of rubbish, the overall solution to this problem has to lie in the possibility of utilizing garbage to make a new product for extensive use

This is the responsibility of the State and the desired results can be achieved with a little co-operation from the masses, who are ever willing to help if a more hygienic method is introduced.

1 THE URGENCY
It's most essential that the Government formulates a plan for the overall disposal and use of garbage collected daily from townships in a 'very effective and sustainable manner rather than using ad-hoc methods as are being currently used. Considering the huge daily collection of rubbish, the overall solution to this problem has to lie in the possibility of utilizing garbage to make a new product for extensive use. Otherwise, it will pile up repeatedly.


2. A NEW PRODUCT FOR USAGE AT LEAST FOR NEXT 10 YEARS
In view of the size of daily garbage collection, the proposed product:
Has a wide-spread usefulness for the entire country,
Can be done close to locations that produce the garbage,
Can be easily saleable also to private individuals, at least, at cost.
Can save the colossal amount of current cost of disposal,
Can save townships from unhygienic garbage dumps
Countryside will be cleaner and have no accumulation of garbage
Is eco-friendly and make garbage completely out of sight.
Doesn't create any pollution due to accumulation of garbage,
Doesn't pollute air and water resources while improving public health.
Can start with a small-scale pilot project with little capital cost.

3. POTENTIAL USES:
3.1 There are numerous locations in the country which demand the retention walls to avoid earth-erosion, minor earth slips, or as alternatives to Gabion boxes to protect river banks and to make permanent elephant corridors and elephant barriers to protect villages.

3.2 Most garbage can be systematically pressed (up to 20: 1 ratio or more) and dumped into empty and large concrete boxes (of size 1M x 1M x 3M or a similar size) and sealed with a (3 inches thick) concrete slab. Then with their added weight, the boxes can be made useful for many such purposes as making elephant corridors or walls to prevent them crossing their boundaries to reach human settlements. The concrete boxes so produced can have a demand, at least, for the next 10 years, until another usage of garbage is found.

3.3 These large boxes can be used widely. The potential uses are varied and potential customers who can be prepared to pay a good price are many. Currently, to fix a similar size Gabion box, (1 metre (height) x 1 meter (breadth) x 3 metre (length) will cost Rs.30,000 or more. But the cost of same size proposed concrete box will be around Rs, 10,000 (or cheaper for a government). To protect one km of river banks on both sides for a height of 3 metres will need 2000 gabion boxes. The Mahaweli River alone should have over 100 km length of bank needing protection from erosion. There are several other rivers and canals that need protection from bank-erosion.

3.4 Colombo District produces 8000 metric tons of garbage per day. This can easily be reduced by 25% in towns and to 60% in villages and reduce the volume to nearly 4000 Metric tons per day. Each concrete box (of 1M x 1M X 3M) can contain approximately 12 tons of pressed garbage. The daily production of concrete blocks has to be around 330 for entire Colombo District. The garbage from the rest of the country would need another 330 boxes. One kilometer length of river bank can be protected with placement of Concrete Boxes produced in 6 days. In 600 days the full length of the weak sections of the Mahaweli River banks can be protected. Similarly, the banks of other rivers can be covered and elephant corridors be created one by one for many years to come.

3.5 In the meantime the Government has ample time to plan and implement methods of (a) reducing preventable garbage (b) sorting out garbage for re-use, re-cycling and converting to another useful product.

4. AVANTAGES:
This product, a box made of concrete and permanently covered with a thick concrete top, after filling it with heavily pressed garbage, will be available for sale or can be used for a variety of development projects.

4.1 The covered & sealed boxes can be sold for Rs.10,000 for a variety of uses. The cost of production, is only 33% of the cost of a Gabion box. A metal mesh isn't needed to protect the contents in the box.

4.2 Customers too can benefit from the reduced cost. It can be suitably designed for (a) inter-locking (b) mounting steadily, one on the other and (c) can have designs to suit the end use.

4.3 The end-use of boxes will be for (a) retaining walls, (b) preventive barriers and corridors for elephants, (c) bunds for Tanks / reservoirs (d) river bank protection (e) elevation of playgrounds, (f) elevation of village roads (g) various uses of high-way construction, etc.

4.4 It can start operation within a few months with comparatively less capital,
4.5 It can reduce the net cost of garbage disposal and many other infra-structure projects.

5. REQUIRMENTS
A feasibility testing with one plant, crane and one specially designed vehicle with 10 workers under a qualified Engineer will be adequate to commence production.

After feasibility testing:
It will be necessary to set up few locations for making concrete boxes with special features and standard requirement for civil construction works, in addition to specially designed presses for garbage pressing and filling into boxes. Finally, a fleet of around 12 special body heavy vehicles (of 20 ft container size), will be needed to transport boxes, to customers or to temporary storage for the full-scale project. Another advantage of the proposal is that the project can be started small, be upgraded and expanded gradually depending on its success and needs.
6. THE SECOND AND FINAL STAGE
This, however, isn't the final solution. At the next stage, garbage can be sorted, recycled and/or incinerated. Then the ash from incineration, residue and/or the remaining unusable garbage can be pressed into concrete boxes as before. At this second stage, the production of concrete boxes can be reduced to a minimum, say, about 5 boxes a day which are easily manageable and can fetch a good price, making the production a profitable venture.

At the same time, the production of concrete boxes to contain pressed garbage can be run parallel to the other methods of garbage disposal. (The estimates I have made are approximation as it could change due to the public awareness of the problem.)