---
Another New Year is upon us and it is left to each one of us to make a success of this fresh lease of life. We have just moved from the teen years of the 20s beginning in 2013 up to 2019 and into the 2020s on January 1.

Space restrictions prevent us from recapping in its entirety the decade that has just passed into history and as such we delve into the three millstones that stymied or dashed any hopes the Sirisena-Wickremesinghe government might have nursed of taking Sri Lanka towards the goal of social and economic progress during its five-year tenure.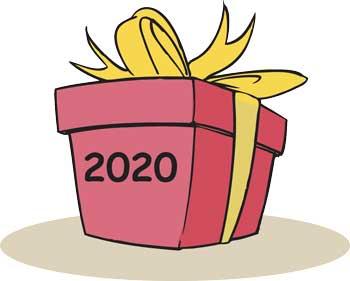 The Central Bank bond scam on February 27, 2015, the political crisis on October 26, 2018 when the then president Maithripala Sirisena sacked his own government and the huge security lapse that resulted in the Easter Sunday attacks leaving 259 devotees and hotel guests including 49 foreigners dead and nearly 500 injured applied the brakes triggering a major setback and leaving the then United National Party (UNP)-led United National Front (UNF) government battered and bruised eventually ending up with its candidate being beaten at the November 16 presidential election. The vigorous election campaign launched by New Democratic Front (NDF) candidate Sajith Premadasa -- having stepped into the fray late in the day while being handicapped by the internecine squabbles in the UNP -- was insufficient to defeat Sri Lanka Podujana Party (SLPP) candidate Gotabaya Rajapaksa, who in the meantime had laid the ground work for a well-coordinated campaign.

As we step into the 20s, there is no gainsaying the fact that six weeks into his presidency, President Gotabaya has onerous tasks to tackle, which among others are to streamline Sri Lanka`s lethargic public administrative service, so that the people who approach it in search of solutions to their problems will return home having them satisfactorily resolved.
Being proactive and checking how the nuts and bolts of various departments operate and by making value judgments on the spot, will without doubt pay better dividends to all stakeholders.

A case in point was President Gotabaya`s unannounced visit to the Department of Motor Traffic at Werahera recently for a first-hand study of how the issuance of licences operates and how best to avoid bottle-necks or deal with them when serving the large number of citizens -- who visit the department on a daily basis -- more efficiently and on time. The President is reported to have told the DMT officials and the staff that wasting the time of customers is not an option and that they should put in place a system whereby the customers could be given a particular time to collect their documents so that they could attend to other work and call over at the stipulated time. This is a good example to be followed by other service-providing government departments as well.

Meanwhile, among the many pledges, made by President Gotabaya during his election campaign, were those of eradicating bribery and corruption and drug trafficking. It would not be an easy task when considering the political patronage enjoyed by drug barons, who manage to roam free and easy while amassing filthy lucre to feed their luxuries lifestyles. Nevertheless, we have no doubt he would fulfil these pledges as well when considering the start he has made by appointing to high office, professionals with proven track records in their fields of expertise.

With regard to bribery and corruption, we had the recent high profile case where former president Maithripala Sirisena's chief of staff I.H.K. Mahanama and State Timber Corporation's former chairman Piyadasa Dissanayake being found guilty of bribery charges by the Permanent High Court Trail-at-Bar. Mahanama was sentenced to 20 years rigorous imprisonment (RI) and imposed a fine of Rs.65,000 and a penalty of Rs.20 million while Dissanayake was sentenced to 12 years RI and imposed a fine of Rs.55,000.

Be that as it may, the dawn of the New Year brings with it a fresh 365-day gift-pack in which each day counts and gives each one of us the opportunity to change our lives for the better. So let us begin now to make it happen and may 2020 bring new hope to Sri Lanka and to all Sri Lankans that today will be better than yesterday and no matter what caste, creed or social status we belong to, we will be able to live in peace and harmony as citizens of one, united Motherland.
Don't judge each day by the harvest you reap, but by the seeds you plant
- Robert Lewis Stevenson.