---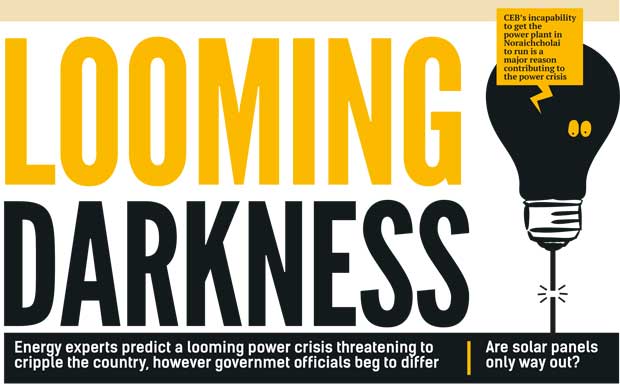 With several islandwide power outages reported in 2016, many have predicted a looming power crisis threatening to cripple the country's already fettered energy supply. The predictions and warnings come following significant changes in weather patterns over the past couple of years and amidst the island's power regulators debating ways to mitigate the impact of a power shortage during the first few months of 2017. With the topic taking centre stage in political and public debate, the Daily Mirror approached several experts to reveal the truth of an impending power crisis.
"We are deprived of water in rivers due to a lack of rain and ground water "
-Environment Foundation Limited
Speaking to the Daily Mirror, the Environment Foundation Limited emphasized the need for a sustainable power generation plan as first priority to address a possible power crisis.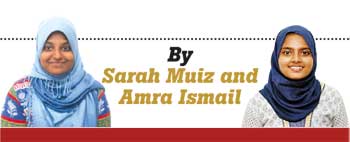 "We are already depending on hydroelectricity and if we are to be a nation dependent on hydroelectricity we have to preserve our river catchment which we haven't done yet. We have cleared a lot of forest areas located in the upper catchment area in the central highlands.
Therefore, now we are deprived of water in rivers due to a lack of rain and ground water. We also need to manage the demand side for power properly. On the other hand, the Ceylon Electricity Board and the Public Utilities Commission have to think of a long term generation plan which will increase electricity availability for future. That plan should account for environment sustainability rather than going for coal power or mini hydro projects.
"In due course of time, we can phase out fossil fuel when we are totally ready for
renewable energy"

They have to think of an environment conscious, more responsible approach for electricity generation. Sri Lanka has failed in identifying or adopting such technologies in electricity generation. Even countries like India grappling with huge poverty issues is opting for solar power and well integrated, planned power generation ideas.
While getting ready for renewable energy, we can make use of diesel and Liquefied Natural Gas (LNG) which are not pollutant as much as coal. Our people are not making proper use of the good technologies we have for the betterment of the country.
In due course of time, we can phase out fossil fuel when we are totally ready for renewable energy. It is also imperative that we preserve our catchment areas in highlands if we are rely on hydroelectricity" EFL added.
"The Government should also do a rapid demand reduction
similar to India"
-Energy Expert, Vidura Ralapanawe
Commenting on the looming power crisis, Energy/Environment Expert Vidura Ralapanawe said that a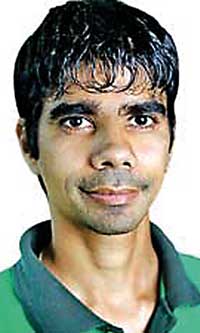 power crisis was imminent in Sri Lanka.
Stating that this is not purely due to a dry weather, he said that the CEB's incapability to get the power plant in Noraichcholai to run is a major reason contributing to the power crisis.
"We were almost hit by a power crisis partly because of the drought and partly because one power plant in Noraichcholai had not been running for fourteen months. From April 2015 to June 2016 one power plant in Noraichcholai was not running. When we don't get expected amount of water we have to pressure at the existing water for peak power. That is our primary use of water. During other times, they should be running all the thermal power plants to pressure out the water. We can't hit the peak (Peak is 6.30- 10.30 p.m.) if we are not using hydro power. Now the problem is that the CEB is not doing this management quite well" he said.
Stating that currently there is sufficient thermal capacity, he said that not all thermal capacities were put to proper use. Therefore, he pointed out that the real problem of power shortage was actually related to the power plant in Noraichcholai.
"It was already malfunctioning for fourteen months. After the power failure in October, it is not working again. Apparently, now they have to replace the turbine blades, which is a major repair. Therefore, this is going through a major upgrade again after closing for fourteen months and refurbishing it. It is this shortage which is going to lead us to power crisis next year. Drought is a problem but we would even survive the drought if we had full thermal capacity. Since the North East Monsoon is reduced, the rainfall is going to be less. Therefore, how we are going to manage our water and thermal capacities should be taken into serious account.
"We need at least a minimum of 300 MW of power that should be generated at a fast phase and there are a few ways to achieve this capacity.
The Government will have to work very hard to get solar systems to come online. In three to six months, we can gain a lot of solar capacity and the advantage is that the private sector can build a lot of solar systems without the Government getting involved.
"Also, large scale roof top solar panels are financially very attractive. The Government should also do a rapid demand reduction similar to India. For an example India is giving away millions of LED lamps. When people start using LED, there is going to be a big drop in demand. This will also compensate for not building power plants.
On the other hand, the CEB's planning process is not realistic and their capacity to execute what is planned is also not present.
Therefore, both the Ministry and the CEB have to take responsibility in playing an effective role in addressing the imminent power crisis," he added.
"Everything depends on how much we are getting now"
-Chairman of the CEB, Anura Wijepala
When the Daily Mirror contacted Anura Wijepala, the Chairman of the Ceylon Electricity Board he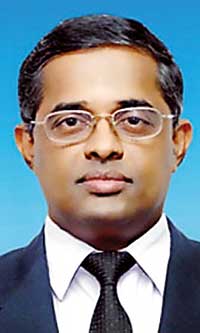 said that there was a possibility of a power crisis and that they were taking actions to avert it.
He said that they were still planning out on the actions they intend to take.
"We were waiting till the end of December. Usually we receive rains but the monsoon seems to have failed. But everything depends on how much we are getting now and other related factors. Now we are receiving rain. If it is torrential we will not plan anything. So let us wait and see," he said.
"We cannot guarantee whether we'd get the required rainfall"
-Director Forecasting, Met Dept. Sarath Premalal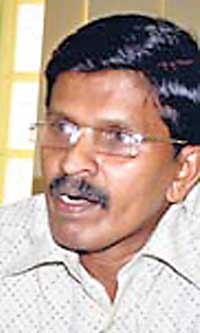 "We did not get enough rain this year through the monsoon seasons. At present rainfall is below normal. In addition north east monsoon has not been established at a proper time. Already a month has passed for the North east monsoon. There is a slight signal to establish the North east monsoon. Even if the monsoon is established we cannot guarantee whether we'd get the required rainfall," said Sarath Premalal, Director of Forecasting Division, Meteorological Department.
He added that usually a slight rainfall is expected during January and February.
However, he noted that if there was an atmospheric system disturbance we could get a heavy rainfall. "But so far we don't have any signal for a heavy rainfall. Most areas can get a good rainfall from the first inter monsoon which usually starts in mid-march," he added.
"We need action to counter this situation…..We don't expect a power crisis"
-Director General of the PUCSL, Damitha Kumarasighe
"The available water level is 500 Gigawatt per hour. Generally during this time we have about 1000 Gigawatt per hour. So the water levels are low and we need action to counter this situation," said Damitha Kumarasinghe, the director of the Public Utilities Commission of Sri Lanka.
"We don't expect a power crisis. We have done an analysis for the next few months. We have recommended four actions to the CEB.
"Accordingly we have asked them to implement the plants that are in the long term generation plan for 2017. Secondly we recommended them to maximize solar power generation through rooftop generation (surya bala sangramaya). Thirdly we asked to see the possibility of getting the generators which are used by factories and other buildings to generate power so there will be less burden. Fourth was to ensure that the output of the existing thermal plant, coal and diesel. This is what we could do to get power to the grid," he said asserting that though there was no crisis in generating power the proposed recommendations should be followed to inject power to the grid.
"Current situation can lead to a power crisis"
-Chairmen of SEMA, Asoka Abeygunawardane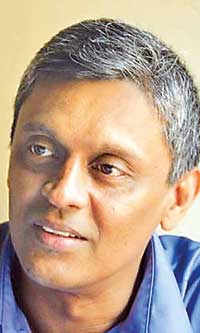 Stating that the maha season (the north-east monsoon) commences in late October or early November and ends in the end of December or mid January Asoka Abeygunawardane, the Chairman of Strategic Enterprise Management Agency (SEMA) said that there was a heavy rainfall during the maha season in 2015.
"By this time last year our reservoir levels were very high. They were almost completely filled. We usually face a dry season from mid January up to the end of March. But in 2016 we had a drought until early May. We had very high temperatures at the end of April. Then all of a sudden we had a heavy rainfall for seven days. The rainfall we expected for the yala season fell within the course of seven days. This led to floods and landslides," he said.
"We were expecting inter-monsoon rains during September and October. There was delay and the rainfall was received in mid-November and as a result the north east monsoon rain was not established," he said.
"The global temperature has increased by 1 °C. However, this does not mean that there will be no rain. But rainfall pattern will change drastically and it will be distorted. The dry zone will get drier while the wet zone becomes wetter. There will be longer durations of drought in between and there will be flash floods and landslides," he said explaining the weather pattern that has led to low water levels in reservoirs.
"At the moment the water level in our reservoirs is only 40%. As a result we won't be able to generate hydro power which we expect to generate through the maha season rainfall in 2017," he said.
When asked if the current situation could lead to a power crisis he replied in the affirmative and added, "We won't be able to utilize the existing hydro power during Mid February and March due to low water levels. At the same time we are short of power as the first unit of the Noraichcholai coal power plant is not operating. We don't have options for the first part of 2017. We don't have renewable energy sources either. This leads to a crisis situation."
"Despite knowing that we will be facing the consequences of climate change and there will be issues relating to hydro power, the CEB insisted on going ahead with coal power rather than concentrating on other renewable sources which can match with hydro power. In other words if you have a heavy rainfall there will be less solar energy. But when there's less rainfall we'll have more solar. So by complementing them to each other we could have included a solar plant in the last ten years or so. But this did not happen," he said.
He added that the only short-term measure to avoid power cuts was to purchase emergency power which was generated using oil power plants.
However, emergency power is costly.
"Even if you do decide to go for oil power plants a month or more is needed to establish it. The CEB is currently exploring avenues to get the maximum utilization of embedded generation," he said. Explaining further on embedded generation he said, "Some large consumers have their own oil power plants which are under-utilized. Such power plants are used only during an emergency or when there are power failures. There are around 200 such power plants. CEB has announced a power purchasing tariff of Rs.38 per unit, I believe, to buy energy from these power plants. This will encourage the consumers to optimum utilize their oil fired power plant in order to address this shortage," he said. He added that consumers should use energy sparingly so there will not be wastage of energy.
""Even if you do decide to go for oil power plants a month or more is needed to establish it"

"We can reduce the burden on the grid by adding more and more solar power," he noted. "Therefore if a unit of solar power is purchased around Rs.38- the same as the cost of oil fired power- at least for a shorter period, there will be further encouragement for consumers to get the optimum use of their rooftops. The government has a target of having around 1 million roof tops to add around 500-1000MW to be added to the grid. But the target was set at 2025.
"However, we have the capability of achieving this goal sooner by encouraging consumers. The government does not have to invest on this. The consumers will invest or they could take loans. So there is no added burden to the government."
"Under Surya Bala Sangramaya (rooftop solar) the government has now introduced a feed in tariff of about Rs.22 per unit for the first seven years and Rs. 15.50 per unit until the 20th year. This encourages consumers to generate power through solar panels in their roof tops. In addition through the budget the government decided to subsidize half of the interest rate given for the solar rooftop capital investment,' he said. He added that though currently hydro power met the day time peak power requirement, solar power could be used instead so that hydro power generation could be shifted to catering to the night peak power demand.