---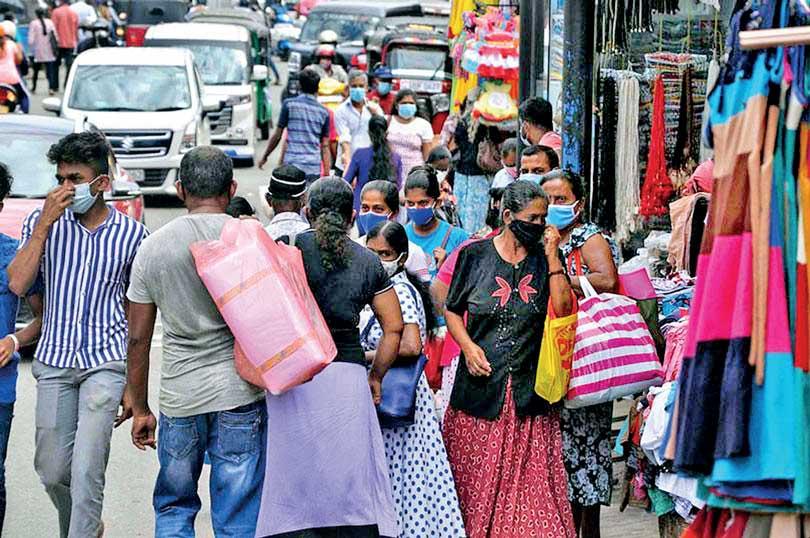 One thing I am sure of – once the world is deemed safe enough for us to go out without masks, the faces we meet won't look the same. They will be harder, more alert, more egocentric. Even if they don't carry signs of change outwardly, the owners of those faces would have changed profoundly inside
I always wore the mask and got into the habit of carrying a bottle of disinfectant everywhere, and tried social distancing. I did my best to avoid functions, but that wasn't always possible and you were sometimes surrounded by people without masks and clueless about social distancing. I suppose I was lucky, too, not to get infected
The irony is that people who were much more careful, to the extent of washing vegetables, fruits and even banknotes, got infected while I managed to get by. This shouldn't be taken as a cavalier attitude. I was very worried each time I went out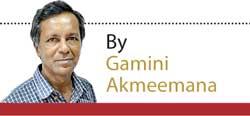 Kids are back in school, the traffic snarl is again everyone's nightmare. One look at the streets early morning, early afternoon or as the sun sets can trigger a therapeutic dose of complacency, that life is back to pre-COVID-19 normalcy.Here's the harsher reality. We aren't getting back to that for years. Certainly, at some point in future, near or far, economies will get going again, they will even boom, for there will be a thirst for consumer 'catching up' that will drive millions all over the world deeper and deeper into debt, with plastic or paper, once the factories start running at capacity, ports re-open and business becomes as usual (to know what life's really like, look at the traffic in between the rush hours. The streets look almost empty).
One thing I am sure of – once the world is deemed safe enough for us to go out without masks, the faces we meet won't look the same. They will be harder, more alert, more egocentric. Even if they don't carry signs of change outwardly, the owners of those faces would have changed profoundly inside.

I recently met an older friend after a long time. We had lost touch with each other long before COVID-19. He was standing by his car at a parking lot and there was a driver at the wheel.
The driver was a company executive who had lost his job and his car. My friend was hiring him as a driver for two days every week. This guy didn't look like somebody's driver. He still looked like a company executive. Most of us are getting used to living with dramatic shifts in status. But, the old status hangs on to everyone like a shadow. When our eyes met, there was a silent understanding, and it was very uncomfortable. In every country, there will be a Jeff Bezos or Bill Gates who got richer. But the COVID-19 tsunami made millions across the world poorer, and catching up is going to be very, very hard. Pre-COVID-19 Sri Lanka wasn't anybody's dreamland. But people had dreams, hopes, saw a lifeline here and there. Now, there is nothing.

When I told my friend that I'd like to visit him again, he insisted that I should get vaccinated first. That rules out any visit because I've decided against the vaccine. I've survived the pandemic for one year without it, and that wasn't by becoming a hermit. I touch a lot of paper money and went out quite a lot -- to the supermarkets, the butcher's to buy meat for the dogs, to the bank teller, and to the vet's. Those are all high-risk places.

I always wore the mask and got into the habit of carrying a bottle of disinfectant everywhere, and tried social distancing. Once, a young tough almost hit me because I told him not to crowd me at a supermarket queue. I did my best to avoid functions, but that wasn't always possible and you were sometimes surrounded by people without masks and clueless about social distancing. I suppose I was lucky, too, not to get infected.

Whatever the reasons, I have decided that I can live without the vaccine. It's not being arrogant or adamant. My physical condition makes me feel confident I can survive even if I get infected. People age in different ways. During the pandemic, I began cycling more than before. It made me fitter and also reduced the risk of getting infected because I could avoid three-wheelers and buses. I'd go for the vaccine if I have to travel abroad. But right now on in the foreseeable future, there is no question of that.

There is the vital factor of mental attitude. In any crisis situation, it's best to avoid heroics, but try to survive without demeaning yourself and harming others. The irony is that people who were much more careful, to the extent of washing vegetables, fruits and even banknotes, got infected while I managed to get by. This shouldn't be taken as a cavalier attitude. I was very worried each time I went out. I live in the high-risk area of Colombo 08. The apartment blocks housing police families across the road got locked down for a month, and the policemen guarding them took refuge in my garage for nearly two weeks, adding to my risk factor.

But I took sensible precautions, not extreme ones. No individual case can stand as a model for general behaviour within the wildly fluctuating context of the pandemic. Whatever the attitude, the pandemic will leave scars on everyone. I had the privilege of working from home during lockdowns, and I can only think of what those in high-risk job categories must have gone through on a daily basis.

It's not appealing to end this on a sour note, especially about a member of the medical profession. Doctors, nurses, ambulance drivers and other medical workers belong to the high-risk group, and thousands around the world lost their lives to COVID-19. But my worst pandemic experience so far was unfortunately caused by a doctor.

Someone known to me wanted to buy a used pocket digital camera, and asked me to look for one. I found a suitable camera advertised on the internet, and the owner said he was residing at Hotel Kanaro, Narahenpita. The owner came to the verandah with the camera. He wasn't wearing a mask, as I did, and I initially sat far from him as he showed me the camera.
But, as I needed an explanation of the controls, I went and sat close to him. It was a smaller sofa, and we were close, though not touching. I began searching for this camera on my smartphone when I heard someone shout 'these two are hugging each other' or words to a similar effect.

There was a well-built man staring down at us in a very official manner. He asked the owner of the camera where his mask was, but his attention was focused on me. I assumed this was a public health inspector though the man was not in uniform.

I got up, moved to another sofa and continued my internet search. But this man turned to me and shouted: "Hey, I'm talking to you."

It was a doctor, and with official duties at this hotel to judge from his attitude. But nothing excuses his rudeness, and he wasn't wearing a mask, something I forgot to point out in my initial confusion as a result of this verbal assault.

I got up and calmly showed him my bottle of disinfectant which I carry everywhere. But he would have none of it and went on lecturing me about being irresponsible.

I admit that I made a mistake by sitting next to the elderly owner of the camera. But he hadn't objected to that and remained unflustered throughout. I think the doctor decided to insult me instead of him because he didn't want to ruffle the presumably wealthy occupant.

We have lived through this hell for more than a year now, and emotionally it has taken a toll. Anyone can make a mistake. The doctor simply had to point it out politely, without being rude. Unfortunately, and I have written this before, there are members of certain professions in this country – the medical profession, the bureaucracy, the security forces – who think they have a birthright to be rude to members of the public. Whenever I come across that, I often think of Ernest Hemingway's phrase "grace under pressure."

When will they ever learn?

This foreign couple and their two bodyguards were walking without masks.