---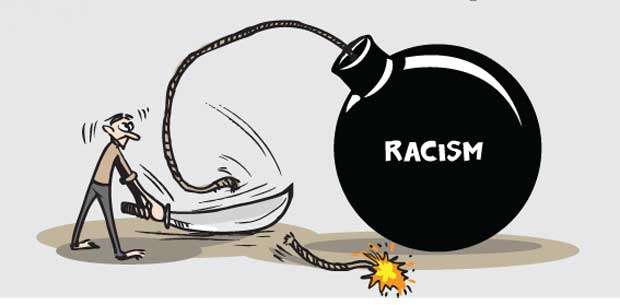 he eight Muslim students released on February 5 after being found guilty of violating laws that help protect archaeological sites makes Sri Lanka seriously consider the efforts they take to instill discipline in society.
What disturbs us most is that these students are undergrads of the South Eastern University's Engineering Faculty and can be termed as being among the best brains in the country. This poses the question whether the education they received and the intelligence they posses failed to serve them as tools to fathom what's good and bad in terms of their conduct?
Sri Lanka is a Buddhist predominant country and such acts are enough to instigate violence in the society, often targeting the minorities. Muslims have had enough bad experiences regarding such acts in the past and these undergraduates should have known better.

For the record these youth had posted pictures on Facebook of them standing on the ruins of Kiralagala Archaeological Site (Which houses the remain of an ancient Buddhist temple) and paid the penalty of being in remand custody and also paying fines which amounted to over Rs 50,000 each.
This incident takes place weeks after the incident in Mawanella where many Buddha statues were vandalized, yet again by Muslim youth. In both these incidents the culprits have been youth who were following higher education and could be termed educated.

Now such incidents can have the effect of adding fuel to fire when they are reported on social media websites. It's common knowledge that religious tension exists between the Sinhalese and the Muslims at present. When such incidents are reported on social media websites, often subject to exaggeration, the worst of human qualities surface and disturb the peace in the society.

Questions are also posed whether Facebook is competent to figure out hate speech and written content (published in Sinhalese) which can destabilize society? There have been issues with Facebook in the past with the Government of Sri Lanka (GoSL) once going to the extent of warning Facebook authorities to remove certain harmful content which targeted the minorities; in this case too the party at the receiving end being Muslims. But strangely Facebook chose to ignore GoSL's pleas. Facebook later accepted there had been an error on its part in not removing the damaging content. Facebook terms these types of posts-which suggested the elimination of this community from Sri Lanka-as high priority content which must be removed. What's alarming is that Facebook maintains that it has the competency to spot and remove hate speech, despite such posts damaging and dividing society.

Following the trail left by the mischief-makers in Mawanella some interesting facts do surface. According to a father of the youth, who was beaten up by the villagers for vandalising Buddha statues, two organisations, 'Jamaat-e-Islam' and 'Thowheed Jamaat' are involved in social service in Mawanella and many other parts of the country. There had been one or two Muslim extremists in these organisations who had served them in high positions. One was a preacher and had left the organisation because his views had clashed with those of the organisation. These organisations have over the years promoted peaceful existence between the Sinhalese and the Muslims in Mawanella. Such history gives good indication that a handful of Muslim preachers, known as Maulawees, do promote hatred and distort the peaceful teachings of the sacred Koran.

Critics also point out that newspapers using Sinhala as the medium must also exercise caution when reporting incidents relating to racial tension between these two communities. It is reported that a leading Sinhala daily newspaper had published the names and addresses of suspects arrested for vandalising Buddha statues in Mawanella. Critics opine that this newspaper possibly was aware of there being a threat to these suspects when exposing their identities and whereabouts. Certain newspapers and social media websites are accused of promoting tension between these two communities.

It's high time that we monitor our youth and check whether they carry 'germs of hatred' regarding other religions and communities. If they do their minds need to be cleansed, because if not social media often does act as the wind that spreads such germs!