---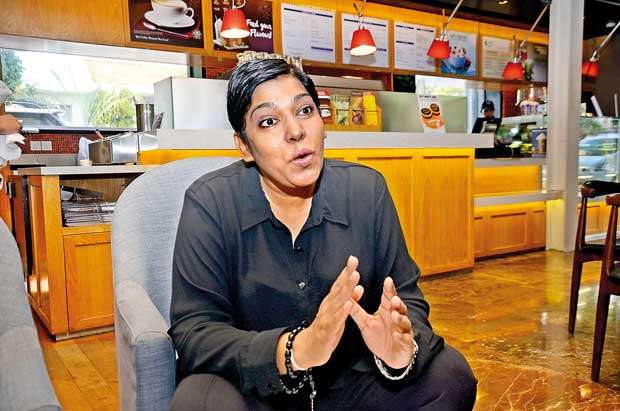 Dr. Chandima Wijegunawardena
Dr. Chandima Wijegunawardena is a visiting lecturer at the Princess Nourah bint Abdulrahman University, Riyadh. She was a student of Anula Vidyalaya, Colombo and did her higher studies as a medical student in Manipal, Malaysia. She then moved to Saudi Arabia where she began her career as a lecturer in the Princess Nourah bint Abdulrahman University where she also completed her PhD on General Medicine. She is a people's rights activist and is also the National Coordinator of the Sri Lanka Human Rights Foundation. Concerned about the injustices the Sri Lankan women are facing at present, she took this opportunity to pen an article on issues that Sri Lankan women faced. She says that these issues faced by the Sri Lankan women are not yet properly addressed by the State.
Compared to other countries in the world, the participation of women in social, economic and political fields is very low. We are a proud nation which created history by producing the first female Prime Minister. We have also had a female President in this country. Yet, women seldom participate in the decision making processes. The Government is to blame for this. Although a quota of 25% was introduced for better female representation in local government bodies, the capable women who are in the forefront of social change have been prevented from running for elections. This is because those in power fear upsetting the male dominant political system. In countries like the USA, Australia and even UAE, women do more social work and take part in solving issues which are faced by the communities they belong to. But in Sri Lanka, it is only a handful who, with great effort, make progress in this endeavour.


Inadequate attention on mothers
.
Mothers in the Sri Lankan society play the main role in the family. They sometimes play a dual role by working and looking after their children. Sri Lanka does not realize the importance of the services rendered by mothers to the rest of society. Women work overseas as housemaids and endure much hardships, but their work isn't acknowledged. Foreign employment brings the highest amount of income to our country, but those women are still suffering from poverty. They can't own an account in a bank, don't own vehicles and don't live in comfortable houses.

Pregnant mothers must be provided with more healthcare facilities. They are only provided with a monthly allowance of 2000 Sri Lankan rupees with which they can barely buy the medicine they require. The Government must provide a reasonable allowance, specially to mothers with more than two children, because expenses to raise children now are very high.

When it comes to single mothers or teenage pregnancies, nobody is even willing to talk about them openly. They are untouched issues in society which need immediate attention.


Educating female children

The Sri Lankan education system still needs to develop so as to teach the female child essential things about decorum, speaking skills and other soft skills. Book education alone will not help the female child to pick up skills which are needed for a female to make progress in life.
They sometimes play a dual role by working and looking after their children. Sri Lanka does not realize the importance of the services rendered by mothers to the rest of society


Rural women

Women in rural areas play a huge role in our economy. But it is sad to note that the livelihood of rural women is limited to sewing or cooking. True that they make good businesses out of them to even feed their entire families, but their horizons must expand. The Governments must realize their potential and give them a hand to elevate their lifestyles. Proper economic policies must be adopted to empower women. In other countries, the municipal councils do not allow two farmers in an area to grow the same produce. This is to ensure that farmers don't suffer from unwanted competition and everyone makes a profit. Likewise efficient economic plans must be adopted, so that the agricultural community in the rural areas would be strengthened and women too would be motivated.


Shaped by Sri Lankan culture

We as a country have a well preserved family system and this is common to all, despite differences in race and religion. Gender equality is not what we must advocate. It is merely a word that some grapple with. The mother/wife in our society is a role filled with love and dedication. She is the one that has to cook for the family and look after the children and her husband. The father plays the role of being the breadwinner and at times takes over the mantel of being the adviser to the family. But it is the mother who has a deep sense about the children. Her role is one that a father cannot play. I don't fancy the concept of having mothers who work full-time because a mother's love cannot be replaced and is mandatory for the upbringing of a child.

Women must be recognized for the crucial role they play in society and their presence in the family should ensure that there is goodness. Having a positive outlook on the roles played by mothers helps a nation move forward and be successful.