---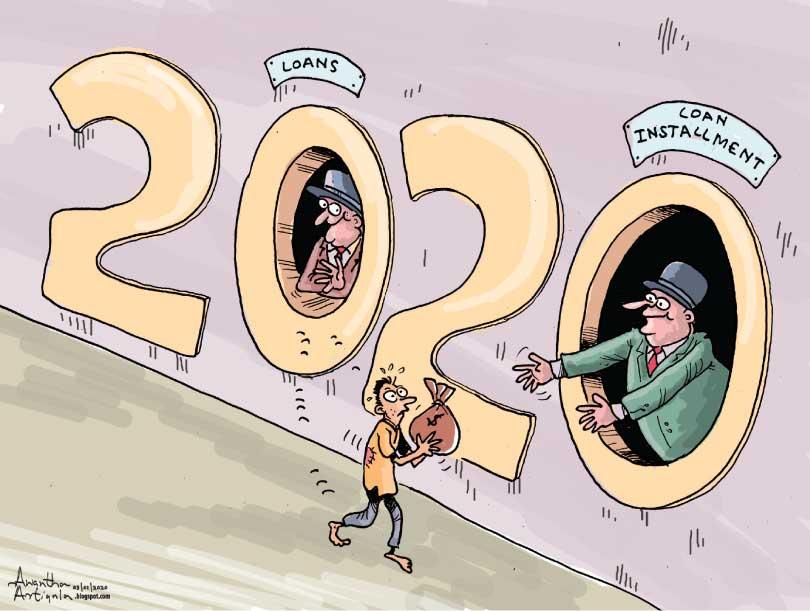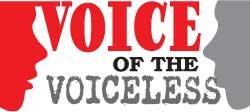 Looking back, reviewing all that has gone before and all that is ahead, how prepared are we to face the stark realities that we have to??? We are facing economic issues of dynamic proportions, poverty is widespread; the country is unable to repay the loans that have been taken and as a result, the cost of living has sky rocketed!!! The most affected seem to be those who live in rural areas simply because the average person today can own anything they want to, because ANYTHING AND EVERYTHING IS AVAILABLE ON INSTALMENTS!!! That is the DEATH TRAP, though most of our people don't perceive it that way!!! The In Scene is LET'S HAVE IT ALL, IT IS FREELY AVAILABLE, REGARDLESS OF HOW IT IS GOING TO RUIN US EVENTUALLY!!! One advertisement says you can now change your car as often as you change your clothes!!! The sad part is that it is happening!!! Those who want to show off are actually changing cars as often as they change their clothes!!! Have they ever stopped to think what the horrendous result would be when they can't pay???
It is possible that because consumer demand is dwindling it has become easy to lure them with installment systems, particularly the young ones!!! In most employments the salaries paid are insufficient to meet the regular necessities of day to day living; therefore people have no alternative but to resort to borrowing or purchasing on installments!!! Additionally, prices of all consumer items, whether they are groceries, clothes, toiletries or any other items that we humans use, are up in price!!! The same applies to medicines also, so where does one find some measure of relief??? Some relief has come with the abolition of some Taxes!!!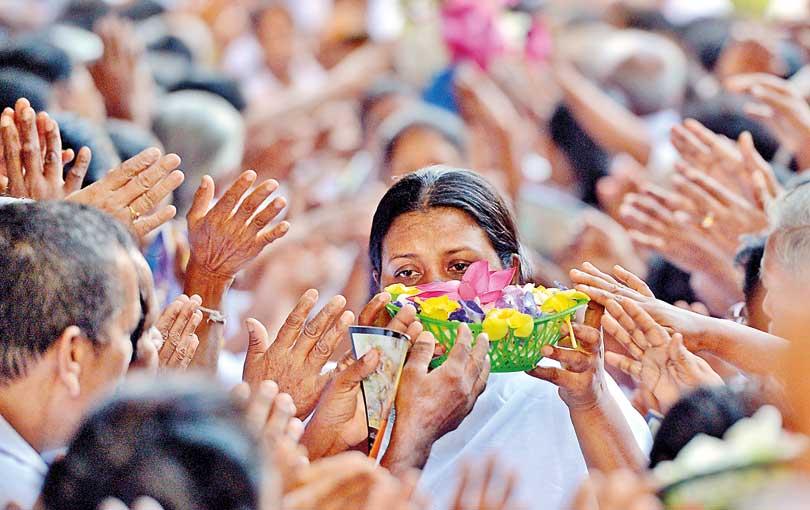 Additionally, prices of all consumer items, whether they are groceries, clothes, toiletries or any other items that we humans use, are up in price!!!
The Bond Scam and every other conceivable scam remain unsolved!!! The Bond Scam in particular leaves too many unanswered questions like who recommended the appointment of Arjuna Mahendran as Governor of the Central Bank??? Why was Mahendran defended after the scam and UNP MPs asked to support Mahendran, despite public opinion against him!!! More importantly, why hasn't action been taken to bring Mahendran back to Sri Lanka and get him to account for the enormity of the crime he has committed??? Isn't the silence of the BOND SCAM EERIE??? HOW IS IT THAT NO ONE, ABSOLUTELY NO ONE IS TALKING ABOUT IT OR DOING ANYTHING ABOUT IT? WHO OR WHAT ARE THEY COVERING UP AND WHY??? NOW WE ARE TOLD THAT MAHENDRAN HAS LEFT SINGAPORE, WHICH IN ITSELF IS A TRAVESTY OF JUSTICE!!! WITH ALL THE POSTPONEMENTS MAHENDRAN TAKING OFF WAS INEVITABLE!!!
How long must this mockery continue and how much longer before something concrete is done about these wrong doers??? It is very obvious that there are many connections in the Bond Scam!!! There are so many participants and shareholders in this fraud; and that is precisely why no one is making an issue of this scam!!! How did Perpetual Treasuries receive their licence to operate??? With whom did Arjun Aloysius trade in the share market??? The Bond Commission has all this information and more and that is why it is not being made public!!! Does the country NOT HAVE A RIGHT TO KNOW WHAT HAS HAPPENED??? The report was completed using public funds; don't the people have a right to know??? Even the Right to Information Act is IGNORED.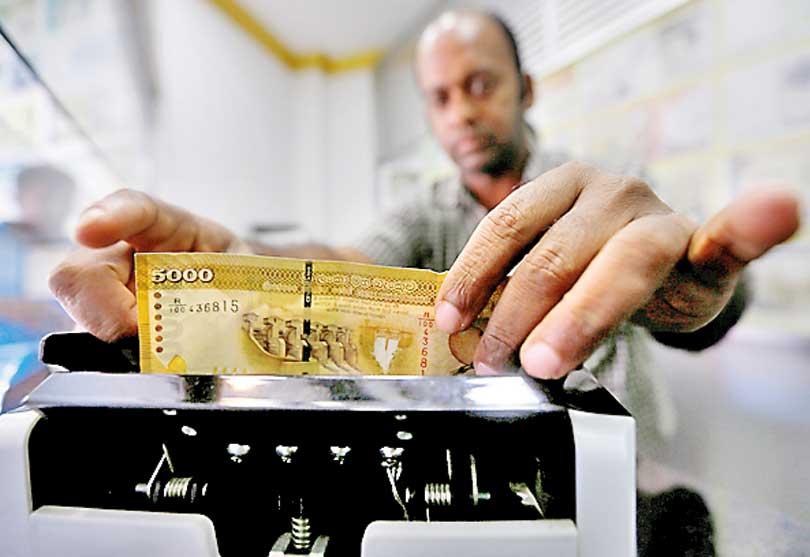 We pride ourselves on being a 'great' nation but are we really 'great'??? Our politicians are eternally at war with each other; they continually portray the other parties as the enemies and leave the people disillusioned and wondering whom to trust!!! Our politicians simply cannot survive without the oxygen of conflict, of disparaging repartee; then how can we, the citizens of our country, learn to live right when we do not have any example set before us by our leaders!!! Isn't it about time we rejected the politics of hatred and division and began to live in the oneness of brotherhood???
It is possible that because consumer demand is dwindling it has become easy to lure them with installment systems, particularly the young ones!!!
We also need to address the growing trend of inequality, which is a sad story in our country; because the lifestyles of the rich are getting richer and it seems like they don't know when and where to stop!!! Enough is never enough, as Prof. Carol Brown said: "What do the rich achieve with their extravagant consumption? Not much from a social welfare or happiness viewpoint, as Buddhist economics explains, while a person shows off self-importance, he or she is still wanting more because another rich person has an even longer yacht or bigger house, the valuation of consumption rests on comparing ourselves to one another"!!! While dissatisfied people like this continue their futile quest for more, we were delighted to hear that there are concerned human beings, as carried in our newspapers, who hope to work with field officers, community leaders and the youth in different districts of Sri Lanka. They are a group of easy-going, flexible, tolerant and adaptable set of lawyers poised to address violence against women and children as it is one social issue which is poorly highlighted and addressed!!! These great people, great in their own right, strive to bring Legal Literacy to the public!!! What an amazing humanitarian task and what a beautiful way to engage in catering to the absolutely needy, to the dregs of humanity!!! With more conscientious, giving people like this, we could really begin to call our country Paradise!!!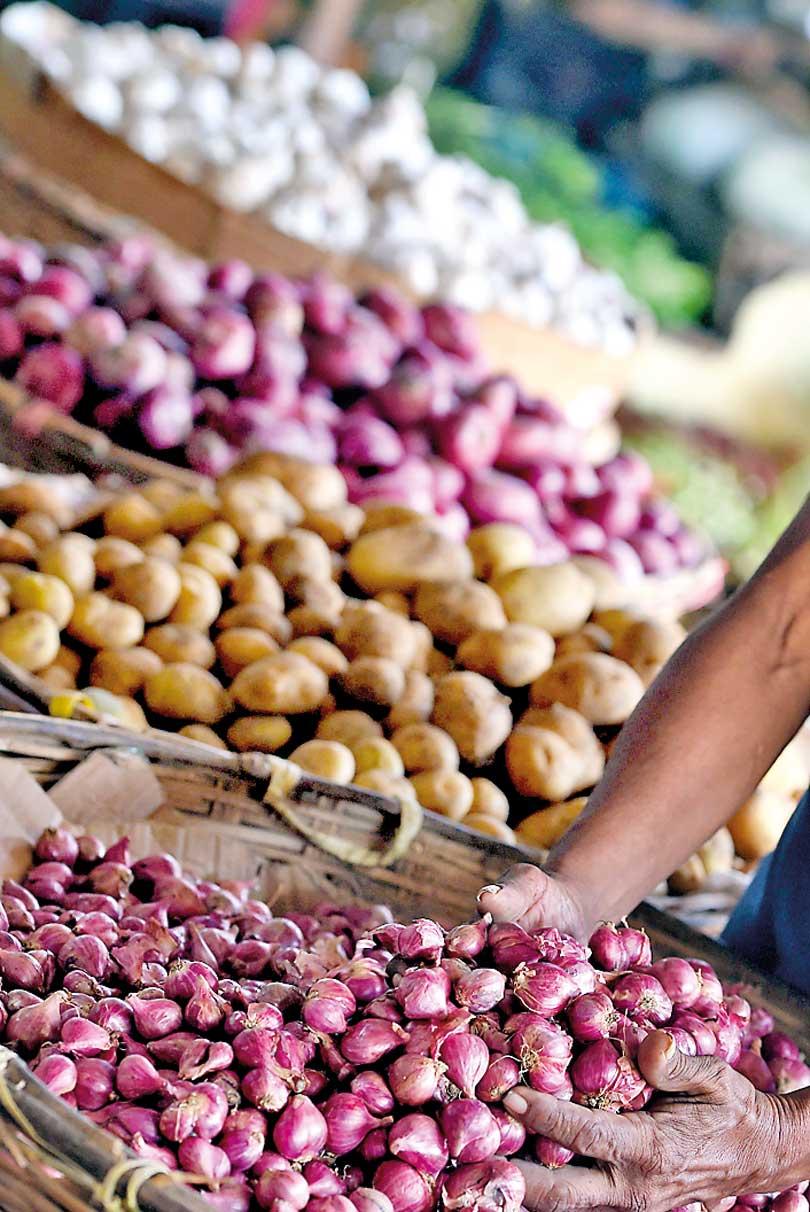 Our President seems to be setting examples, making great strides in the beginning of his Presidency. Austerity is the hallmark of what he has undertaken so far and it is indeed praiseworthy. Doing away with all the pomp and pageantry speaks volumes for this man who most people believed would not want to. His swearing-in was in itself simple and unostentatious and so were his wife and family in their attire. There was no need to 'show off' and the people welcomed this. Well done Mr. President, you have indeed set an example worth following.
THE VOICE