---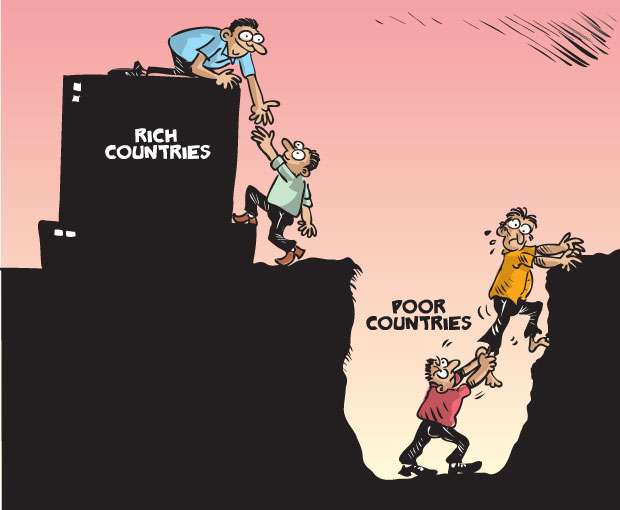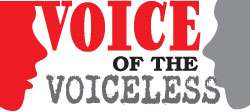 A most informative message on my phone started me thinking of how different our country could be if we took examples from some of the other countries in the world, who have made their mark in world history!!! Apparently, the difference between poor and rich nations does not lie in the age of the nation and is ably demonstrated by countries like India and Egypt, which are more than 2,000 years old and are still poor countries!!! Conversely, Canada, Australia and New Zealand which were insignificant 150 years ago are today some of the world's most developed and rich nations!!! Canada is even calling for migrants today!!! Significantly, the difference between rich and poor nations does not depend on the availability of natural resources; it depends solely on our lack of ATTITUDE AND THE WILL TO FOLLOW AND TEACH, THE PRINCIPAL BENEFITS OF WORKING, TO OUR PEOPLE!!!
Take Japan which has limited arable territory, 80% mountainous country unsuitable for agriculture but is THIRD IN THE WORLD'S ECONOMY!!! The Japanese have never forgotten or overlooked the importance of importing raw material from the whole world and exporting manufactured products with it!!!

Switzerland
All of us have been constantly looking at Switzerland to get the best chocolates in the world!!! Did we ever realize that in her small territory Switzerland rears animals and cultivates the land but only for four months of the year, and nevertheless manufactures the world's best milk products!!! A small country indeed which is a beautiful glowing example of security and serenity with the strongest Bank in the world trusted for generations!!!

Be productive
We are told that executives from rich countries who interact with their counterparts from poor countries do not display any significant intellectual differences!!! Racial or colour factors do not evince importance: Migrants heavy in laziness in their own countries are forced to be productive in rich European countries!!! What is the difference then??? People's attitude is the significant difference moulded by inherent education and culture!!! An analysis of people from rich and developed countries have proved that most of them abide by the basic principles of Ethics, Integrity, Responsibility, Respect for Law and Order, Respect for Majority of Citizens by Right and last but not least Their Love For Work!!! Coupled With This Is The Effort To Save And Invest, The Will To Be Productive and Punctual!!!
In poor countries, a small minority follow these basic principles in their daily lives!!! It is time we realized that we are not poor because we lack natural resources or because nature was cruel to us; we are poor because we totally lack correct attitude!!! We lack the will to follow and to teach these basic principles that contribute to rich and developed countries!!!
We let our people stick in the rut they have fallen into; we try to take advantage over everything and everyone when we absolutely cannot afford to do so!!! We see something done wrong and say 'LET It Be!' We Lack The Guts And The Courage To Change Our Attitude, To Move Forward, To Emulate Examples From Other Countries, To Take Our Thinking And Our Actions To A Higher Level, To Motivate Our People And Encourage Them To Make This Land A Better Place To Be Able To Say In All Sincerity And Pride "This Land Is My Land, This Land Is Your Land, Let's Make It A Better Land Made For You And Me"!!! Let's Make It The Paradise It Used To Be!!!

Villa in Austria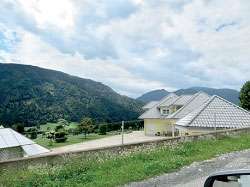 Politicians come and go but what they do lives on, especially what they have garnered!!! We are told that a leading politician of the previous regime has acquired a VILLA in Austria, just a small VILLA!!! On a vast extent of land though!!! Photographs were taken by a German friend, who has visited Sri Lanka in the past, when he was on holiday in Austria in July 2018!!! We would also like to know if there is any person owning a Villa in Austria!!! The address is Gerlitzerstr. 43, 9521 Treffen, Austria!!! Unfortunately, the photographs showing ownership cannot be published, so perhaps we will have to be guided by the ownership tag on the photograph!!!

Beware of candies
More Frightening Than This, We Just Heard, Is A New Drug In Schools!!! It Is Known As 'Strawberry Quick' Which Is A Type Of Crystal Meth That Looks Like Strawberry Pop Rock, The Candy That Sizzles And Pops In Your Mouth, It Also Smells Like Strawberry And Is Being Handed Out To Kids In School Yards.!!! Kids Ingesting This Thinking Its Candy Are Being Rushed Off To Hospitals In Dire Condition!!! It Also Comes In Chocolate, Peanut Butter, Cola, Cherry, Grape And Orange!!! Please Instruct Your Children Not To Accept Any Candy From Strangers Or Even From A Friend!!!

Lecherous tuition
Another poser for the Education Department is the unhealthy lecherous 'TUITION CLASSES' that are going on!!! The classes are advertised as though they were cinema advertisements in very suggestive poses, all calculated to attract innocent children!!! A horrible culmination of one or two such incidents was in our newspapers where the Tuition Master in question had raped an innocent girl and then had the impudence to pass her on to his friend!!! Shouldn't the Education Department have some jurisdiction over this untenable perversity that is going on??? Our children are the wealth of this nation and should be protected against ALL THIS EVIL!!! OVER TO YOU MR. MINISTER!!! Beware of this woman
As always, our country is in complete chaos, the GMOA finished its strike but we are told they intend to strike again, now a lightning train strike, with an impending bus strike and what more we wonder is waiting around the corner!!! Into this melee comes a damsel but not in distress, oh no, one who has concocted a scam, perhaps a highly mitigated bond scam!!! She visits your house with a group and is purported to be from the LPG Company; she carries company ID, Membership Cards and Chloroform and is very kindly offering you Rs. 200/- for gas stove maintenance!!! She usually asks for your toilet, then calls her group and explains the position and situation of the house, subsequent to which you will be chloroformed and your house robbed of all your possessions!!! If you look at this creature, she looks as though she can't say boo to a goose!!! Very innocent looking, very decently dressed, all geared up to fool you!!! BEWARE!!!
-THE VOICE-