---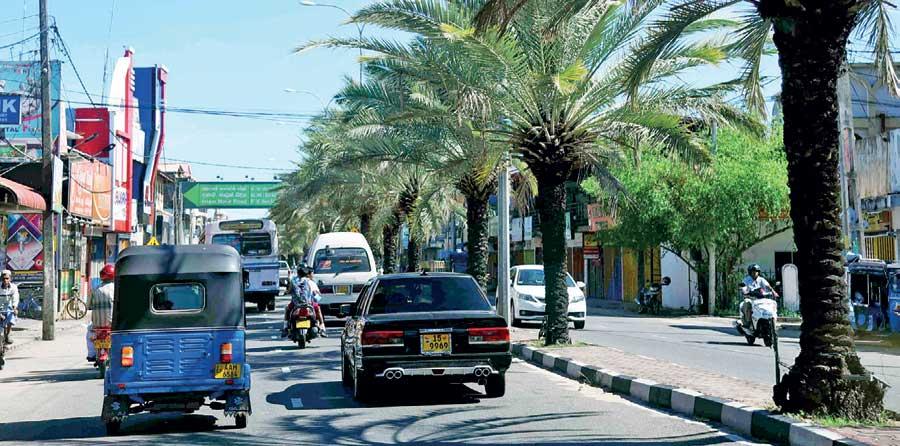 pic by samantha perera
The presence of gun-toting-soldiers, stationed at selected points, brings back wartime memories to the otherwise bustling township of Kattankudy in the south of Batticaloa. But, life moves on as usual in this densely populated town located on a strip of land between the lagoon on one side and the sea on the other. Kattankudy is the birthplace of Easter Sunday attack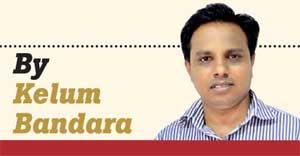 mastermind Zahran Hashim. As such it has virtually become synonymous with Velvetithurai in Jaffna, where LTTE leader Velupillai Prabhakaran was born. After the April 21 attack targeting three high end hotels and three churches including one in Batticaloa, Kattankudy became thecentre of attention due the large number of Arabic colleges producing Islamic clerics and Zahran being a student of one of them at least for several years. Area people's strict adherence to religious norms and practices is all the more visible for visitors.

In the aftermath of the serial bombings that rocked the nation on April 21, 2019, the government initiated discussion on the need for de-radicalization. The promulgation of common laws in place of some personalized laws, education sector reforms aimed at mainstreaming Muslims, regulation of Madrasas and the evolution of fresh counter terrorism laws were among the matters discussed. Six months into the incident, none of the things advocated so far has yielded. in the run up to the presidential elections,it was hardly discussed fearing political ramifications. Islamic cultural and religious identity is pronounced more in Kattankudy than any other area of the country. There is a social norm against sweep ticket sales, cinematic activities and liquor consumption even by outsiders travelling to the area. Friday, a day significant for Muslims Jummah prayer, is more like a public holiday with all business activities suspended. Only the government institutions function. Date palms, planted along the road divide, and buildings with Islamic architecture, make Kattankudy looks a bit more like a township of any Arabic country.
"Kattankudy hit the headlines after 21/4 suicide attacks killed more than 260"

The community leaders whom Daily Mirror spoke to hold varying opinions in regards to call for Muslim law reforms, a move undertaken by the government in the aftermath of Easter Sunday attack to wean people away from radicalization.
The government proposed changes to the Muslim Marriage and Divorce Act, particularly declaring 18 as the minimum marriageable age for girls and restricting polygamy.
Airing out his views on the proposed reforms in this respect, M.T.M. Khalid, who has wide experience in sitting as a judge in a Qadhi court, has reservations about some of the law reforms introduced. He said the All CeylonJammyathul Ulama (ACJU) was opposed to the accommodation of ladies as judges in such courts though it had been included in the proposed reforms.
"Every religion has its institutional mechanism. For Islam, ACJU is the institutional body to decide on religious matters. They set guidelines. According to Shari'a law, they don't like ladies to handle Qadhi courts," he said.
However, he sounds optimistic about declaration of 18 as the age limit for marriage. "These days, it is acceptable. Those days, a girl below 12 could get married with the permission of a Qadhi. That means even one-year-old girl too could marry. Now, they are changing it to 18. That is acceptable, I think," he said.
As far as polygamy is concerned, he has a different perspective. Khalid, who still involves in marriage counselling and mediation of marital disputes, views it through a different prism and justifies it under what he called 'warranting circumstances'. He opined that the demographic composition had altered with the percentage of the female population being higher than that of males.
"Islamic cultural and religious identity is pronounced more in Kattankudy than any other area of the country"

"There are more females than males. A Muslim can marry up to four according to the custom. In Islamic history, there were wars. It means there were widows. The law does not say one should marry only virgins. One can marry even an elderly member who is helpless," he said.
He said, "If there is anyone seeking to marry for the second time, he has to marry a widow,"
Asserting that polygamous marriages are extremely rare in Kattankudy, he said legalized polygamy could prevent adultery among males. To support his argument, he even cited an example encountered by him when mediating a marital dispute once.
"We recently found one case. In that family, the wife is not healthy. But, we instructed the husband not to divorce her. Instead, we asked him to marry another while looking after his first wife as well," he said.

Polygamy, in his view, is a solution. Cultural relativism applies here. What is deviation in one society is accepted in another.
Sabeel Naleemi is another community leader who expressed somewhat similar sentiments. Sabeel is the General Secretary of Kattankudy Mosque Federation. Likewise, he also represents the political movement called 'National Front for Good Governance'.
So his views can be taken as political in one aspect and as apolitical in another aspect. He stressed the need to have personalized laws for the minority communities in the country. He opined that 18 could be accepted as the age limit for marriage, but polygamy or marrying more than one should be allowed under certain circumstances.
He said there were numerous widows, and they could be given some social protection through the institution of polygamous marriage. Apart from his social activities, he serves as the opposition leader of the Kattankudy Urban Council. His political movement backs National People's Power presidential candidate Anura Kumara Dissanayake.
"Islamic cultural and religious identity is pronounced more in Kattankudy than any other area of the country"

The need to uphold their cultural norms and practices will deliver much on the decision-making in Kattankudy at the presidential elections. Asked about mechanism for weaning away people from radicalized religious views, the community leaders are involved in counselling programmes.
"We convinced those with radical thoughts that Islamic Shari'a could not be implemented in a country where Muslims are the minority. People understand it," Sabeel said.
However, the security authorities remain alert on the activities happening in Kattankudy. They are in touch with the community leaders to identify those moving towards radicalization.