---

Elections are fast approaching, there is a buzz in the air and apprehension all around. The digital frontier is surely going to be one where Sri Lankan political parties will now renew efforts to gain the maximum PR traction.
Even before elections have been called, the Elections Commissioner is already on record clarifying media reports that the Commission was taking steps to control social media. The Commissioner's office has rightfully corrected that there are no laws that allow the office to control social media in a way it can when it comes to state and private media. The clarification also said that it would be an impossible task to do that even if authorities took up steps to 'censor' or block social media platforms. The Commissioner's office seems to be well aware of VPN and its impact on Sri Lanka social media.
There are also signs that there is unwarranted fear on social media or more precisely that some main stream journalists are trying to cast social media as the latest means to corrupt a squeaky-clean electoral process.
---
Elections Commissioner hinted at controlling social media even before the elections
The EC's office seems to be well aware of VPN and its impact on local social media
There could be widespread political propaganda on social media platforms
---
Only two days back I read two stories one on attempts to hijack Facebook accounts (nothing new on this) and the other about a woman's online chat habits that threatened to disrupt her family life and ended in her partner biting part of her ear off and both in the police (again a bit of hyperbole here).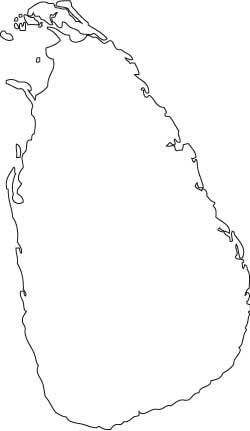 To build up unnecessary fear on social media allows authorities to make it the main scapegoat for anything. The precedent that was set in March 2018 was that social media was the main purveyor of racial violence. It may have allowed for easier communication between mobs, but it was never the root cause of underlying social tensions. Tragic events a year later showed that.
The important thing is to understand the potential reach of social media and as much as the opportunities for engagement, there are dangers for manipulation, some of which have become more potent simply because of mass lack of digital hygiene.
The Elections Commission in its August 13 Facebook post also revealed that the social media giant was planning to hold discussions with the Commission. The Commission also said that it would invite those with expertise on preventing the spread of fake news, hate speech and abuse on social media for discussions.
In fact, Facebook is very likely to increase its engagements in Sri Lanka with authorities as well as media in the next few months as elections approach. It did this in India earlier this year holding several training sessions for media among other efforts. Elections are also planned in Myanmar which has become major PR headache for Facebook. The social media giant needs to at least look as if it is proactive.
On Twitter two hashtags #PCPollSL and #PresPollSL have already been used to tag tweets on elections, candidates, campaigns and wanna-be candidates.
What we have seen and are likely to see more of is partisan political propaganda on these channels. But more and more citizens are also getting on to them, airing their views.
No one is sacrosanct on social media and some of the frustrations that the ordinary voters have endured for years will generate some icy reactions.
Much more than all this, what we need to be more mindful of are instances when social media is manipulated to sway voters.
The author is currently pursuing a Masters by Research at CQUniversity, Melbourne on online journalism and trauma Twitter - @amanthap