---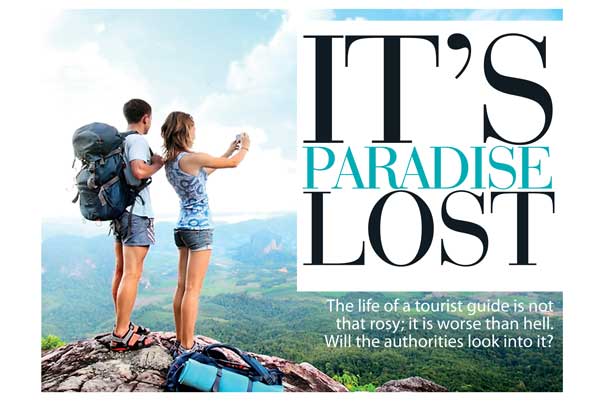 Outsiders think of tourism as a glamour industry. Insiders know better. Those who work as tourist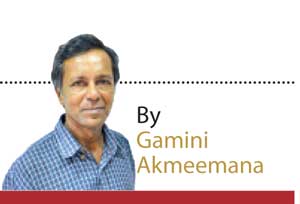 guides or receptionists or drivers are seen as cannon fodder by tour agents driven by the profit motive.

Tourists are sacred cows, while they are here, and Sri Lankans who cater to them in hotels or take them on tour in cars, vans or coaches are expendable.
The situation was never rosy for local staff even decades ago, when Sri Lankan tourism had its golden moments. But things have deteriorated to such an extent over the past three decades that certain categories of employees in the tourist industry, particularly tour guides, are treated as figureheads and push overs by our tour operators.

As the officially-appointed guide is as important as the tour agent, if not more, to the image and efficient functioning of the tourist industry, damaging their morale is highly counterproductive.
Jayantha Perera is a tourist guide with three decades of experience. He handles Italian tours but, when these aren't available, functions as an English-speaking guide.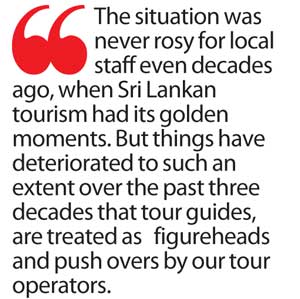 He says he's fed up with the shabby way experienced guides like himself are treated by insensitive and unprofessional employees of Sri Lankan tour agencies, and feels devastated by this recent experience.

During the tourist season, guides are expected to carry out back to back tours. Jayantha finished a five-day tour on March 18, and had to undertake another lengthy tour with just a few hours rest. He slept for just three hours before getting up at 1 a.m. on March 19. The tour was organised by a reputed tour agency, but their tour executive didn't call Jayantha as scheduled.

Therefore, Jayantha went by taxi to a Colombo five-star hotel as the agency had an office there; he could collect his tour packet (Which included tour details and money for expenses such as tickets). But there was no sign of the bus which should have been there by two a.m. He kept calling the driver, and got no reply till almost three.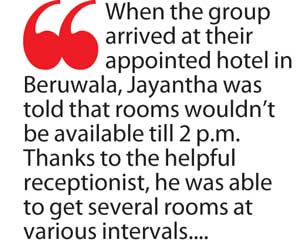 The driver was far away, and Jayantha arranged to board the bus at Thotalanga on the way to the airport. All these problems add to the frustrations of a tourist guide working at high pressure during the season.

It was a group of Iranian tourists. Many groups arrive with a tour leader who is expected to co-ordinate with the Sri Lankan guide but never to override him unless there are extenuating circumstances.
Jayantha had trouble with the Iranian tour leader right from the start when the latter insultingly told him that he was 'slow and lazy.'

When the group arrived at their appointed hotel in Beruwala, Jayantha was told that rooms wouldn't be available till 2 p.m. Thanks to the helpful receptionist, he was able to get several rooms at various intervals, while most of the group either slept in the lounge or went to the swimming pool area. The tour leader was not there to help.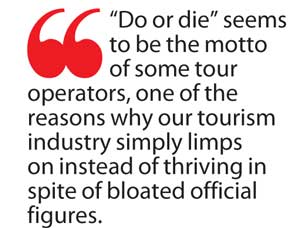 These are common problems faced by tourist guides and, if hotel receptions and other staff are not helpful as it could sometimes happen, their stress can be considerable. Another problem is that tour agencies generally assign full board basis to Western tourists but Asians and Middle Eastern tourists are given bed and breakfast basis. Outside Colombo, there are hardly any restaurants near tourist resorts which can offer the kind of cuisine acceptable to tourists; nor can they take in large groups, and food at beachside 'tourist inns' often can be as expensive as in the resorts minus the quality and the service.

This group too, was on bed and breakfast basis. The next day, after visiting the turtle hatchery and going on an excursion by boat, the group wanted lunch at Bentota. In the guide's experience, there was just one restaurant there capable to catering to a group of this size, and he took them there.
The restaurant needed one hour to prepare lunch, and the tour leader kept heckling the guide. After a discussion, the group decided against lunch and walked out. Back in the bus, the tour leader accused Jayantha of being incompetent and threatened to have him sent home.

Having had enough, the guide ended the argument by shouting back at the tour leader and going back to Colombo. This forced the agency to send a replacement guide.
The worst was yet to come. When Jayantha called the tour agency, the manager put the blame on him and verbally abused him vehemently.

Lack of courtesy towards tour guides now characterises a new generation of tour agency employees, from managers downwards.
They fail to understand the stress levels of tour guides and often have no consideration towards age and sensibility. Guides are seen as wheels in the machine which must keep turning at any cost to make a maximum profit for the operator.

Agencies as a rule take the tourists' point of view, making the local staff feel expendable. It's a humiliating, neo-colonial attitude.
Professional working guidelines and rights pertaining to tour guides are often not respected. For example, while regulations laid down in the tour guiding licence of Sri Lanka clearly states that: "Board and lodging for the registered tourist guide lecturer should be in the same place as the tourists they accompany," this rule is often violated. In this case, Jayantha was given Rs. 3,000 to find a room elsewhere without being given a room in the hotel which was his right.

In addition, guides get harassed by touts and 'local guides' wherever they go. The fatigue levels of a guide working through a hectic season, often going back to back, are not considered.
"Do or die" seems to be the motto of some tour operators, one of the reasons why our tourism industry simply limps on instead of thriving in spite of bloated official figures.