---
Now it is certain that Maithripala Sirisena will not be the presidential candidate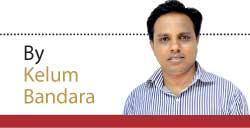 President Maithripala Sirisena, in his speech delivered at the 68th convention of his Sri Lanka Freedom Party (SLFP) on Tuesday, laid emphasis on the post of prime minister. He said it is all powerful under the 19th Amendment which was incorporated into the Constitution in 2015. The presidential powers have been pruned to a great extent under it, for sure. The future Presidents would be even more wing-clipped since they, no longer, would be able to hold additional ministerial posts. There is an element of truth in what the President articulated as such.
In articulating such remarks, the President implied a political message. Now, it is noteworthy to explore the underlined meaning of what he said ahead of the presidential elections. He made these remarks at a time when the mainstream parties had revved up their political engines to select or promote their election candidates.
---
If he aspires to be premeir, it would be feasible for him only through an alliance with Sajith
So, it is not yet certain whether Premadasa would receive nomination
Sirisena talks about the prime minister's post which is now powerful
---
One message is clear and that is that the President has given up seeking presidency again since ground political realities do not permit it for him. Earlier, he harboured ambitions to become the next presidential candidate. He took the first step in October, last year by appointing Opposition Leader Mahinda Rajapaksa the Prime Minister in the hope of securing his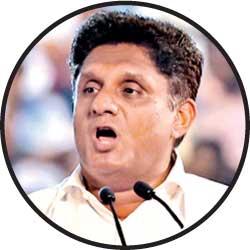 support to be the presidential candidate for the second time. But, his plans went awry after Rajapaksa was forced to step down. Now it is certain that he will not be the presidential candidate. Besides, his SLFP does not command sufficient electoral clout in the country to prevail upon other parties for any electoral understanding in his favour.
So, he talks about the prime minister post which is now powerful. Alongside, at Tuesday's convention, he said his party would form a Government in 2020. In shedding light on the implied meaning of his remarks, it is important to examine his remarks about the formation of the Government by the SLFP in 2020 and the powers vested with the Prime Minister in future. One objective is to boost the morale of his party men at this trying time. Likewise, it is indicated that he is interested in becoming the next Prime Minister as the next best option available to him. Yet, it is unrealistic to solicit any assurance from Sri Lanka Podujana Peramuna (SLPP) to make him their nominee for the post of prime minister through an electoral pact. It is a forgone conclusion that Rajapaksa would be the prime minister if his brother and nominee for presidential candidacy Gotabaya Rajapaksa becomes the candidate. Therefore, one has to rule out such a political deal between President Sirisena and the SLPP despite bilateral talks still in progress.
If he still aspires for the post of prime minister, it would be feasible for him only through an alliance with Housing, Construction and Cultural Affairs Minister Sajith Premadasa who agitates for presidential candidacy of the United National Party (UNP). Premadasa is still fighting for candidacy whereas Prime Minister Ranil Wickremesinghe is adamant that he would not give it to him. So, it is not yet certain whether Premadasa would receive nomination.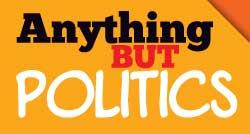 Politically, it is plausible under such circumstances that President Sirisena, who openly praised Premadasa, would seek to strike an electoral understanding with him if he becomes the presidential candidate. Yet, it is not yet sure whether Premadasa would get it.
In case, Premadasa does not become the candidate representing the UNP-led alliance, President Sirisena would be compelled to settle with the SLPP for something less than the post of prime minister. He would not support Prime Minister Wickremesinghe as the candidate no matter what since there is raging animosity between them.
Under any circumstance, as things stand at the moment, it would be difficult for the SLFP to arrive at a cohesive decision since its heavyweights hold different opinions as to whom they should support at the presidential elections.
SLFP MP Dr. Sarath Amunugama had already vowed that he would throw his weight behind Gotabaya Rajapaksa regardless of his party's decision. Likewise, Badulla district MP Nimal Siripala de Silva asserted at Tuesday's convention that the SLFP should not make any decision that is advantageous to the UNP at the elections. So, he will not support whoever is fielded by the UNP. At the end, the President's decision is slated to be his own decision rather that of the party's collective decision.
Gotabaya tries to allay 'Gota Baya'
SLPP nominee for presidential candidacy Gotabaya Rajapaksa has already started campaigning. He is in the process of interacting with various professional, civil and trade union organisations to lobby their support at the elections. National security seems to one of his main campaign themes since he repeatedly gave assurances about it.
"We will restore national security to its maximum level and ensure discipline and order in the country," told a packed audience of trade union representatives.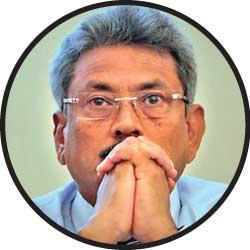 His opponents whip up a fear psychosis about him saying that he would be a ruthless, autocratic leader. Gotabaya Rajapaksa, in his speeches, devoted much time to allay such concerns triggered by his opponents. He said he would uphold democratic elements if elected to office.
Sajith faction defies Ranil
In a move that would widen rifts within the UNP, the faction loyal to Premadasa defied a request by the leadership not to have rallies and meeting demanding presidential candidacy to anyone. The group of MPs, who advocate candidacy for him, decided to forge ahead with their Kurunegala rally today. They are in the process of collecting signatures for a petition to be sent to Wickremesinghe seeking nomination of Premadasa as the presidential candidate without any delay. Afterwards, they had convened the party's local government representatives for a meeting at Sugathadasa Stadium on September 7 in their effort to prevail upon the party leadership. Likewise, the group has arranged a series of such meetings with professional bodies, civil groups and others. It has virtually become the election campaign of Premadasa. The Prime Minister is having a hard time in containing the situation arisen within the UNP. A majority of the party's parliamentary group has stood with Premadasa. But, it is not the case with the Working Committee of the party.
Concerns
Meanwhile, Power, Energy and Business Development Minister Ravi Karunanayake, who is hell–bent on blocking candidacy for Premadasa hosted dinner for a select group of ambassadors and high commissioners resident in Colombo at his house in Rajamalwatthe Road, Colombo. The ambassadors from the countries such as the United States, China, South Africa, European Union and Germany were not present. Once the envoys turned up for the dinner party, the Minister said there would be two more big shots joining them. Curious enough, the envoys asked who they were. The Minister replied that the Prime Minister and Speaker Karu Jayasuriya would join them for dinner.
However, the Speaker did not turn up in the end. The Speaker is also a presidential hopeful. Today, this has consternation among the members of the diplomatic community that they were used for a political purpose.