---
SLC is a financially bankrupt and down-trodden body
Our balance sheet shows a deficit of Rs. 400 million
No officials' families are being taken to London
Sri Lanka Cricket (SLC), a profit-making giant back in the day, has been plagued with allegation of corruption. While some employees have complained that they were not being paid bonuses, the SLC will be spending lavishly in launching Cricket Aid, its charitable arm in aid of flood victims and patients suffering from chronic kidney disease this weekend in London.

The event is expected to drain a considerable amount of money from contributions made by donors for the benefit of the country's cricket and the future of the game. Some have also alleged that it is an event of 'high calibre' where not only SLC members but their spouses too will be part of it. In an interview with the Daily Mirror, SLC President and Deputy Speaker Thilanga Sumathipala expressed his views on these allegations while also sharing his thoughts about the current status of SLC.
Excerpts :

Q : Could you give a brief outline about Cricket Aid?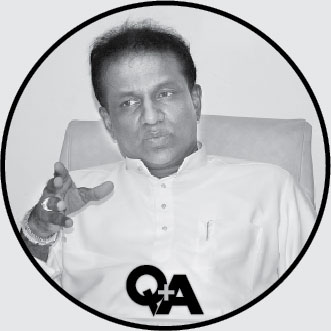 Cricket Aid is the charitable arm of the SLC and was initiated in 2005 after the Boxing Day tsunami.
We have raised US $ 3 million and put up four villages in the north, south, east and west while looking after the tsunami victims as well.

Half way through it was amended by certain parties with vested interests and they had initiated their own charities in the South to promote themselves. Thousands of people have been benefited from Cricket Aid initiatives. We are launching it in London so that people could contribute financially. Actually this was planned two months ago but with the floods another campaign in aid of flood aid was initiated.

Q : It is said that this event would be of a high calibre and would drain many millions of rupees from SLC funds. Is it true?

Absolutely not. We are launching this at the Long Room in London at the Lords Cricket Ground which is believed to be the home of cricket. This is the first time in the history of SLC that we are having an event at this venue. Then we are having the second event on June 5 for Sri Lankans at the London Oval, in Kensington, where we are expecting over 6000 people.

Q : Who will be joining you in this tour?

Already the treasurer and the assistant secretary are in London. The assistant secretary is in charge of corporate planning together with the treasurer [overlooking the finances]. I will be joining them with three officials of the SLC. Any other information that has been reported by the media are false and no officials' families are being taken for this event. Many people who are interested have contributed money to this programme because we are planning to donate funds for the benefit of patients suffering from chronic kidney disease. Some people have hidden agendas and want to sabotage our campaign.

Q : So there will be no spouses or children participating in this event ?

These are all cooked up stories.

Q : There is an allegation that SLC employees were denied their annual New Year bonus this year. What comments do you have about this?

We can't afford to pay them. We have to pay more than Rs. 1.2 billion to the government and we spent almost Rs.2 billion for Hambantota which was a waste. All our money has been used for heavy infrastructure building over the last 4-5 years. Our balance sheet shows a deficit of Rs. 400 million, SLC is overstaffed and we had to reduce costs, so we couldn't afford to pay

Q : So you accept the fact that they weren't paid?

Actually we have paid Rs.25,000 to each and every employee. We didn't pay those who were getting Rs.400,000 as bonus.

Q : Another allegation is that some of the appointees to SLC were supporters of your election campaign. Is that true?

We are employing qualified people; some of them are from England. So have they also helped me in my campaign? I am a democratically elected man.

Q : When you were appointed as the SLC president, there were certain interim committees in action. Could you explain why?

Interim committees are the main reason for the downfall of Sri Lanka Cricket. They went behind ministers, asked for positions, wasted money, took decisions haphazardly and ruined the game. Interim committees are a curse in sports. So I hope and pray there will be no interim committees for any sport in the future. These are for people to enter the board, have a joy ride, make their own money and name who would eventually kill the game and leave.

Q : What is the current position of SLC?

It is a poorly administered, down-trodden and financially bankrupt body. The cricketers are not performing well; we don't have any revenue coming in; a lot of money has been wasted and we are overstaffed.

Q : As the SLC president how do you plan to turn this body around back to its former glory?

It is my responsibility. I have been appointed for two years and I have just served for 4-5 months. Many things have gone out of hand, and there has been political involvements in the appointments of officials and players.

The decision making process has to improve. We have identified 6 departments and we are putting things back in place one-by-one.

I am confident about my team, in which we have three past presidents as office bearers and an experienced administration.