---
Former Defence Secretary Gotabhaya Rajapaksa, in an interview with Daily Mirror speaks about his future plans, diplomatic ties he developed during the war time and the charges levelled against him. The interview:
I have not decided yet on joining politics
I am ready to play my role for the country
There was intelligence at that time about plans for LTTE's revival
We always listen to MR regarding poilitics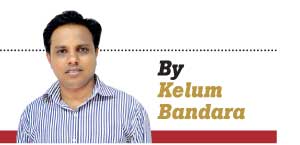 Q As the former Defence Secretary, how do you analyse the current situation of the country?
There are a lot of people analysing economy and all those things. You could see a definite frustration among the people. You could see this government is not focused. They came to power purely with the intention of throwing Mahinda Rajapaksa out. They had the need for it with the external forces playing a role at that time. It is not a secret that the West wanted to get rid of us. Indians wanted to change the government. They have their own reasons. It helped the change. There was this bogus propaganda against the then government. Sections of the country, especially the youth and urban middle class wanted a change. There was an ad hoc arrangement towards it and the main opposition UNP with Premier Ranil Wickremesinghe as the leader did not contest at the Presidential election. He selected an SLFPer. After coming to power, they had no proper plan. They did not have proper people to implement whatever policies they had. For a government to be successful, it is important to have a proper leadership. In the government, there are so many leaders the President, the Prime Minister and the Ministers. There are so many talking about policies, one contradicting each other. As a result, their main concern is taking revenge. They get somebody, mainly one from the Rajapaksa family, and take him to the FCID or the Bribery Commission or the CID. That is what is going on. They try to divert attention from main issues by harassing the Rajapaksas. They do not focus on how to develop the economy. Two have years have just gone by and nothing has happened. The projects that were ongoing were stalled. Because of that, there is a definite impact on the economy. We do not see proper leadership, focus, and proper people to implement policies.
For any government, bureaucrats or officials are there to implement the policies. Parliament and politicians are there to outline their policies. Parliament makes laws and regulations. One must have officials who can implement these policies. You must give authority and freedom for them to work. If the politicians try to do it, it will never happen. Politicians cannot concentrate on all this work. That is why officials are there; the District Secretaries, Additional secretaries, engineers etc. First, you must select good officers who can deliver. You must appoint good efficient persons as secretaries.
I know that the government has sidelined a lot of officials on the assumption that they are MR loyalists. You cannot do that. These are the officials who have worked under many governments. They have worked under different ministers. If you sideline officials in this manner, you cannot get things done. For example, the SLFP-led alliances were in power for 20 years. If you throw out people who have been working for 20 years, how can you implement the policies? Also, you must have confidence in them. You see what the FCID is doing. It has created a fear factor. People are frightened to take independent decisions. There are rules and regulations –administrative instructions, financial instructions. All these are guidelines. If your intentions are good, you must allow them to work.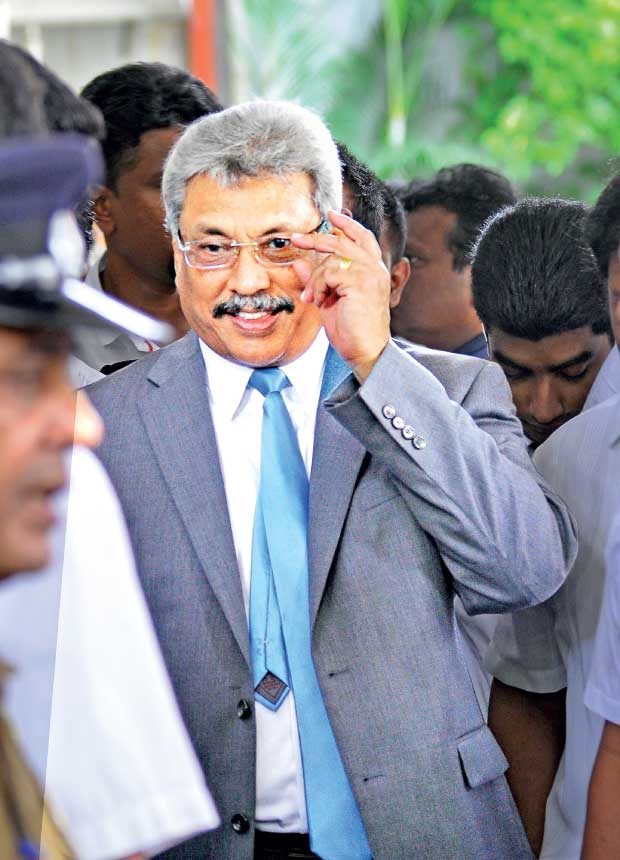 Q If the situation continues like this, what will be the end result?
There will be chaos. It has come to that level already. If you look at the Colombo city, you see a lot of projects going on. Who started all this work? As for Shangri La, I took a bold decision as the Defence Secretary at that time. The land was occupied by the Army and it was a commercially viable plot. We wanted investors to come. When we were asked for land, I agreed to release it. It was given for a good price. At the same time, I didn't deprive the military as well. I used that money to build a better place for the military at a different place. I, along with other officials such as the Finance Ministry Secretary, the BoI Chairman, decided and started work. Next to it is ITC. We worked very hard with the Indian government to get ITC here. We got it. We helped John Keells to start projects. When I started the TATA project, some members of the present government, went to court. It was delayed for two years. I managed to keep TATA. It is a good project even accepted by the present government. All these and so many others projects were started by the previous government.
Under the new government the Port City project was delayed for two years. Other than that, nothing is happening. They only talk. Now it is two years. It is a long time even to draw plans. We created a momentum. That was broken at the end. When it comes to governance, you have to forget what you did during election times and proceed with the work. I can show you so many projects which we started, but stalled now. They must continue the good work whoever started it. If there are weak areas, those can be corrected. They do not have even any idea. They do not have even the decency to see what we were doing and see whether those could be carried forward.
Q Do you believe that a new political force will emerge out of this chaotic situation?
Society has changed. People have changed. People get more and more information- both false news and good news- because of the internet and social media. People are wise enough to winnow truth from them. People are more and more aware. Especially, the intellectuals and professionals must get involved not only in voting but also in running the country. That is what is important. They do not have to become politicians. They can be an effective part of it by giving advice, working out policies and strategies. The government must be ready to accept that. I think, in future, it is very important for professionals to get involved not only in creating leaders or governments but also working with the government for the formulation of policies and strategies and implementing them. People are anxiously waiting for elections. They want to show their dissatisfaction with the government. I do not know why the government is delaying elections. They must have elections. They themselves can get an idea about the performance of the government.
Q Are you ready to give leadership to such a political movement? We hear a lot of stories about you planning to come to politics as a Presidential Candidate...
I have not still thought of coming to politics. But, as a citizen or person who was involved in the last nine years doing so many things including the eradication of terrorism and urban development, I have a responsibility to do whatever I can do for the country. Still, I have not thought of doing that through politics. But I am ready to get involved in this whole process to correct this situation. If somebody is willing to follow these principles, I can definitely help and work. That is my thinking. I am not a politician. I have never been a politician though I hail from a political family. During the young age, I was in the Army. I was out of the country. Then, I came back. I was always an official. I have not had much liking to politics. Definitely, I like to get involved in whatever way to do what is right for the country. In politics, anybody can come to power. Correct people should come to power. If those people come, I am ready to work with them.
Q You are summoned by the FCID quite regularly. Recently, you were questioned once again. How do you respond?
Taking action is all right if somebody has been involved in big corruption or has done any criminal act. They are coming after me unnecessarily. As for my case, without any base, they harass me. These are baseless allegations. I told these officers. When I went before the FCID last time, they asked me about 'Sandahiruseya'. It is not something secret. The idea came from people, professionals, and the clergy and also from the military. We need to construct these Dagobas. First, it is Sandahiruseya in Anuradhapura. That has been in the practice from ancient times. Whatever anyone might say, we underwent a dark period for 32 years. We were troubled. We were able to eradicate that menace. So, we thought we had to do something like this. We decided to erect the Dagoba. It was a decision executed by an experts' panel, not by an individual. We decided on this. Some relics had to be interned. In ancient texts, it is stated how it should be done. We had to install a Buddha statue made out of gold. The Navy was assigned the responsibility. The Navy requested for gold from Sri Lanka Customs. We discussed it in the Security Council and was informed it was the Customs to get gold. The Navy requested, and it was given. We only requested. The authority is Director General of Customs. He has the authority. He released it. Why I am being called is to embarrass me, to harass me.
Q There are allegations against you about the MiG deal. How do you counter them?
The request came from the Air Force. That requirement was there for a long time. As a policy, we approved it for the Air Force to get them. The Air Force decided on the kind of aircraft needed. They are the people who selected and went through the whole process. What I did as the Secretary is to adhere to the procedure. I was not involved in deciding or purchasing. I was only a member of the Cabinet Appointed Tender Board. That is all. We decided as a policy to purchase attack aircraft. Then, the Air Force did the selection and everything. Approval; was done by the Cabinet Appointed Tender Board. Now, they call me. They have not called even the chairman of it or the chairman of the technical evaluation committee. There was the Cabinet Appointed Negotiation Committee. They have not called its members. They just want to stress on my name. Why? It is targeting me. I appear before the Bribery Commission. During my time, I have not purchased any land, any house or invested in shares of any company. I have not opened any foreign account or local account. I have not deposited any money except what I got as my salary. This is political vendetta.
Q Do you think you are being victimized in fear that you will join politics posing a challenge to the government?
That is the only thing I can think of- either to prevent me by mudslinging or harassing, or to put the blame on the Rajapaksas as a whole.
Q You talked about urban development. People in and around Colombo benefited from it. However, they voted overwhelmingly against the government you represented. What is the reason for it?
That is because they got carried away by false propaganda by the then opposition. In the government, we were not able to counter them. Or we were not concerned about countering them properly. I suppose that they voted purely going by those allegations. They know how they were living before 2005. What was the situation in the country, particularly in Colombo? There were roadblocks everywhere. There barbed wire fences erected to give protection to the government institutions. Rupavahini Corporation and Sri Lanka Broadcasting Corporations are good examples. Even iron rails were installed to block any vehicular movement. How many times were people stopped at checkpoints when coming to Colombo? Even school children's bags were checked. There were car bombs going on. You see how the Central Bank was bombed. One time Navy Commander was also killed. On one occasion the President of the country was bombed. This is how they lived in Colombo. We ended this menace by 2009. By 2014, people forgot that. They forgot the fact that this was the person who gave leadership to eradicate terrorism. All the previous leaders failed in the task. We developed Colombo to be an attractive place, renovated dilapidated buildings and constructed walkways. Now they realize. Still, 5.8 million people voted for Mr. Mahinda Rajapaksa despite all such false propaganda. Of course there are aspects such as the Muslim factor, Bodu Bala Sena(BBS) phenomenon contributed to the reduction of votes.

Q When you refer to the BBS phenomenon, your name is tainted with allegations. How do you respond?
I have earlier talked about it. I have no connection with BBS. I have denied at that time. People did not believe. Even the Muslim leaders who were with us did not come forward and correct it. When this came up, I tried many times with some of the Muslim clergy and business leaders to solve the problem. None of the political leaders including those with the government came and discussed this matter with me. When I built houses for low income people in Colombo, I have distributed among Muslims, Tamils mainly. I never discriminate them.
Once I attended a function by Ven. Kirama Wimalajothi Thera, a well-known monk. I was invited by him and went for it. There, Ven. Galabodaatte Gnanasara Thera of BBS was there. Someone took a picture. It came in Daily Mirror at that time and that's how it started. MR was close to the Muslims. He championed the cause of Palestine right from its inception.
Q In the book authored by former Foreign Secretary of India Shivshankar Menon, he has referred to a troika involving you in the Sri Lankan side. He has referred to how the west tried to secure a safe passage for the LTTE leaders at the last stage of the war. How do you respond?
In this book by Mr. Menon who is well recognized and authoritative, has written a lot about good things we did. From the very beginning, we identified the importance of India and what it could do. We wanted to keep India with us. We identified that. I have seen criticism on the foreign policy of Mahinda Rajapaksa. This is where it was highly successful. He had a very successfull policy. At that time, the war was the most important thing to handle. We understood the need to keep India with us. That is why we created this troika. That is beyond the normal channel of the Foreign Ministry for closer connections to tackle issues related to the conflict. There was a troika from their side. We had ours here including me. It helped us to solve many issues.
Q What about the United States or the West for that matter trying to secure a safe passage for the LTTE leaders?
That is what he says. The west tried to get the LTTE leaders out of that area by working out a ceasefire. That would have given another chance for Prabhakaran to fight. You could see why we could not agree to it.
QHow strong was the pressure?
It was a huge pressure. You could imagine the US and the west exerting such pressure to stop the war. The US, at the beginning, helped us. But, with the change of the government and policies there later on, the situation changed. Later on, the Obama government appointed officials such as Samantha Power, Nisha Biswal who gave opinions on human rights. They and the western governments wanted us to stop the war forgetting the fact that the LTTE failed them many times. They have forgotten history.
Q How important is India for future relations?
It is very important. We understood it at the beginning and reached India. Unfortunately, with the change of government in India from Congress to BJP, some officials of the new government misunderstood our relationship with China.
I met twice National Security Advisor Ajit Doval, once in India and once in Sri Lanka. On those occasions, he told me they were not happy with Chinese investments in Sri Lanka. He categorically told me that they wanted us to stop the Port City Project and to take full control of the Hambantota Harbour. He also asked us to take back the full operation of the South Terminal of the Colombo Port. These are very specific things. I tried to explain to him. We gave the assurance that we will not allow anybody to use the Sri Lankan soil to do anything against India. Our relationship with China is different. We have long diplomatic relations with China. China is the only country that can help us at this juncture on economy development. We need that development which is a must. Our country was destroyed for 32 years. We suffered because of the war. Now we want to develop that country. That is why we took all this assistance. Unfortunately, India did not believe it due to influence at that time from the West. India decided to work against the MR government. They can do a lot. The Tamil National Alliance listens to India. The Indian origin Tamil community is there. India has control over them. They can do lot of things. It is a factor.
Q There are talks about the resurgence of the LTTE with the assassination attempt of MP M.A. Sumanthiran. How true is it?
I do not have updates on intelligence information. When I was the Secretary, we had a lot of intelligence that people like Nediyavan were trying to resume terrorist activities. We took action. We had a very good security plan to check on these developments. After the war, we gave a lot of freedom. We removed roadblocks, released lands etc. we reduced the number of soldiers stationed there.
Q: There are rumours about a rift between you and your brother Mahinda Rajapaksa. How true is such allegation?
I think we have very good family relations. We never fought for anything. Even when we were in the government, there were things I believed in, so did he (MR). Also there were certain issues we did not agree to, and those were policy matters. We have no personal issues. We are very close. My father died when we were very small, it is him who looked after us. We are very close to each other. Politically, we always listen to him. He is the person who knows about politics. I have not done anything in politics. I helped him as the Defence Secretary.