---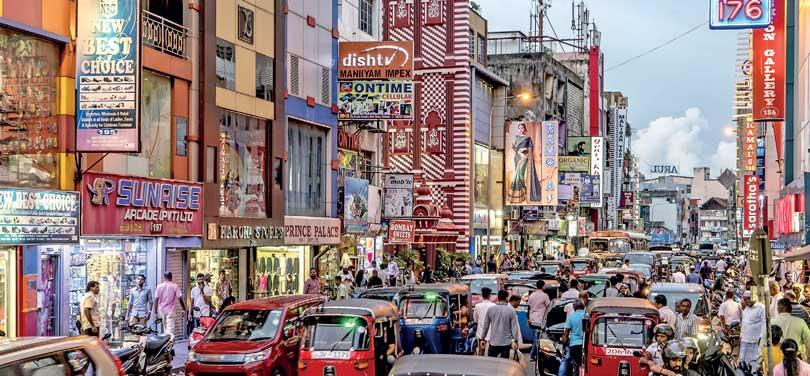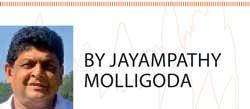 The presidential elections are around the corner and it is likely it will be held on Saturday, November 16 or 23. The main issues for public debate at the presidential elections would be national security concerns, economic downturn, further strengthening democratic institutions, religious and ethnic peace and harmony, upholding human rights and few other issues affecting the people.

There seems to be no serious public debate up to now, as to what should be the best governance model to be adopted by the next president and government for the ensuing term 2020-25.

In terms of the constitution, the president-elect will have the power to make the statement of government policy in Parliament. However, he, together with the Cabinet of Ministers, will be collectively responsible and answerable to Parliament. The president will be the head of the Cabinet under Article 42(3). The prime minister plays a crucial role as under Article 43(2), the president will, on the advice of the prime minister, appoint from among the members of Parliament, ministers, to be in charge of the ministries.

However, there is a school of thought that the president is still the person who is exercising the executive power of the people under Article 4, as such the president has the prerogative to hold a ministerial post, at-least Defence, although he is not a member of Parliament. There is an ambiguity here and may create confusion and conflicts if it is not amicably sorted out on the basis of a need to have a proper and effective governance model.

Why nations fail? Extractive or inclusive institutions

Acemoglu and Robinson, two of the world's leading experts on development, in their book 'Why Nations Fail', reveal why it is not geography, disease, ignorance or culture, being the reasons as to why some nations are rich and some poor but rather a matter of institutions, rules and politics. They ask a simple but vital question, why do some nations become rich and others remain poor? Their answer is also simple—because some countries and their governments develop more inclusive political institutions.

The Chinese success story and the contrast of South and North Korea and of the United States and Latin America, illustrate a general principle. Inclusive economic institutions foster economic activity, productivity growth and economic prosperity.

To be inclusive, institutions must have an unbiased system of law, a provision of public service that provides a level playing field in which people can contract; it also must permit the entry of new businesses and allow people to choose their careers.

Inclusive economic institutions pave the way for two other engines of prosperity: technology and education. Sustained economic growth is always accompanied by technological improvements that enable people (labour), land and the existing capital to become more productive.

Countries differ in their economic success because of their different institutions, the rules influencing how the economy works and the incentives that motivate people. Imagine teenagers in North and South Korea and what they expect from life. The co-authors of the book argue that those in the North grow up in poverty, without entrepreneurial initiative, creativity or adequate education to prepare them for skilled work.

Those in the South obtain a good education and face incentives that encourage them to exert effort and excel in their chosen vocation. South Korean teenagers know that if successful as entrepreneurs or workers, they can one day enjoy the fruits of their investments and efforts; they can improve their standard of living.

In the South, the state supports economic activity. So, it is possible for entrepreneurs to borrow money from banks and foreign companies to enter into partnerships with
South Korean firms, etc.

China's rapid development over past decades and BRI initiatives

The National Bureau of Statistics, China, has recently released a set of data and some vital information for the first time. We have been able to analyse such information that sheds some light on China's rapid economic development, thanks to Bin Zhao, a senior economist at China Strategic, Research, PricewaterhouseCoopers.

China's GDP per capita had risen to US $ 9,732 by the end of last year, from around US $ 54 in 1952. China was probably one of the world's poorest countries at the time. In 1952, a large part of China's population struggled to feed themselves and starvation was common. Then, the agricultural value-added accounted for 51 percent of the country's GDP, with farmers making up 84 percent of the workforce.

A significant transformation took place from 1978 to 2018. Agriculture as a share of GDP had come down to 7 percent by end-2018. These statistics are very similar to Sri Lankan share of GDP. As a proportion of the workforce, agriculture made up just 26 percent (Sri Lanka is 27 percent), compared to 28 percent for the industrial sector and 46 percent for
the services sector.

According to the World Bank, China's manufacturing value addition had become the largest in the world. China has gone from being a predominantly agricultural economy to the 'world's factory' and beyond, with 27 percent of global manufacturing value-added.

According to Bin Zhao, it was the rural economy that took off first. The introduction of incentives led to a dramatic increase in agricultural productivity. Many had moved into employment in new rural industries, the so-called 'Township Village Enterprises'. Private companies have grown in China's economic development. These had been allowed to grow outside the system of state industrial planning after 1979, when it was accepted that new firms could enter and compete with state-owned firms. Contrary to the Western portrayal of China as a socialist economy, many sectors have seen a significant decline in state ownership and this trend is expected to continue.

China had almost no private enterprise in 1978, when it began its economic reforms but by end-2018, private companies were contributing more than half of the national tax revenue, making up more than 60 percent of GDP and generating more than 80 percent of urban jobs.

Deng Xiaoping, the architect of China's economic reforms, once said, "The wealth of data reflects China's robust economic development over the years and points to the country's future direction and pattern of growth."

The Indian Ocean Region (IOR) is widely regarded as the hub of global economic and strategic activities for several reasons. For instance, it provides the predominant outlet for oil from the Persian Gulf to various destinations across the globe. More than 80 percent of global oil trade passes through the IOR.

Professor Cheng Enfu, Chairman of the World Association of Political Economy, in a symposium held in Sri Lanka said that with the Indian Ocean being the lifeline of global foreign trade, energy and raw material transportation, Sri Lanka will undoubtedly play a crucial role in the strategy of the 21st Century Maritime Silk Road with its unique geographic advantage.

Visionary political leadership promoting meritocracy and inclusive institutions

Coming back to local political institutions, the next president has a daunting task of improving the economic welfare of the people through efficient and effective governance system. This is where the necessity of having a proper governance model, together with a visionary political leadership.

Meritocracy must take precedence to cronyism, which is the practice of awarding jobs and other advantages to friends or trusted colleagues, especially in politics. For instance, cronyism includes appointing 'cronies' to positions of authority, regardless of their qualifications.

A true theory of meritocracy would acknowledge that we all have multiple talents and motivations and we all can learn and improve in most of the roles in which we are placed. An efficient and effective administrative system must be put in place to have a proper recruitment and selection method and human resource development strategy, together with the use of ICT such as 'e-governance'.

Further, a proper system should be in place to monitor and review implementation of the government authority after obtaining negative feedback from the people in a more structured and transparent manner. Above all, there must be inclusive economic and political institutions to improve social and economic welfare of the people.

Conclusions based on lessons learnt

The lessons learnt from the book 'Why Nations Fail' are that 'inclusive political and economic institutions' are key to sustain growth and prosperity. On the other hand, 'extractive institutions' concentrate power in the hands of a very narrow elite and/or few cronies, who will misuse the delegated political power captured by them, sometimes the political leadership doesn't even know.

The next presidential candidate will actively get engaged in serious policy reviews, in consultation with a multi-disciplinary team of experts, to come up with the best choices for the country and focus on economic and political reforms to transform the governance model to have more inclusive political and economic institutions.

As explained earlier, meritocracy must take precedence to cronyism. There must be a balanced approach, a sort of a middle path, thus balancing democracy, individual freedom on the one hand and in maintaining national security and economic growth.

(Jayampathy Molligoda is a Fellow Member of the Institute of Chartered Accountants of Sri Lanka. He has obtained his MBA from the Postgraduate Institute of Management and has also successfully completed an Executive Strategy Programme at Victoria University Melbourne, Australia. He was conferred the "Professional excellence awards-2014" at the CMA National Management accounting conference held in 2014. He counts over thirty- eight years of executive experience in the fields of Financial Management, Strategic Planning & Human Resource Development and International tea marketing. He is a freelance journalist and a social activist)