---
● 13th Amendment should be revisited
● I will accept all the communities and be humane to all
● Empowerment of war widows is one of my priorities
● Education is the main priority area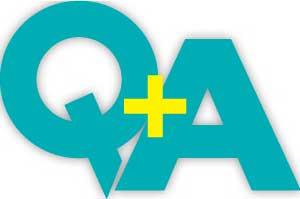 Newly appointed eastern province governor Anuradha Yahampath, in her maiden newspaper interview, spells out her plan for the job. She used to work for the nationalist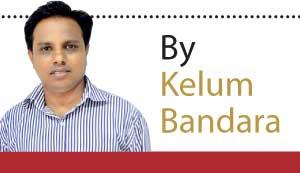 movement that advocated candidacy for President Gotabaya Rajapaksa. Also, she went to Geneva and protested the co-sponsorship of the UNHRC resolution by the then government. The eastern province covers a vast territory in which the three main communities live, more or less, in equal proportion. The governor said she would stand for one country, one law. The Excerpts of the interview:

Q How do you look at your new position?
My first task is to understand the challenges in the east. It is one of the vast areas in the country both in terms of geographical size and natural resources. There are people of all the three communities living there in equal numbers –more or less. That is the strength. Also, it can be a challenge. It is also the province with a lot of foreign focus, particularly Trincomalee. My plan is to understand these challenges and face them step by step.
Q You were involved in the activities of the nationalist movement. What is the reason for you to be posted as the governor of such a province?
President Gotabaya Rajapaksa is the one who appointed me. I don't know what was there in his mind for choosing me. It is destiny. I have actually voiced for a sovereign, unitary country giving each ethnic group its own place in society and accepting them all as equal citizens of this country. I feel for my country. Likewise, Muslims and Tamils in the east should also feel the same. My prime duty is to protect the country's 2500-year-old civilization and its values.
Q One week into office, you travelled across the East. What is your impression about the province?
I travelled unofficially. It is the most beautiful area of the country. I will be spending a lot of time in that part of the country. We can develop it as a tourist destination which the whole world wants to see. We want to attract right tourists who do not destroy our culture and civilization.
"We can develop it as a tourist destination which the whole world wants to see. We want to attract right tourists who do not destroy our culture and civilization"
Q What do you mean by it?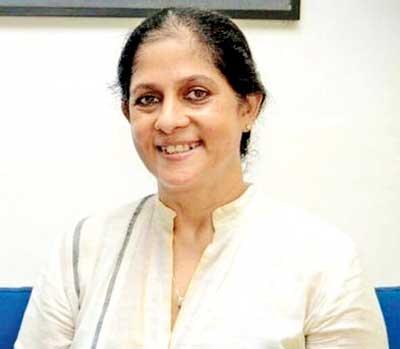 There are foreigners coming to exploit the country's resources. I want to attract tourists who appreciate them. Those are the things in my mind.
Q What are your basic priorities?
Education is a huge issue. There are schools without teachers. One child had brought to the notice of President Gotabaya that there are no teachers at all in her school. That is a huge issue. I will take it as a priority to address it and take steps to train Tamil and English medium teachers and I will attend to it personally. Secondly, I would like to address the water issue. Irrigation problem is there. There are so many tanks. We have to renovate them. I have another plan to encourage small scale agricultural units. That is under my poverty alleviation programme. There will be home-based economic activities which each household having cows for income generation. After that only, big projects will come up. There are many archeological sites which are under threat in the East. We need to conserve them.
Q In the Eastern province there are widows. Do you have any specific plan for them?
Yes, there are as many as 65,000 widows. Actually, the backyard agriculture programme which I have in mind is for them in particular. I myself was a handloom weaver. In the East, there are handloom villages. I will try to make it as a community-based industry. I will introduce small group system to develop them further. That will be an additional income generation for them. The lack of market facilities is a major problem for them. With my business background and knowledge on export markets, I will be able to find markets for them. We have to do it as cottage based industries. It will really benefit people involved in it.
Q What do you have in your mind to build communal harmony in the East where all communities live, more or less in equal proportion?
My first attempt is to accept them all. I want to be humane to all. Naturally I feel for the people. I want to reach them, address the issues faced by them and sort them out. That is how I plan. I become aggressive only when separatism raises its head.
Q In the Eastern province, we have noted attempts for deviation from the common law. How have you taken note of it?
We have to bring it out quietly. You can have cultural differences and values. But, we all are citizens of Sri Lanka. For marriage, we have to have one law. A lot of Muslim women met me and stressed the need for it. I stand up for one country, one law.
"If any agreement that affects our country's sovereignty, I will raise it. I will not hesitate to do it and will speak against it. My duty is to serve the country "
Q As a member of the nationalist movement, you worked hard for the election of President Gotabaya. What do you expect the government to do now?
They had a manifesto. People accepted it. It is the duty of the government to stick to that manifesto. I don't need to give advice to the government. People have clearly spoken about what is to be done.
Q What will you do as part of the nationalist movement to make sure that the government sticks to the manifesto?
My duty is to see whether the unitary status of our country is threatened or not. If any agreement that affects our country's sovereignty, I will raise it. I will not hesitate to do it and will speak against it. My duty is to serve the country.
Q Do you have any plan for the next session of the United Nations Human Rights Council (UNHRC) in Geneva?
Now, we are part of the government. We will give inputs to the government. It is now in the hands of the Foreign Relations Ministry.
Q Sri Lanka co-sponsored the resolution in Geneva under the previous government. What should the present govt do about it in your view?
There are so many loopholes. Sri Lankan government co-sponsored it. But, then President Maithripala Sirisena himself said that he was unaware of the then Minister doing it. It means there were loopholes in the process. Though the government co-sponsored it, it had not been a collective decision. We can bring that out as a point and seek withdrawal from the resolution.
The United States, which is the prime mover of the resolution later dubbed the UNHRC a cesspool of political bias. The US left the UNHRC. Now, it is the UK taking the lead in the whole process involving Sri Lanka at the UNHRC. That country is riddled with internal issues. We have to tell the world that we have a strong government. If we apply our theory in an intelligent manner, we will be able to overcome any problem.
Q The challenge from the western world is still looming. How can the govt tackle it in your view?
It is still looming. First, we should have a strong government. Then, the rest of the world can realize that this government is backed by people. At the end of the day, that is what matters. If that is realized by the rest of the world, they will leave us alone as far as this issue is concerned for a while at least. Our foreign policy should be neutral. The President mentioned it a few times.
Q When you say 'neutral', what does it mean?
There are so many alliances being formed in the world. The US, no longer, has uni polar power. It is now a multi polar world. We should be neutral. It means we should not be party to any ally permanently. It does not mean that we shouldn't have alliances. We can have issue-based alliances on matters such as trade. Multi polar world is easier for us. We have to be friends to all genuinely. I am really happy that the President undertook his first visit to India.
Q Are the powers of governors sufficient enough for you to do something tangible?
The President organized a workshop for us. That was to discuss the legal aspects of our positions. After that, we had a short meeting with him. As of now, the governors enjoy a lot of power. In the absence of the provincial councils, we have sufficient powers.
Q Is there any move to have elections to the provincial councils?
There will be such elections after the general elections. The general election will be in two or three months' time. Till then, I want to start off these projects I have in my mind. We have understood the powers vested with the provincial councils. When the provincial councils come up with statutes, only the governor can sanction them. We have a certain say. It is the governor who executes power. I can also send my proposals to the provincial councils.
Q There is talk about the need to re-look at the 13th Amendment. What are your thoughts on it?
The 13th Amendment should be re-looked at definitely. It is becoming an issue. It came to light in 1987. It is still an issue. But, there should be a way for the provincial council members to feel that they have a say in the parliamentary process. There are so many proposals for a new constitution, constitutional amendments. The 13th Amendment has been spoken of too much. We need something better than that.