---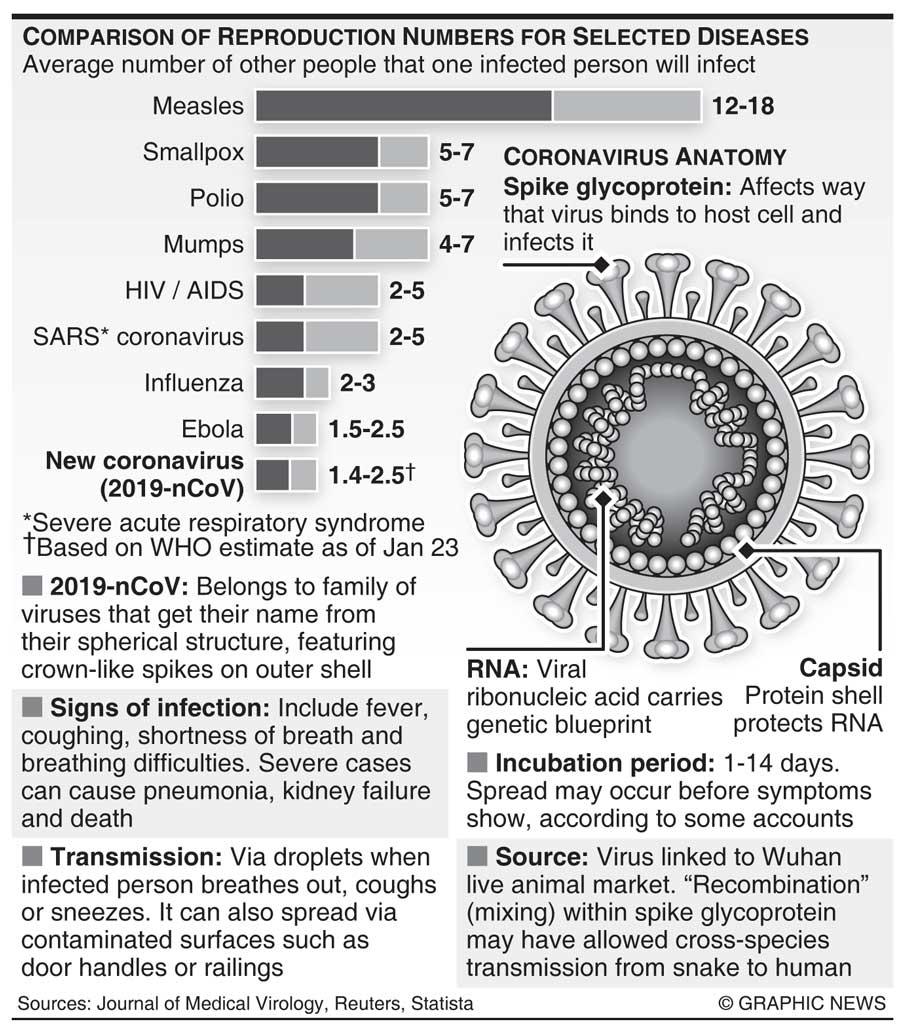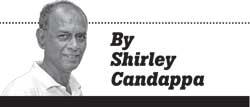 In mid-December 2019, a mysterious respiratory disease (now known as the coronavirus) was reported from China. The Chinese city of Wuhan appeared to be the epicentre of the outbreak. To date, the virus has killed more than a hundred people and infected up to 4,000 others worldwide. Around 3,000 of the those affected have been from the city of Wuhan in China.

Chinese health officials are still attempting to definitely identify the source of the 019-nCoV.

Today there is widespread fear bordering on panic that we (Sri Lankans) too may fall victim to this dangerous virus emanating from China now more so as a single positive case has been identified in the country. To add to the fear it is known that the victim has been contact with a number of people and has travelled to several parts of the country.

The coronavirus, which causes pneumonia, first detected in the city of Wuhan in December last year and is widely believed to have spread via a seafood market in the city of around
11 million inhabitants.

Coronaviruses are a large family of viruses, some causing illness in people and others that circulate among animals, including camels, cats and bats. Early on, many of the patients caught up in the outbreak in Wuhan, China reportedly had some link to a large seafood and animal market, suggesting the virus likely emerged from an animal source.

The spread of the infection, which has been detected in at least five other countries, has resulted in the Chinese authorities cordoning off almost 20 cities in efforts to contain the virus. Meanwhile on January 23, 2020, the Centre for Disease Control raised its travel alert of an outbreak of coronavirus outbreak.

The spread of the disease within a short space of time -- some 3,000 infections with 81 deaths -- in some four weeks has sparked fears of a possible outbreak of epidemic proportions. In addition the virus is known to be contagious.

Eight countries -- Australia, France, Hong Kong, Japan, Maccau, Malaysia, Nepal and Sri Lanka have to date each confirmed at least one positive case.

With thousands of people crisscrossing the globe and equally high if not higher numbers travelling within China, the Chinese authorities have locked down around 20 cities within China itself.

Both the mainstream media and social media are attempting to outdo each other reporting horror stories of infected persons physically falling down in the streets of China.

However, despite the seemingly high numbers of patients affected by the outbreak, is there a serious reason for people in most parts of this world to panic?

In Sri Lanka for example, which has a 20 million population, during the 2019 outbreak of dreaded dengue fever, 90 affected patients died, while over 99,000 were struck down by the deadly disease.

According to Health Ministry sources, November saw the highest number of cases with more than 21,000 infected patients. According to the Ministry of Health, November last year saw the most number of cases with more than 21,000 persons infected by the virus with 58 reported deaths.

Analysis of the genetic tree of today's coronavirus is ongoing to search for the specific source of the virus. SARS, another coronavirus that emerged to infect people, came from civet cats, while MERS, another coronavirus that emerged to infect people, came from camels.

The People's Republic of China covers a land area of about 9,600,000 sq km (3,700,000 sq miles and as at Monday, January 27, 2020, based on Worldometer elaboration of the latest United Nations data has a population of 1,436,965,010.

The city of Wuhan itself has a population of more than 11.08 million.

It is internationally recognised, that should a disease reach epidemic proportions is when the rapid spread of an infectious disease among a large number of people in a given population within a short period of time -- usually two weeks or less -- is in excess of 15 cases per 100,000 people for two consecutive weeks.

According to Wikipedia, it is at this stage that a disease or sickness is considered to have reached epidemic proportions.

The coronavirus though fast-spreading, is far below the level of an epidemic. If taken in the Chinese national context, only 1.87% of the population, or 2,700 people out of a population of 1,436,965,010 have been affected by the corona virus -- well below epidemic levels.

According to the Centre for Disease Control and Prevention, outbreaks of novel virus infections among people are always of public health concern. The risk from these outbreaks depends on characteristics of the virus, including whether and how well it spreads among people, the severity of resulting illness, and the medical or other measures available to control the impact of the virus (for example, vaccine or treatment medications).

Investigations are ongoing to learn more, but person-to-person spread of 2019-nCoV is occurring. Chinese officials report that sustained person-to-person spread in the community is occurring in China.

It's important to note that person-to-person spread can happen on a continuum. Some viruses are highly contagious (like measles), while other viruses are less so. It's important to know this to better assess the risk posed by this virus. While CDC considers this is a very serious public health threat, based on current information, the immediate health risk from 2019-nCoV to the American public is considered low at this time.