---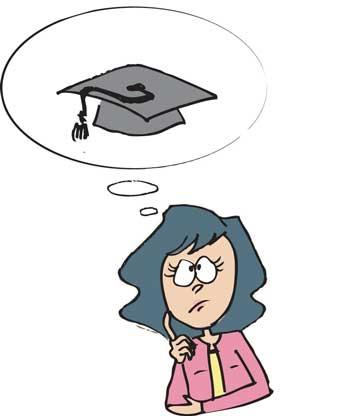 Higher Education Minister Dr. Bandula Gunawardane has said that the government would monitor and regularise the private institutions that send Sri Lankan students to foreign universities. He had said this on Sunday after visiting the home of one of the three female students who had died in Azerbaijan due to suffocation while pursuing higher studies at a university in that country.

Although it is not clear whether the Minister's statement had anything to do with the deaths of the students in Azerbaijan, needless to say that monitoring and regularising these mushrooming institutions that play the middleman's role between the Sri Lankan students and the foreign universities is a long felt need. One can find an amazing number of institutions advertising themselves in newspapers after results of the GCE Ordinary level and Advanced Level examinations are released every year.

Education, especially the higher education in Sri Lanka is in a mess with them not having a proper compatibility with the country's labour market in particular and the economy in general. From the beginning of the education of a child, parents face enormous problems. First they find it difficult to enroll their child in a "good" school as there is a vast disparity between schools in terms of facilities and resources, creating a tough competition among students to enter into "good" schools. There are schools with swimming pools while there are schools without drinking water facility.

Then after Grade 9 the students face the challenge of preparing themselves for the OL exam as they feel that even the "best" school in the country does not cater to their needs. Thus even students from highly popular schools and ridiculously even those from so-called international schools find solace in tuition classes.

After OL, there is nobody with them to guide them and they are left to themselves to find the way forward – at least to decide the subject stream they should follow initially. With lack of knowledge about labour market and the career opportunities that lie ahead of individual subject streams, except few such as medicine, parents and the teachers are also clueless in helping the students in selecting those streams. Besides, students are deprived of the opportunity to follow the stream of their choice in their school due to lack of facilities. Thus, students have to make the decision based on hearsay or aimlessly.

Besides, the fear that they would be stranded again after AL as only a fraction -about one fifth - of the students who succeed in AL exam would enter into state universities would haunt them. It is here that the "brokers" in education enter the scene while another set of private higher education institutions –local as well as foreign- lure the students. With lack of knowledge about these institutions students have to gamble with their life paying hundreds of thousands of rupees to these brokers and higher education institutions without the assurance that it would pay off.

There are no statistics on the students who succeeded and failed in higher education after being lured by these institutions as this has thus far been a neglected issue. These are not new institutions. They have been functioning for more than two decades and Minister Gunawardane must be appreciated for taking this issue seriously, at least now.

The solution lies in the expansion of higher education opportunities locally that would be compatible with the expansion of the economy. Despite President Gotabaya Rajapaksa promising during the Presidential election campaign that all qualified students would be enrolled to state universities once he assumed office, this, no doubt would be a long term project, as the quantity must entail quality. President Rajapaksa in his policy statement on January 3 also said "The education sector can be a significant foreign exchange earner. A large number of Sri Lankan students presently study at higher educational institutes in Asia. Instead of sending our students abroad for higher education at a high cost, we should introduce a programme to attract foreign students to Sri Lanka. We must prepare short term and long term programmes to improve the global ranking of our universities." We pray that this would be a reality and not wishful thinking.