---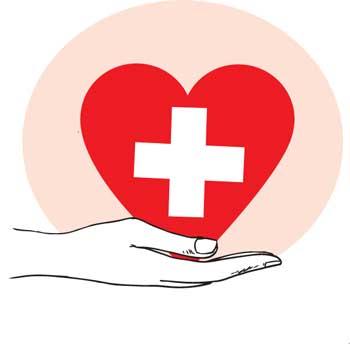 Sri Lanka is honoured that one of modern medicine's prophets Prof. Senaka Bibile in 1970 promoted the principle of providing quality medicines for all at affordable prices. This was part of the plan he drew up with the then communist party leader Dr. S. A. Wickremesinghe to provide quality medicine at a price that even poor and middle class people could afford, as a vital part of the universal health coverage. Unfortunately the then United State's government apparently influenced by the powerful medicinal drug mafia, virtually forced the then Prime Minister Sirimavo Bandaranaike to scrap Prof. Bibile's affordable medicine concept.

Prof. Bibile was the first chairman of the State Pharmaceuticals Corporation (SPC) and the State Pharmaceuticals Manufacturing Corporation (SPMC). His intention was for Sri Lanka to produce at least 90 percent of our life-saving and essential drugs so that our drug import bill could have been cut down by hundreds of millions of rupees annually.

But when the US ultimatum came in 1976 warning that the wheat flour concession known as PL480 would be stopped if the Senaka Bibile policy was not scrapped, Premier Bandaranaike had no option. She reportedly called Prof. Bibile and told him to come immediately to Temple Trees. In turn Prof. Bibile called his second in command Dr. K. Balasubramaniyam and told him, "I think we are finished. PM wants me to come to Temple Trees will you join me." They went there and as expected were told by Ms. Bandaranaike that she had no alternative but to scrap Prof. Bibile's policy. Prof. Bibile understood the premier's position but said he would have no option but to resign from the SPC and SPMC. He did so and went to British Guyana where he worked as a UN agency consultant before he died at a relatively early age and in mysterious circumstances.

Some leading medical analysts say he was a victim of deliberate medical misdiagnosis—which means he was killed. Prof. Bibile's wife and others are not so sure of this but the fact is that Sri Lanka and the world lost one of the greatest pharmacologists due to the power of the international medicinal drug mafia and the US government's willingness to act on behalf of them by virtually squeezing the throat of a poor third world country. However after long battle by the People's Movement for the Rights of Patients (PMRP) and other groups which even filed a fundamental rights petition in the Supreme Court, the Senaka Bibile policy was finally implemented in 2016 and its now being worked out under the National Medicinal Drugs Authority (MNRA).

Prof. Bibile and other patient-friendly personnel were honoured when the United Nation this month marked the Universal international Health Coverage day on the theme 'keep the promise'. In a statement the world body says, on December 12, 2012, the General Assembly endorsed a resolution urging countries to accelerate progress toward universal health coverage – the idea that everyone, everywhere should have access to quality, affordable health care - as an essential priority for international development.

UN Secretary-General António Guterres in a message says universal health coverage is integral to delivering the Sustainable Development Goals, the UN blueprint of a better future for people and planet. He calls on governments to reaffirm their commitment to health for all as an investment in humanity, well-being and prosperity for everyone. Let us hope the Sri Lankan government also will reaffirm its commitment to provide healthcare for all as an investment in humanity.