---
Removing the LTTE from ground realities, wouldn't alter the political reality that demand answers
South has no right to blame Tamils for the emergence of the LTTE
Most have fallen prey to unscrupulous loan schemes and undergone harassment
"The war will come back if you don't heal the wounds of memories" was a warning given by the South African Anglican priest Michael Lapsley, in his interview with Susitha R. Fernando on 10 March.
He was visiting Sri Lanka recently.

There is nothing left any more to convince the Tamil and Muslim people in war affected North-East but to understand that, wounds of war have to be healed to restart life with dignity and self respect.
In post-independent Ceylon and later Sri Lanka, they stand convinced; it was the Sinhala leaders who prepared the ground for an unwanted, unnecessary war when the Tamils wanted a "shared future".
Sinhala leaders weren't ready to walk together to a new and a shared life in post independent Sri Lanka. They instead dragged the country into a ruthless war that left misery and agonising devastation all round.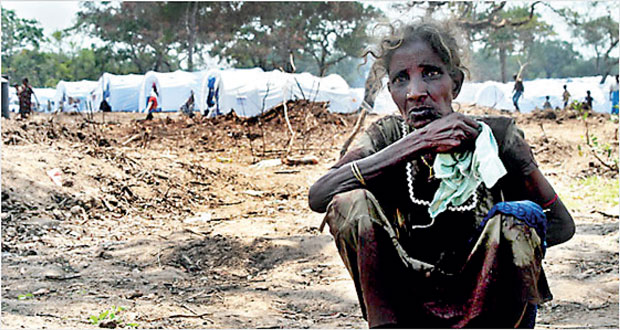 As Rev. Fr. Lapsley had very rightly told the Daily Mirror, "….After terrible things happen; the society wants to move on, which is good. But for those who have lost much in some ways, they will never move on, because the loss is permanent. But they can be assisted to be healed. If they feel that society is listening to their pain."

What is the permanent loss in North-East society, that the Sinhala South does not want to listen to and understand?

It is wounds of neglect and ignoring the agonising devastation of war. Healing cannot happen if the Sinhala society is not prepared to accept the necessity to discuss the 69-year post independent history with a 30-year war.

The reluctance in the South to sit for serious dialogue on "Truth" would lead to "another war" which was what Rev. Fr. Lapsley warned about.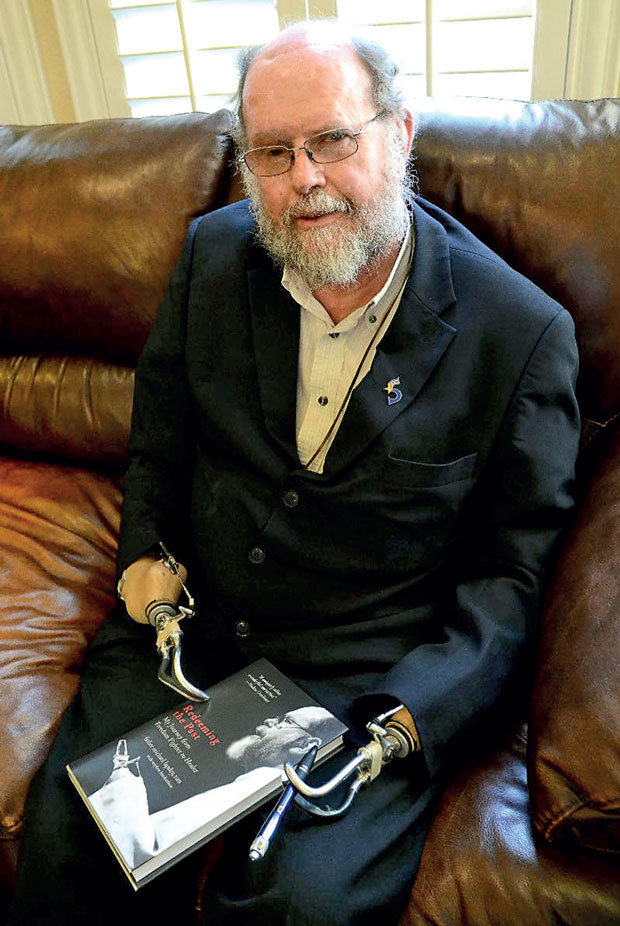 Despite victory over the LTTE and eliminating its total leadership including Velupillai Prabhakaran, despite the supremacist Sinhala rhetoric that stormed Colombo and city streets almost eight years ago promising a conflict free Sri Lanka, the same Sinhala leaders, the same Sinhala security authorities, now suspect the war could come again.

They now argue over "national security" and possible LTTE attempts in regrouping.
Thus for even very selfish Southern life, the Sinhala leaders need to understand the necessity to complete the process of eliminating the LTTE, by addressing political, cultural and socio economic needs of the North-East people to negate any possibility of LTTE regrouping.

That begins with the question never asked and always taken for granted here in the Sinhala society."What led to the emergence of a ruthless LTTE?"

Let's accept the fact that Sinhala leaders in "Independent Ceylon" created doubts and suspicion in the minds of the minority communities from day one.

In the first year, plantation labour that contributed largely to our economy for over a century were made Stateless and retained as pauperised labour to work on the plantations. The Sinhala Buddhists proved that they can be cruel and wicked to innocent human beings.


Seven years after Independence, all Tamil people and most Muslim people in the East were left outside decision making by declaring Sinhala the "only" official language of the country.

We could have made both Sinhala and Tamil the official languages, but we didn't. What did we gain more during the 32 years that lapsed till the Constitution was amended for the 16th time in 1988 to make Tamil also an official language?

Nothing but an aggravating conflict.

With those questions, if we browse through the first 30 years of Independence, what is there to learn, is that we betrayed the democratic Tamil leadership of "Thanthai" Chelva and his Ilankai Tamil Arasu Katchi (ITAK) many times over.

We made them irrelevant in all their efforts to compromise and settle for democratic answers. What could take its place there after? We in the South therefore have no right to blame Tamil people for the emergence of the LTTE. The birth of the LTTE was no accident.
There's nothing maniacal in its emergence. Removing the LTTE from
"ground" realities, wouldn't alter the "political" reality that demand answers.

In fact, now there is more chaos.
Finding political answers for all what we refused during the past 69 years and the wounds inflicted in the minds of the people who survived the brutal 30-year war is now not only urgent but harder too.
The "ground" is bitter and festering with human issues. If the Colombo Government the Tamils prefer to call as "Sinhala" Government, took it as its responsibility to seriously count the number of war widows according to age categories, according to number of children and their gender, according to children above and below five years of age, we would have known at least part of their permanent loss that needs to be healed.

If the orphaned children without both parents, without either the mother or the father were similarly accounted for, we would have come to understand what permanent loss for them is and how inhuman we are in ignoring those little lives.

Talking of more unhealed wounds, the continued deployment of the battle hardened military in North-East that has never been given the benefit and privilege of going through seriously planned re socialising programmes, is being talked of in terms of undefined "national security".

This has many unwanted and bitter impacts on war affected lives, including land and livelihood. Serious lack of livelihood has on one side allowed vulnerable young men and women to be herded into not so visible "community" farming said to be supervised by the Civil Security Department (CSD).

Most pre-school teachers in the Vanni are co-opted to security forces' pay rolls providing a network of community level young women obliged to provide any information asked for.
There are around 7,500 young men and more women in extremely exploitative employment in 19 factories with BOI-SL approval in the Vanni, where neither labour laws nor BOI guide lines are honoured.

Most others have fallen prey to unscrupulous loan schemes and undergone harassment for being unable to pay back loans. Together all of it has resulted in yet to be properly assessed increase in suicides and child abuse. In 2013, Dr. Daya Somasunderam delivered the Prof. C. Sivagnanasundram Oration titled "Psychosocial Rehabilitation in a post-war context". In that he quotes a University of Jaffna Community Medicine Research study in 2010 of medical students from the Vanni.

The data is both depressing and horrifying.
It says "82% directly exposed to war, 67% narrowly escaped death, 63% had lost family or friend, 43% witnessed killings, 27% had been imprisoned, 23% kidnapped or abducted and 18% had been tortured or beaten."

In 2011 he noted, in the five districts of the Northern Province there had been 179 cases of sexual abuse of children recorded. It is common knowledge that only about 10 to 15 per cent gets into records.

Suicides in the Kilinochchi district had increased from 29 in 2010 to 42 in 2011 with 19 in first six months of 2012.

With no serious or adequate attention paid to these issues by any, not by the Government, not by heavily funded Government patronised organisations and not even by NGOs, the numbers can be more now.

In 2010 Kilinochchi recorded 180 attempted suicides. In 2011 it was 331.The first six months in 2012 showed 177 attempted suicides.

The misery, the agony and the desperation these war affected people live with need no further details.

But these are not seen as the responsibility of the Colombo (Sinhala) Government in
finding answers.

The truth is that even after two armed JVP insurgencies in 1971 and 1988, the second, far more brutal and savage than the first and comparatively more brutal than even the LTTE, the Sinhala society never came to grips with the massacres, the missing, the widows and orphaned children.
They didn't have to. The military, as presently in the North-East, was not kept camped in Sinhala villages with complex projects for surveillance, after the insurgency. They never went in search of hidden weapons. They never questioned or rehabilitated those leaders who surfaced and regrouped the JVP.

Soldiers came from the same Sinhala villages the JVP activists came from. There were kinships that could be traced between soldiers and JVP insurgents. Integration of JVP insurgents into society was thus taken for granted.

In the Sinhala South, Geneva and Human Rights violations were only meant to discredit the sitting Government. They were used only as political slogans for election campaigns.
Till 1994, HR violations were used against President Premadasa and the UNP Government was voted out.

Till 2015 January, they were used against President Rajapaksa and his Government was voted out. The HR defenders in Colombo don't have much concern for justice thereafter. They are keener in safeguarding the Government they campaigned for, to keep Rajapaksa out.

Even on such sectarian and opportunistic politics, Rajapaksa can only be marginalised if the larger moderate Sinhala society could be drawn away from his Sinhala chauvinism.

Pandering to it can only justify his racist politics and that seems what the Government is doing.
Driving a wedge between Rajapaksa politics and the Sinhala moderates needs that open dialogue Rev. Fr. Michael Lapsley explained.

"It is encouraging when the nation is talking about transitional justice, healing and reconciliation. That is good. The danger is that they become slogans. It is important that society talks about it. We cannot turn the page of history without reading it. If we want to live in peace, we have to accept the damages done to each other."

We therefore need a "North-South" dialogue. Not carnivals and events with slogans that are funded projects not having anything to do with the people in the South.