---
There is no other country in the world where 'MAN'S INHUMANITY TO MAN' is more explicit, more brazenly displayed than in this BUDDHIST COUNTRY of ours!!! The first HOAX is the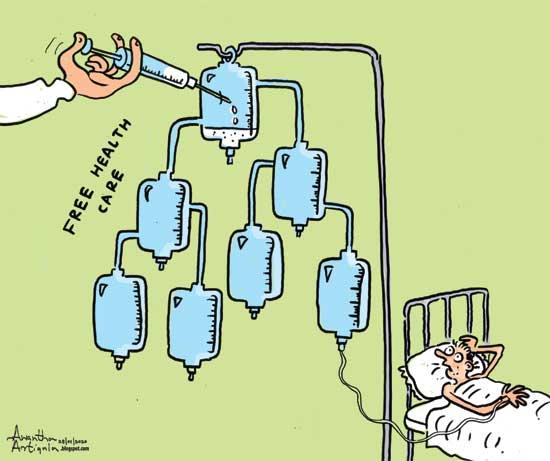 Government promising FREE MEDICINE, FREE HOSPITALIZATION to its citizens. If that were true, this land would be a paradise indeed. You are admitted FREE, unlike in the schools, but God help you once you get in.
It is not the Doctors but the Nurses and Attendants you have to beware of!!! Apparently, according to their regulations, a patient who is very ill is allowed to keep someone to look after them, but that person has to stay where they are told to stay, not near their patient!!!
When they check on the patient from time to time, they find to their horror that the patient has either vomited or passed urine or, in some cases, is even unconscious without anyone's knowledge. WHY? WHY, because the care giver is not anywhere near the patient and does not know what has happened!!!
BUT WAIT! There is an alternative, for sure, if you pay Rs. 1,500/- a day you can get an Attendant from the hospital, an Attendant who is never around but appears mysteriously during Visiting Hours Only to see how much money they can scrounge and also to get a share of whatever fruits or other items that have been brought for the patient. Most of the time, whatever has been brought is stolen and either sold or taken to their homes.!!! A glaring example of man's inhumanity to man! Can a poor patient who is admitted to the General Hospital out of sheer necessity because they can't afford to get into any other hospital, can they possibly pay 1,500/- a day for a Special Attendant???
IN THE NAME OF ALL THAT IS HOLY, WHO CHECKS ALL THIS INHUMAN BEHAVIOUR? ARE ANY OF THE AUTHORITIES AWARE OR ARE THEY PART AND PARCEL OF IT? Don't these VULTURES REALIZE THAT SITUATIONS COULD BE REVERSED IN NO TIME, THAT THEY COULD WELL BE THE PATIENT WHO NEEDS CARE AND THEY WILL HAVE NO ONE TO GIVE IT TO THEM?
That is not the only injustice meted out – the other horror is when it comes to MEDICINE!!! Medicine is prescribed but most often the unsuspecting patients are told that the medicine is not available and they have to get it from outside.
THE TRUTH IS THAT THE MEDICINE AT THE HOSPITAL IS SOLD AND THE POOR PATIENTS HAVE TO PAY AN ARM AND A LEG FOR SOMETHING THAT THEY SHOULD GET FREE!!! WHO LOOKS INTO ALL THIS - WHO CARES ABOUT THE WORRIES AND AGONIES OF THE POOR PATIENTS??? DOES ANYONE CARE???
CANCER HOSPITAL!
If you think the above is bad, wait till you hear this. IT IS TRULY HORRENDOUS!!! Having Cancer in itself is horrendous the most dreaded disease, but these inhuman vultures carry on as though they or their people are never going to be struck by Cancer or any other terrible disease. After a patient has been operated his or she is asked to come back to the Clinic twice a month to check on the progress. The Sri Lankan vultures have found a way of cashing in on this also. When you go to the Cancer Hospital Clinic you have to wait your turn to see the Doctor and the wait is endless, BUT if you place Rs, 200/- in the Record Keeper's filthy hand, your file miraculously appears at the top of the endless pile of files.
Here again I ask, what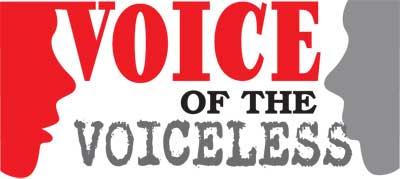 are the Authorities doing about this treachery??? The problem of Medicine remains the same here as well, irrespective of the fact that these poor patients have a life threatening illness and desperately need the medicine prescribed; they are unable to get it!!!
More often than not they are told the medicine is not available. Amazingly though the medicine IS available at the Pharmacy next to the Cancer Hospital!!!
A woman who is poor, desperately poor, whose husband cannot even help himself, went to the Cancer Hospital a couple of weeks ago for her routine check up and was prescribed some medicine, to her horror when she went to collect it she was told it was not available and had to get it outside!!! Outside, it was going to cost her Rs. 8,000/- for a few day's supply!!! Needless to say, the poor woman came away without any medicine!!! Are they also not citizens of this country and don't their votes count??? Why this absolute indifference then??? There should be a person IN CHARGE in every hospital to whom people can report their inability to obtain prescribed medication; assuming of course, that this person is above board and cannot be bought by the thugs who run around selling medicine that is meant for the hospital patients!!!
The truth is that the medicine at the hospital is sold and the poor patients have to pay an arm and a leg for something that they should get free!"
The world is still reeling after the horror of fires that first swept California and after that Australia, on a much more dangerous and frightening scale!!! To a certain extent, these countries were equipped to deal with the ravages and destruction that the fires brought!!! Having said that, there were still instances when people thought all was lost and for some unfortunate few it was – they lost their homes and some even lost their lives!!! If these horrific natural disasters could occur in developed countries such as these, which in some instances, went totally out of control; the vitally important question is are we prepared to handle if something like this were to occur here.!!! We seem to be constantly striving to build more and more!!!
There seems to be no end to the high rises coming up both in Colombo and even out of Colombo!!! The taller the better, but what of safety precautions??? Has the risk of fire hazards been thoroughly looked into, inspected and passed with absolute certainty??? What provision has the Government made in case of such an eventuality!!! True the Forces will be the first to be called out but in the natural order of priorities, is our Fire Brigade sufficiently equipped and trained to deal with such eventualities??? The most sensible option is for all schools, places of worship, offices, shopping malls in particular, not forgetting every high rise building, to be equipped with Fire Extinguishers and more importantly, the people themselves should be trained to use this equipment instead of going into panic stations!!! Installing Fire Fighting Equipment and teaching people how to use them should be mandatory in every instance and in every place!!!
SOME IMPORTANT ADVICE TO BE READ AND FOLLOWED:
Approximately one-half of home fire deaths occur in homes without smoke alarms.
Alcohol use contributes to an estimated 40% of residential fires.
Most victims of fires die of smoke or toxic gases and not from burns.
Cooking is the primary cause of home fires.
Smoking is the leading cause of fire-related deaths.
Here's another fact: Despite a fire alarm's piercing sound, children, teenagers -- even some adults -- can sleep through it. For this reason, it's important to teach everyone in your home how to escape a late-night fire. This checklist can help you spot fire hazards in your home. It will also help you prepare your family to quickly escape a fire: Smoke Detectors.
Put smoke alarms/detectors in strategic locations in your home, such as the kitchen, near bedrooms, and near fireplaces or stoves. Install at least one smoke alarm on every floor of your home, including the basement.
For people with hearing impairments, special smoke alarms with strobes and/or vibration are available. You can buy these online and through local fire equipment distributors.
Install new smoke alarms when they are 10 years old or older (sooner if one is damaged or not working).