---
Maharashtra CM hails new chapter for Indo-Lanka trade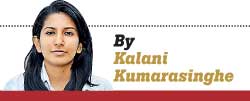 Hyderabad: Chief Minister of Maharashtra Devendra Fadnavis sought to emphasize a positive future for Indo-Lanka ties, adding that trade between the neighbours must be encouraged. The Chief Minister expressed these views during a meeting with a group of 17 visiting Sri Lankan journalists on the sidelines of the 16th Indian School of Business Leadership Summit in Hyderabad.
---
Implementing new processes and procedures in challenging environment, severely lacking in SL picture
SL and India have long standing relationship; surpassing political frontiers
Maharashtra has achieved its preliminary goal – State CM
SL needs to learn many lessons from Maharashtra
---
Eminent leaders of varied expertise across business, politics, technology, academia and entertainment participated in the annual leadership gathering, organised by the school. Speaking on governance earlier at the event, Fadnavis spoke of how politics in India concentrated on performance and competitive leadership, which has led to its creation of globally revered and respected leaders. He also noted the various challenges his government faced when implementing new processes and procedures; An avenue, which was severely lacking in the Sri Lankan picture, as observed by the visiting group of Sri Lankan journalists.
During the interaction with journalists, Chief Minister Fadnavis spoke confidently of a new chapter of economic ties between India and Sri Lanka.
"Sri Lanka and India have a long standing relationship which surpasses political boundaries. Our interaction gives the opportunity to know each other more and bring us closer in strengthening our ties. I see a very bright future for India - Sri Lanka relationships," he said.
Chief Minister Fadnavis also commended Sri Lanka's progress through numerous challenges. "There have been several questions raised about Sri Lanka, as to the way they have progressed, the way they are developing, and also the way they have managed multiple crises, I believe the progress has been very commendable."
Responding to a question on how the new tax regime in India will benefit the Indo-Sri
Lanka Free Trade Agreement, Fadnavis admitted that he was initially worried of losing revenue to other states. "Maharashtra is a manufacturing state and the Goods and Services Tax (GST) regime is a consumption based tax. This is not something we are acquainted with as other states. So we were a bit worried." However the Chief Minister noted that Maharashtra has achieved its preliminary goals.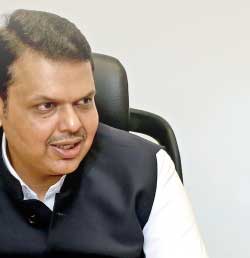 "Looking at the experience of the first two months, we have crossed all targets. If the trend continues, we won't require the compensation from the government and within the first year we will be able to complete our targets," he said. The Chief Minister also said 250,000 traders had registered under GST during last two months against 70,000 who had registered under the VAT system.
Elaborating on the positive aspects of the new tax system Fadnavis said a level playing field has been provided for persons to engage in ethical business. "The GST regime has also created a robust IT platform. Although initially people were quite scared of the processes, this platform creates a record for itself," he said noting that it has now been made absolutely impossible to evade tax within this regime. "It drove people to a level playing field to do ethical business," Fadnavis added.
"There was no great price hike as was predicted. In fact, from about 36 commodities, the prices of 16 commodities have gone down. I think we are adjusting well although the first 6 months would remain critical," he added.
Responding to a question raised by Indian journalists, Fadnavis said they had taken several initiatives to improve Ease of Doing Business in Mumbai adding that he was confident this change would significantly improve the country's World Bank ranking. He also elaborated on his requests to Centre's Department of Industrial Policy and Promotion to differentiate between large states and smaller states in terms of their rankings.
Prior to the implementation of the GST tax, the Mumbai High Court had reserved its order on a plea seeking implementation of the GST be deferred. Public Interest litigation was heard in the Mumbai high court, challenging the union government's decision to implement the GST, a "major tax reforms in the middle of the financial year". The petitioner urged the court to direct the government to defer the implementation till the beginning of the next financial year.
Asked if there would be any benefits in terms of the current Indo-Lanka FTA, given such a background, the Chief Minister of Maharashtra said it would be beneficial for both parties to encourage bilateral trade.
"I think it is better that we do more business. Ultimately South-South trade is the best option for us. We are strong neighbours and I think it's not just beneficial for India or Maharashtra but also for others to start trading with us. Because of new processes and capacities we are creating, the lengthy time has been cut down, and that too adds to productivity and profitability," Fadnavis said.
Similar to Sri Lanka, Maharashtra had also been dealt with natural hazards which the state had been struggling to make amends with. Speaking on how the state has been dealing with such challenges Fadnavis said they were implementing a system to pump out rain water into the sea of which 60% of the work was completed. He explained that the city of Mumbai was facing numerous issues following both torrential rains and high tides last August.
Maharashtra being a state the size of our island nation, the manner in which it has dealt with issues such as natural disasters and an agriculture dependent population, under Chief Minister Fadnavis is certainly exemplary. Its handling of vulnerable situations has propelled the state's Chief Minister as a ground worker changing the state's political contours for the better. In Sri Lanka's vision to become a hub of industrial and technological revolution, lessons to be learned from the state of Maharashtra are many.