---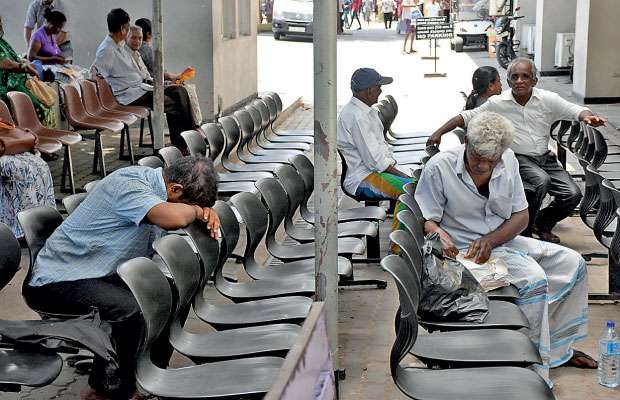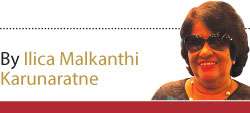 The GMOA is at it again, making thousands of the poor and under privileged , who are unable to afford private medical care suffer. The GMOA demands are ridiculous , when one thinks of other categories in Government service. Having enjoyed the benefits of a free education and taken the Hippocratic oath which they have conveniently forgotten, they dance to tunes set by defeated politicians who find it difficult to cope with life devoid of the perks, privileges and grandeur they basked in, while in power. The GMOA now dare to call other respected doctors who think of the nation and the poor, traitors and stooges. Everyone with an IQ over zero knows who the stooges are and of whom!! It's high time that civil society plays their part in protests against doctors and other strikers. Respected doctors of yesteryear, must be revolting in their graves at the behaviour of these so called doctors who don't even deserve to be called doctors.
The former President who conveniently forgets his past , perhaps he suffers from selective amnesia says the government shouldn't interfere in the work of commissions and corporations. We all know about interference even with the judiciary which is now completely independent and was one of the main causes of bad governance. Others incapable of disciplining their own children and keeping them from breaking the law,even causing the death of an innocent boy, are shouting against the UNP leadership. Everything begins at home, they should begin with their own children before pointing fingers at others.
Among achievements of this government are the handing over of over 180 development projects to the public in Polonnaruwa at a cost of Rs 6000 million , not a single one was named after The President or the Prime Minister. A tourist-friendly Tuk-Tuk service was launched by the Prime Minister with over 750 Tuk-Tuk drivers trained across the country. 150 of them received ID's and certificates.The Central Bank Governor has announced that Sri Lanka's foreign reserves will rise to about USD 9 Billion by the end of this year, an amount that could cover the country's import bill for 5 months.The much anticipated Colombo Light Rail Transit project is all set to proceed.Construction is scheduled to commence in 2020 at a cost of USD 1.7 billion which is funded by Japanese government loans, repayable over 40 years at 0.1% interest,with a 12 year initial grace period.
There should be quicker response to correct wrong information like the recent one about MP's salaries being increased
The Ministry of Housing and Construction has constructed 101 model villages under the Uda Gammana programme. The 101st model village in Mullaitivu with 30 houses was handed over recently. A 20 acre multimodel transport hub will be set up in Pettah by the Ministry of Megapolis and Western Development. This transport hub will include trains, buses,monorails and an elevated highway. Land has been returned to its rightful owners in the North.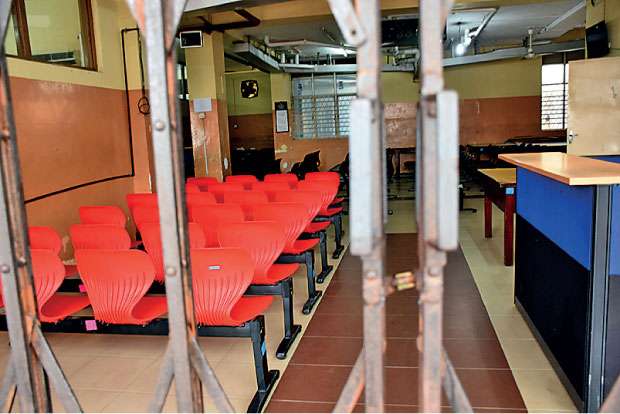 The prices of medicines have been reduced, salaries increased and insurance given for schoolchildren. Last week, a community centre was opened by the Prime Minister in Modera, a joint project financed by the Ministry of Finance and the Colombo Municipality, it comprises of four floors, a day care centre for differently abled children, a day care centre for Elders, space where children can do their homework in peace and quiet, a gym and a roof garden. This is a real boon for people in this area and the Municipality plans to open 25 such centres soon. These facilities were non existent all these years. The Tourist Board in a joint project with the Municipality holds regular workshops for training in the hospitality sector, with training and a promise of employment for successful candidates.
This government hasn't exactly been asleep or aloof to the woes of the people, as some critics which surprisingly include some UNP MP's who jumped over only just before the Presidential election, who find fault and are only interested in furthering their own personal ambitions continue to do.. But of course there is much more to be done. Firstly, the corrupt of the past regime and even those in this must be punished. Look at Britain where the standards are still higher in many respects than elsewhere. Ian Paisley was given the boot but over here the corrupt continue to stay put,singing a theme song of 'I don't know, I can remember.' The pace of action is far too slow here in this respect and some others too. While many UNPers who worked hard to gain victory, have not been helped there are allegations about some holding two posts as Chairmen.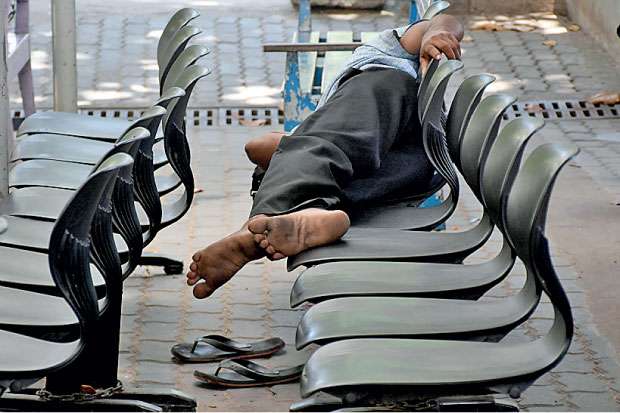 This is unfair and should be remedied as soon as possible. There should be more discipline. Ministers and MP's should be told that they cannot criticise the government, party or leadership in public. If they do so, they should resign. There must be control of their trips abroad. There should be quicker response to correct wrong information like the recent one about MP's salaries being increased which was untrue and furthermore was a proposal made and passed during the tenure of the past regime.Fast action is required in all spheres mentioned otherwise we will only return to the days of white vans,wild extravagance,corruption , dictatorship and the waste of public funds to enhance personal glory. There should be monitoring of MP's visiting their electorates. There are many who spend their time partying in Colombo or on trips abroad and then have the audacity to blame the Leader when they lose elections..
MP's and Ministers should follow the example of the Prime Minister in his dedication and commitment to hard work and refraining from slandering those who slander him. That is a mark of greatness which few other politicians in this country possess. There are among them some with outsize ego's who enjoy being used by the electronic circus of TV. Dynasties have no part in politics today. The new generation doesn't know or wish to know about the great statesman of the past. Riding piggy back on these names will reap no dividends politically. While reading interviews and statements by some politicians, I am reminded of a Churchillian saying on verbosity. ' Its sheer laziness not compressing thought into a reasonable space.'