---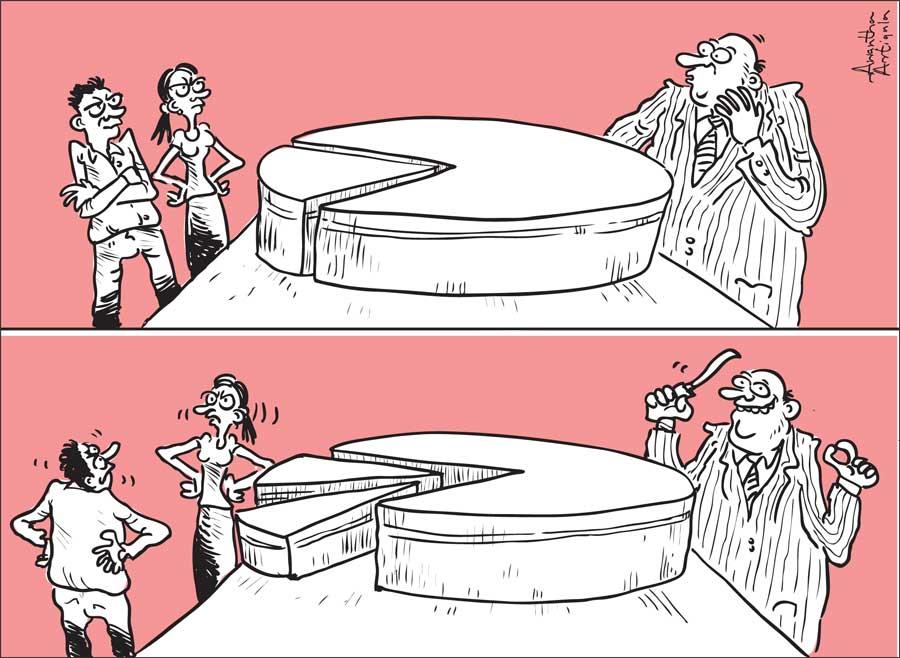 The intensity of a greedy person extends to an obsession, an uncontrollable longing or desire to possess what another has
How many more billionaires will we help to create at the cost of precious human lives of our workers?
They possess an intense desire, a craving to get rich at any cost
Greed is an uncontrollable unconscionable longing, urge as it were, to possess or even acquire material gain, wealth, possessions, power, clothing, food, even social status, and envy goes one step further because it is an unmitigated urge to possess what others have. The intensity of a greedy person extends to an obsession, an uncontrollable longing or desire to possess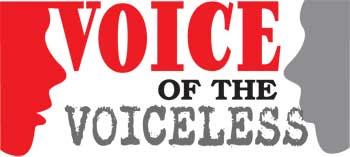 what another has; it is one of the most deadly sins, according to the Bible. It results in covetousness and is extremely difficult to define in terms of where it stops because it is governed by great obsession for the possessions of others.

What lies behind this obsession is that they care too much about the acquisition of what another has. As portrayed in the movie 'GREED' and I quote from BUSINESS TODAY "It is an exploitation of the Apparel Industry." BUSINESS TODAY also says that "GREED is a satire written and directed by Michael Winterbottom with Steve Coogan playing the lead of apparel billionaire Sir Richard McCreadie, Sri Lanka is featured as one of the destinations that manufacture garments for Sir Richard McCreadie's empire. GREED criticizes the inequality in the apparel industry and showcases this by drawing on the disparities between
the two worlds."

These billionaires who are bosses of multinational companies, target poor countries like Sri Lanka and, as stated in BUSINESS TODAY, they make it to the top by bullying, being manipulative and unethical. Their garment factories in Sri Lanka are known as 'sweat shops' where most of the workers are women who work there for a pittance, for lack of a better alternative, to educate their children and more importantly, to put food on the table. The greed of these billionaires is so compulsive that it does not permit them to look beyond their luxury yachts in Greek islands to spare a thought about the stark reality of their workers. Exploitation is the name of the game and it is actually our politicians who should be asked to answer for permitting these multinational companies to exploit our workers. The inequality between the two worlds is appalling and should not be permitted to happen where the rich get richer on the blood sweat and tears of our poor workers. People like these billionaires have no empathy for the poor man; empathy is not part of their repertoire because they possess an intense desire, a craving to get rich at any cost.



It is said that greed can turn people into very hateful, spiteful mean spirited human beings who are actually incapable of thinking or acting like human beings. They are so totally absorbed and concerned about whatever it is they are in the process of collecting that they have no time to even consider anyone else in their lives, families, children or friends.
Greed is not just attributed to people, it can also be applied to institutions like banks, finance companies and others who give loans knowing full well that the person or persons requesting the loan cannot repay and they then make money on foreclosures. When you look at this from a humane point of view, it is so mean and unsettling but these incidents do happen and people who are desperately in need, borrow money from banks, finance companies and even privately, in the full knowledge that they will forfeit all they have if they cannot pay. So we are constrained to ask, is it better to live in want or to eventually sacrifice all you have for the sake of a temporary reprieve?
According to Glenn Kenny of The New York Times, "GREED also features cogent explanations of debt restructuring: the way banks throw dumpsters full of cash to the rich 'entrepreneurs' while never offering so much as a rope ladder of credit to the poor who work for these characters. The final sequence detailing income inequality and sweatshop exploitation in the fashion industry is a powerful kick in the teeth." I couldn't have said
it more explicitly!
According to BUSINESS TODAY and I quote "The movie shows that to meet tight deadlines and also the demands in terms of low cost by the buyers entail difficult working conditions and a sub-standard living environment. The movie narrates the story from the 1980s to the present day and shows that though the lives of the owners of the high fashion street labels have improved considerably making them billionaires, the lives of the workers/employees have not changed. In Vanity Fair, March 5, 2020, Michael Winterbottom further explains, "We try to harness together a billionaire on his yacht in Monaco not paying taxes, and women workers working very hard days for four quid a day." "They seem like two totally separate worlds, but they are genuinely connected." "Its tens of millions of women on one side and it's one or two billionaires on the other side." This is the
stark cruel reality!

The burning question is, when and where will all this greed end and how many financial disasters will it take before we accept that too many people have died? How many more billionaires will we help to create at the cost of precious human lives of our workers? Isn't it time the Government stepped in, the Government that is doing so much to relieve the burdens of the people and bring in legislation to mitigate the burden on our garment workers? Would they make it possible for these poor workers to not just dream but actually experience a glorious sunset in their lives???
THE VOICE