---
By Kamanthi Wickramasinghe
Women's representation at decision making level has remained at a bare minimum when compared to that of men. Topics of gender inequality, domestic violence and other issues relating to ill-treatment towards women have raised concerns globally. Taking these into consideration the Second World Conference on Women's Studies was organised last week with the prime objectives of serving and benefitting women and women's organizations that provide service, research and support to women's empowerment worldwide.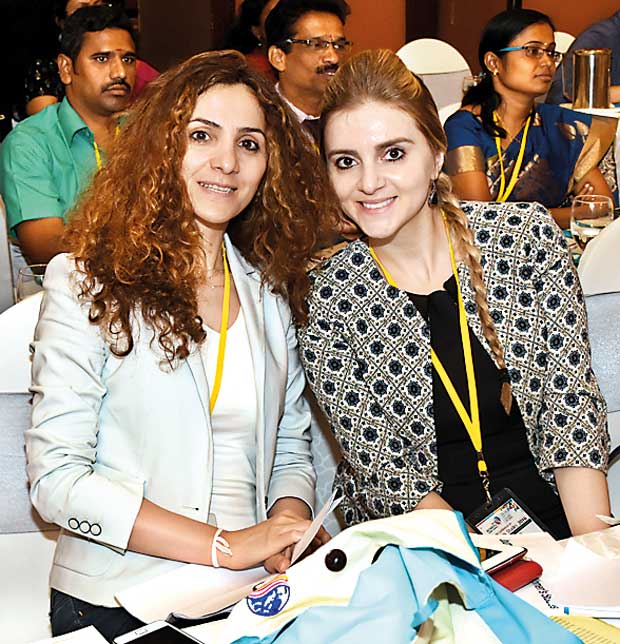 The conference was organised by the International Institute of Knowledge Management (TIIKM) Sri Lanka based upon the theme of 'Empowering Future Generations of Women and Girls – Empowering Humanity'. Topics such as Women and Girls' Health, Religion and Women's Rights, Feminization of Poverty, Women's Artistic Expression, Violence against Women and Girls, Women and Media in Global Perspective and Women's Leadership in Law Enforcement were broadly discussed. The conference was graced by the presence of several local and foreign resource persons as keynote speakers and session chairs, who shared their knowledge, experience and perceptions with the global network of participants present at the conference.
Among the speakers were Champika Liyanarachchi, Consultant Editor of Daily Mirror, Dr. Sepali Kottegoda, Executive Director of Women and Media Collective and Professor Diana J. Fox, Department of Anthropology, Bridgewater State University, USA. Some of the guest speakers included Ms. Sarah Iqbal, Programme Coordinator, Women, Business and Law, World Bank Group and Mohammed Ilyas Khan, Specialist in Public Health/MCH.

Gender equality needs to be established: Prof. Diana Fox

Speaking at the forum, Prof. Diana elaborated on workplace gender discrimination and how women should be treated otherwise. "Women are seeking a balance in life. Today there are many opportunities for people to access resources. But in terms of gender equality where do we stand? In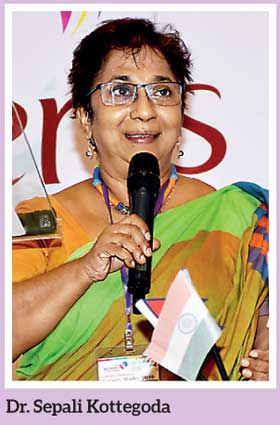 countries such as Indonesia we see that women are having substantial power. A vast majority of societies are highly stratified not in terms of gender but also in religion, knowledge and other aspects as well. Every two minutes a mother dies due to complications at birth. We come across issues such as sexual molestation, child trafficking and child marriage which are harmful cultural practices. Rape is now considered as a form of torture and it is an international crime. In the path forward there is an enormous contribution of women's studies and hopefully we will be able to recognize women in more platforms and ensure that gender equality is established."

We need to establish women's empowerment: Dr. Sepali Kottegoda

Dr. Sepali Kottegoda emphasized more on how women's rights should be integrated in society. "If we take a look at the Beijing Conference, over the past decade, the Commission has systematically reviewed progress in the implementation of the twelve critical areas of concern identified in the Beijing Platform for Action at its annual sessions, and has adopted action-oriented recommendations, in the form of agreed conclusions, to facilitate increased implementation at all levels. When we look at current dynamics, there is a notable shift in the focus. We need to promote equality, treat all women equally at the workplace and improve professional development for women. Women should become economically empowered. The government should set up ministries to specifically look in to women's issues. There is a common belief that women shouldn't be in the political arena due to violence. Women's participation in the labour force still remains at a 36% whereas that of men, it is at a 76% and keeps increasing. These numbers need to change. We still have some boundaries to be pushed in order to establish women's empowerment."
Pics by Kushan Pathiraja