---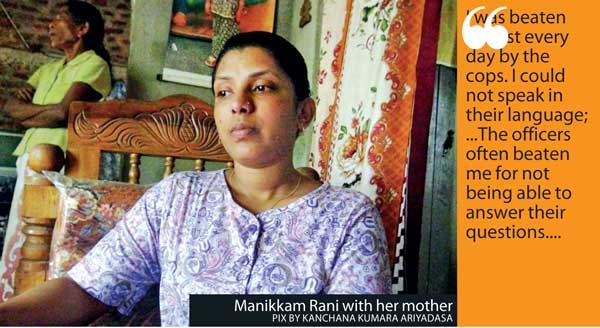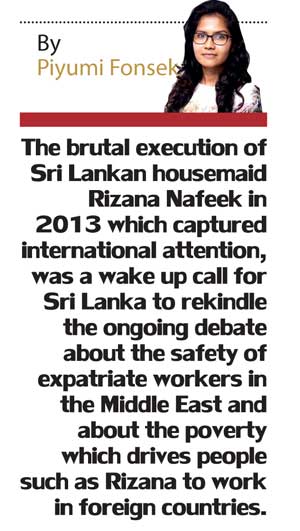 Afterwards, instead of taking necessary steps to improve conditions for foreign employment or to stop sending workers to Gulf countries, relevant authorities have increased the promotional activities and expanded agreements with more countries encouraging Sri Lankan women to seek foreign employment. Despite the growing alarm at the Gulf countries' treatment of their foreign workforce with blatant violations of their rights, the number of Sri Lankan women who seek housemaid jobs is hardly decreasing.

In the case of under-aged Rizana, she was accused of killing an infant while in her care in Saudi Arabia, a charge which she denied. But Saudi prosecutors chose to practise Sharia (Islamic law) and she was unable to prove her innocence as she had inadequate legal representation and there were no translators available when she was tried at courts.
Meanwhile, efforts by the Foreign Affairs Ministry Sri Lanka and Sri Lanka Foreign Employment Bureau (SLFEB) could save a 45-year-old Sri Lankan woman who had earlier been sentenced to death by stoning for adultery in Saudi Arabia in December 2015 after the government's intervention pleading sympathetic consideration.
Another incident similar to Rizana Nafeek's was reported recently. Refocussing the spotlight on issues pertaining to Sri Lankan maids, a 29-year-old housemaid Manikkam Rani was also on death row on charges of allegedly killing a nine-month infant in her care in Al Qurayyat, Saudi Arabia.

After unwavering efforts made by the Sri Lankan Embassy and SLFEB, under the direction of Foreign Employment Minister Thalatha Athukorala, Rani was able to escape from the death sentence and on November 16, 2016 she returned to the country. In an exclusive interview with the , she shared her tragedy with us.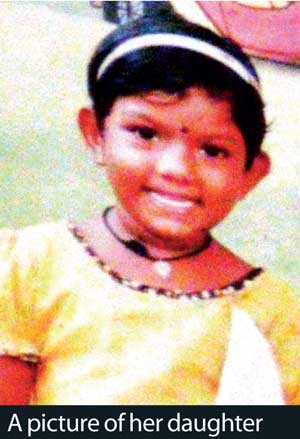 Rani, a single mother of a 10-year-old daughter from Galewela, Kolongola arrived in Saudi Arabia in 2014, hoping to earn enough money as a domestic aide to give her poor family a better life. She was ordered to look after six children aged between nine months and seven years, on top of her routine responsibilities such as cooking, washing clothes and cleaning her employer's villa. Every day she used to wake up the earliest and started her duties.
During the first two weeks with her employer, she was not treated well. She was not given food for days which finally led her to flee with hopes of finding a better place through Sri Lankan Embassy in Saudi Arabia. But her hopes were dashed and she was again taken to the same house where she was working by a group of police officers in a police jeep following a complaint made by her employer.
After returning to the same place, she was severely have beaten by the employer's wife for leaving the villa without notice. She said that she had to bear all the pain in order to give her little daughter a better future. So, she started her work even better than before.

Unlike Rizana, being a mother of a 10-year-old, she had experience in caring for infants.
On November 15, 2014, as usual she bottle-fed the infants, including the 9-month-old baby and later she went to the kitchen and started preparing breakfast. According to Rani, the mother of six (employer's spouse) wakes up around 11.00 am every morning. On that particular day, she woke up early in the morning and checked on her children. Seconds after she arrived, she began shouting in panic that the 9-month-old infant was seen fallen unconscious with the soother in the mouth.

After having admitted to a hospital, the infant was pronounced dead. It was said that the baby had chocked on the soother. The family accused Rani of smothering the baby.
"On the same night, our madam questioned me whether I murdered the baby. I repeatedly denied the allegation. I said I knew how to look after infants. I can never even imagine murdering a child because I am too a mother. She did not trust what I said. I was kept in a locked room until the dawn of the following day and was handed over to the police, accusing me of murdering the infant," Rani said. At the same time, a lawsuit was filed against her on charges of allegedly killing the baby. The plaintiffs had informed the courts that they demanded capital punishment for Rani after serving a ten-year jail term.Following several trials, she was sentenced to death by beheading on charges of causing the baby's death of choking due to total negligence. It was a known fact that when foreign workers were accused of such cases in the Kingdom, access to lawyers and legal advice were almost denied. When innocent and mostly uneducated workers who were unable to communicate in Arabic were victims in such cases, as a result of this, they were normally unable to take adequate measures to prove their innocence.
Fortunately for Rani, she had an opportunity to meet a fellow Sri Lankan woman who was working at a hospital in Saudi Arabia when she was brought there for a medical check-up, as part of judicial procedure.
She had told the latter the whole story and requested her to inform her family. It was she who alerted the Sri Lankan authorities. While expressing her whole-hearted gratitude to all who strived to save her life, she said she would have definitely been killed unless the SL authorities acted effectively by taking appropriate legal measures to appeal her case. In Rani's case, after SL authorities submitted continual appeals, the capital punishment given to her was commuted by the Saudi Arabian government to a two-year imprisonment.

While serving the sentence in prison, she underwent a horrible physical and mental trauma. "I was beaten almost every day by the cops. I could not speak in their language neither could understand what they were saying. The police officers often insulted me and beaten me for not being able to answer their questions in Arabic. Not only that, some police officers, including female officers spat at me every time they went past me," she sobbed.
She said she had heard days before leaving Saudi Arabia that her employer had lost both his legs in a crash.
Rani took wings to Saudi Arabia via a SLFEB-registered agency, had to spend bitter days in jail for a crime she apparently did not commit and had to return empty handed.
Each year, over 100,000 housemaids are recruited to be sent to the Gulf States upon approval from the Bureau. According to statistics, wage remittances by overseas labourers is a massive revenue earner for Sri Lanka, while Saudi Arabia remains the single largest employment provider.

Quite often, foreign housemaids who work in the Gulf countries, especially in Saudi Arabia, are subjected to sexual harassment, physical torture, wage confiscation and overworking for long hours. More than 600 SL female/male migrant workers, who had left the country in search of greener pastures abroad are languishing in jails in several countries for various offences, with 496 Lankans in prison in Saudi Arabia alone! According to SLFEB statistics.

Ten other SL migrant workers have been sentenced to death; five in Dubai, two each in Saudi Arabia and Abu Dhabi and one in Lebanon. They have been accused of murder, adultery, drug trafficking and over-staying their visas. The number of imprisoned Lankans reported from the Gulf include Saudi Arabia (496), Kuwait (48), Qatar (30), Dubai (17), Jordan (12), Lebanon (7), Bahrain (5), Abu Dhabi (3), Oman (3) and Israel (1).
According to reports, 11 other Lankans are in prisons in Malaysia (4), South Korea (3) and in the Maldives (4).

Nevertheless, the government seems to be smugly concentrating on the foreign earnings sent by Sri Lankan domestic aides without paying attention to proper procedures to train them prior to their departure, monitor their work, ensure job security and personal safety and mediate in issues faced by them. Therefore, SL, which is still in the 'developing country' category, poses a strong doubt whether it would stop sending domestic aides to the Gulf. However, a fullstop could be put to the long-standing foreign employment crisis involved with domestic aides, if the government considers formulating a firm national policy on foreign employment. Until then, thousands of Sri Lankans, mainly women, would continue seeking employment abroad and there could be more victims.