---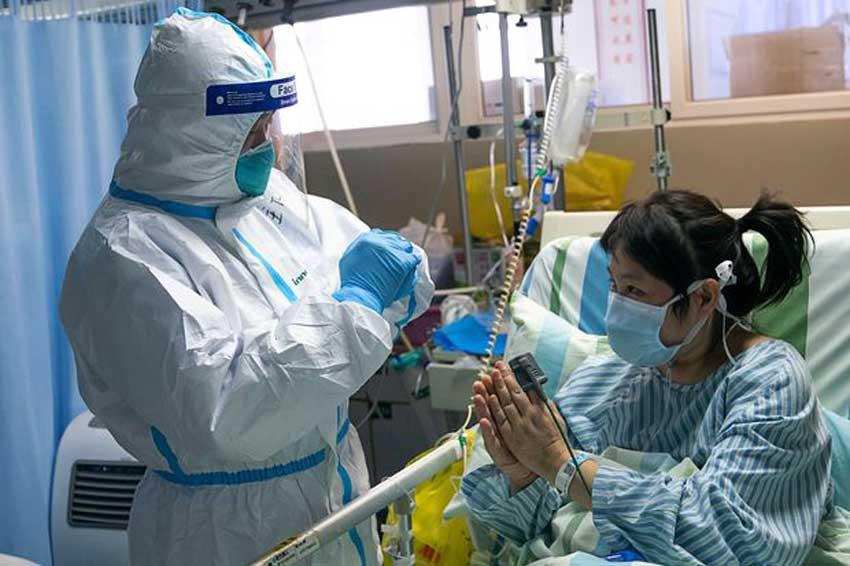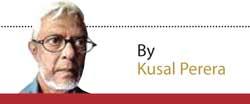 One of the best explanations on COVID-19 I heard was by Dr. Sumedha Jayasena, a Sri Lankan bio-technologist resident in California. His explanation was scientific and covered all aspects of the virus. He explained what 'flattening the curve' actually meant. The 'curve' is a graph that explains the pattern of the virus spread, and has three phases – the containment, expansion and the declining or clearance phase. The containment phase is where an affected person catalyses the virus spread. In this phase, a slow spread shows in a gradually rising graph. During this period, the virus can be controlled to keep the graph 'flat.' If this is not achieved, the next phase (expansion) is when the spread of the virus reaches a peak with speed. Then comes the declining or clearance phase. Sadly, his assessment was that Sri Lanka had gone beyond the containment phase and was reaching the expansion phase (listen from 34.22 to 34.58mns -https://youtu.be/axStgDZYZ5Y).
This implies we have missed out in containing the virus spread. He doesn't blame any country for steps taken so far. Every country, he says, has its own identity, like specific cultural habits, political establishments, systems and social structures, religions and social attitudes. That 'identity' decides how a country responds to COVID-19. No doubt, some countries have adopted good preventive measures. But the best can only be evaluated in post-COVID-19 research analyses, Dr. Jayasena says.
In that context, we must be extra cautious with over 100 positive cases reported by March 24. It also means the 'total lockdown' of the country, which the President was initially not willing to accept, but the Government Medical Officers' Association (GMOA) and the Colombo middle-class demanded, has failed to contain the spread of COVID-19. The islandwide curfew declared on March 20 (Friday evening) saw a massive weekend exodus from Colombo. These were mostly local migrant workers residing in Colombo for employment who were living by the day in the informal sector.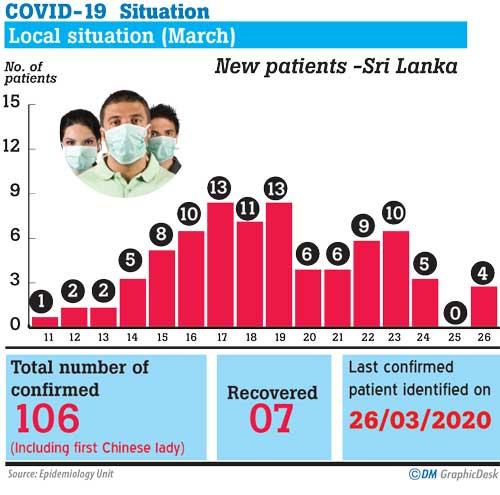 Since the first Sri Lankan reported COVID-19 positive on March 11, these rural youths faced a severe income drop and were unable to continue living in Colombo. The countrywide curfew virtually threw them out of Colombo while the urban middle-class went on a panic buying spree. Three days of continuous curfew with a total breakdown of supplies, when lifted initially for six hours, led to a second round of panic buying in shops with depleted stocks. The voiceless lower social segments, both urban and rural, were left marginalised in their search for basic needs. The curfew had to be extended by two hours. The curve would not flatten in such uncertain and conflicting situations.
Flattening the curve needs a local, ground-level monitoring system to be set up urgently and effectively. Sri Lanka had that capacity. That is until Medical Officer of Health (MOH) offices and preventive healthcare at community level were replaced by curative health, which depended heavily on hospitals, medical doctors and pharmaceutical drugs. It must be stressed that since the 1930s when then Ceylon was plagued by malaria, it was the community-based preventive healthcare system that eradicated epidemics like smallpox, measles, filaria and poliomyelitis. Preventive measures were not implemented through curative healthcare interventions from medical doctors and hospitals. It was community-based preventive healthcare that carried out extremely successful immunisation and vaccination campaigns islandwide till the late 1960s, lifting Ceylon to first-world health standards. Sri Lanka's immunisation and vaccination campaigns are still noted as very successful public health campaigns in Asia by the World Health Organisation (WHO).
We stopped giving due importance to preventive community healthcare ever since we switched to an urban-centred free market economy. Pharmaceuticals came to dominate the health of citizens, turning them into 'consumers,' and giving medical doctors undue importance within the healthcare system. The nation's health was assessed by 'patients, per bed, per doctor.' That left out preventive community healthcare, and MOH offices and trained field officers were sidelined and neglected. This fatal mistake over decades was made evident with the ensuing dengue outbreaks.
On July 19, 2017, the WHO stated: "From January 1 to July 7, 2017, the Epidemiology Unit of the Sri Lankan Ministry of Health (MoH) reported 80,732 dengue fever cases including 215 deaths. This is 4.3 fold higher than the average number of cases for the same period between 2010 and 2016, and the monthly number of cases exceeds the mean plus three standard deviations for each of the past six months. Based on sentinel site surveillance for the past seven years, the expected peak months from May to July coincide with the south-western monsoon which commences in late April." To date, this has not ended. The Epidemiology Unit in an update on March 20 this year stated: "A total of 51,659 suspected dengue cases for the year 2018 and 17,868 suspected dengue cases were reported to the Epidemiology Unit from all over the island from January 2020 up to now." That is close to 18,000 suspected dengue cases within just two months.
The continuous dengue epidemic is also linked to the neglect of the preventive community healthcare network at MOH level. We are now into COVID-19 and have almost forgotten that dengue, with 90 confirmed deaths in 2019, is around the corner. This urgently demands the need for local preventive healthcare centres that can effectively handle COVID-19 within the community. Even in this late hour, it's best to bring MoH offices back as the most important preventive local healthcare centres to 'flatten the curve.' We must lift MoH offices as authoritative local centres with all resources and facilities. Field staff in MOH offices are trained community healthcare personnel with experience. Family Health Service Officers (FHSO - earlier known as Mid-wives), trained at Nurses' Training Schools in all aspects of maternal and childcare, are familiar with families in their respective divisions. So are Public Health Inspectors (PHI) with a Public Health Inspectors' Diploma Course from the National Institute of Health Sciences (NIHS). They are expected to visit self-quarantined persons, whenever Colombo informs the area MOH office. They should not be restricted to such peripheral work when they can effectively be used for monitoring and awareness work in their own local areas. They also have the Grama Seva Niladhari (GSN) with limited but delegated police powers, for assistance.
There are around 350 MOH divisions in the island, all headed by an officer who could be tasked with initial screening of suspected COVID-19 cases. Over 2,700 PHIs and 4,300 FHSOs are attached to these MOH offices. It would be a waste of competent and experienced resources at this hour to allow these trained public healthcare personnel to be in the periphery, with no clearly defined responsibilities in the prevention of COVID-19.
I would therefore propose:
All MOH offices should be declared as main centres for COVID-19 prevention work in all local areas. Provide all officers attached to MOH offices a comprehensive two-day crash course on COVID-19 and its prevention, using medical faculties now on vacation, with all necessary educational and awareness material to be distributed among families. GSN should assist them at all times.
All MOH offices should have a hotline with dedicated staff for the public to get COVID-19 related information and latest local updates.
All MOH offices should have facilities for initial screening of suspected COVID-19 cases handled by the officers themselves.
All positive cases should be kept under strict self-quarantine, monitored daily by the area PHI and FHSO (households with positive cases should be instructed to have "mango" or "margosa" leaves hung at the entrance for neighbours to know there is a positive case in the house, as their grandparents did in the past when there was a patient quarantined at home with small-pox or measles).
Collection of local data and daily updates should be linked to a central database at the MoH to be programmed into the Health Promotion Bureau website to make all data and information available to the public.
n

All districts should have a COVID-19 prevention committee comprising specialist medical professionals, the area SSP, Zonal Education Directors and all Divisional Secretaries that meets weekly, chaired by the District Secretary (DS).
All MOH divisional work should be coordinated at district level by this committee through the District Health Superintendent (DHS).
Districts should have closed borders for one month initially, with inter-district travel prohibited except for employees in essential services like healthcare and banks, and for food and fuel transport, while promoting trade and commerce within the district to help local supply chains, but with preventive measures monitored at MOH level.
The DS should have the previous week's update of the district situation in their official district website every Monday.
All schools and tuition centres should remain closed and public events in the district completely prohibited, including political party organisational work, for one month initially.
The importance of the tri-forces in improving necessary infrastructure must also be stressed. They remain the most efficient public sector infrastructure developers the government can deploy at short notice, and should be kept on alert for such emergency work.
I believe this draft could be improved further by competent personnel who want the 'curve flattened' as early as possible, and it is published for that purpose.