---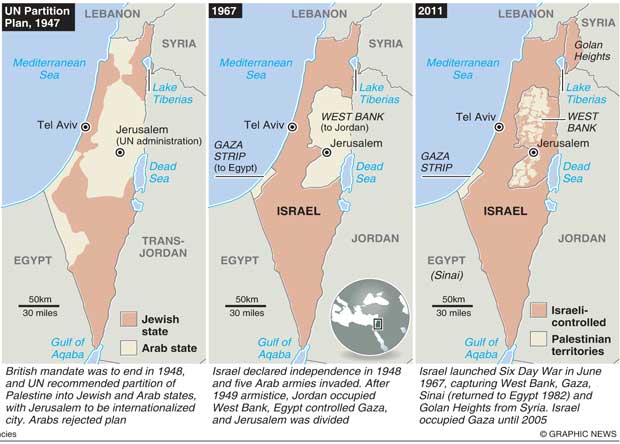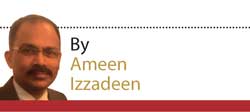 So the Barack Obama administration has at last proved it has the courage to stand up to Israel but it was too little too late. Can President Obama achieve in the 22 remaining days of his presidency what he could not achieve in the past eight years?

After paying obeisance, probably under compulsion, to Israel throughout his two-term Presidency, Obama, last Friday, ordered the US envoy to abstain from voting on the United Nations Security Council resolution reiterating that Israeli settlements on occupied Palestinian lands were a violation of international law.

When the non-binding resolution found passage to a standing ovation and when the US Secretary of State John Kerry made an unprecedented speech censuring Israel on Wednesday, it appeared that the US had regained the moral conscience that it had lost by its surrender to Israel and its support for Israel's wrongs. But let there be no jubilation, the conscience will be lost again, come January 20.

Kerry's criticism of Israel was couched in carefully chosen damage-control words. In a 70-minute speech, televised live worldwide, but not in Israel, he laid stress on how the United States had been a submissive servant of Israel for the past seven decades and explained the circumstances under which the Obama administration was forced to let the resolution find passage without the usual US veto. Kerry outlined the Obama administration's continuous diplomatic, economic and military support for Israel. He said no US administration had done as much for Israel as the Obama administration had, citing the record $38 billion aid package and moves to absolve Israel of censure in the face of war crimes charges.

Kerry, like President Obama, is a rare politician -- rare, because he has in him peace activism. After serving in the military for four months, he came back to the country to oppose the United States' war in Vietnam and, later, George W. Bush's invasion of Iraq in 2003. Yet the man who had the courage to oppose his country's decision to go to war appeared apologetic on Wednesday when he delivered his speech.

Though he criticized Israel's settlement policies, he also praised Israel and slammed the Palestinians while underscoring Israel's security. It raised the question why the US had to go on its knees to explain to Israel why it did not veto the resolution, which was, after all, a toothless motion that had no enforcement mechanism. It was a reiteration of the long-standing US policy of advocating the creation of a Palestinian state within the 1967 borders. Kerry appeared like a subordinate reading out his show-cause note to his boss, though at times he sounded angry and found fault with the boss.

The boss -- Israel's hardline Prime Minister Benjamin Netanyahu -- was furious. Within minutes he came live on Israeli TV to denounce Kerry's speech as biased. He said he was disappointed with the speech, which he saw as "unbalanced" and "obsessively focused" on settlements. He countered Kerry's invective about Israel for being hindrance to the peace process, and claimed it was the Palestinians who botched the peace efforts.

Far from it, the Palestinians have met every condition the US and Israel had placed. They have long recognised Israel as a sovereign nation and its right to exist. Each time the Palestinians fulfilled a difficult condition, the Netanyahu regime, widely seen as the most hardline rightwing government in Israel's history, came out with another condition more difficult to meet than the previous one. The peace process collapsed because Israel insisted that the Palestinians recognise Israel as a country exclusively for the Jews.

Kerry rightly pointed out in his speech that a Jewish state and democracy cannot exist together. Hours before the speech, Kerry told a State Department gathering that such a proposition would make Israel an apartheid state, with its 20 percent Arab populations becoming second class citizens. He said Israel had been, since the Oslo accord, building settlements, disregarding international calls to halt such activity. Blaming rightwing hardliners in the Israeli government, he said that even after President Obama assumed office, thousands of Jewish homes and military outposts were built and such activities were making the two-state solution impossible.

If only Kerry's speech and the UNSC move had come at least in the early part of Obama's second term, they would have given the administration enough time to grapple with Israel to push through the US plan for a two-state solution to the Palestinian crisis. But why now? Don't they know that the US president-elect Donald Trump will reverse or rubbish the Obama administration's Palestinian policy? Trump has tweeted urging Israel to be strong and assuring it that things would be different after January 20, while Congress is moving in the direction of passing a resolution to condemn Obama's anti-Israel action and slash funds for the UN. With Israel and its lobby virtually feeding – call it bribing – most US politicians, Palestinians can have little or no faith in any US administration to achieve peace. In Israel, hardline politicians who are members of the Netanyahu regime are pushing for moves to annex the entire West Bank after forcing its people to go to Jordan or any other Arab country. Meanwhile, Trump is set to recognise Jerusalem as the capital of Israel -- a move every US administration has desisted from doing.

Perhaps, Obama, who made Middle East peace the centerpiece of his foreign policy objectives, is more pragmatic. He knew if he had done, earlier in his term, what he did last Friday, he would have faced a hostile Congress and hostile media, which are controlled largely by a handful of Jewish families sympathetic to the Zionist cause. So he and Kerry waited for the last moment. True, with their moves, they won't be able to achieve much, but, at least, they made the American people aware that Israel is an obstacle to peace. They made the Americans to stop and take a look at why so many academics and educated people in the US and other parts of the world are supporting a Boycott-Disinvest-Sanction (BDS) campaign to punish Israel for its crimes against the Palestinian people. Obama and Kerry have sent a powerful message to US politicians that the US national interest need not be always attached to the outrageous policies of Israel. As Kerry said, "some seem to believe that US friendship means the US must accept any policy, regardless of our own interests."
It was only last month, Jimmy Carter, a former President, called on Obama to recognize Palestine as an independent state before he left office.

But analysts say instead of that, he is likely to support another UNSC resolution before he leaves office on January 19 and this resolution will be based on the January 15 Paris peace conference. Last week, we called Obama a war president. But with his five-minutes-to-midnight moves this week, he has moved up several notches on the peace scale.