---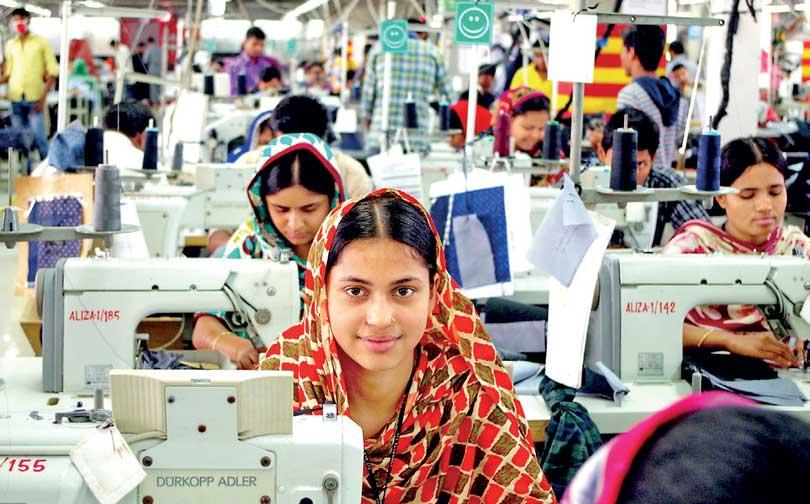 Foreign reserves have increased more than five times in the last 10 years from US$ 6.14 bn in 2007-08 to US$ 32.21 bn in March 2017 and to US$ 33 bn in August 2017

China is planning to increase FDI in Bangladesh by 50% in 2018-19. Under the Belt and Road Initiative (BRI) China is to invest US$33 billion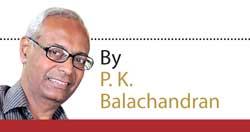 A strong and stable government led by a bold and innovative leader, who has ensured peace and communal harmony over a lengthy period, has made Bangladesh an economic tiger in South Asia.

Under Prime Minister Sheikh Hasina's leadership, Bangladesh's GDP growth was 7.86% in 2018, the highest in South Asia. In 2019, the growth is expected to be 8.1%. A Lower Middle Income Country now, Bangladesh is set to become a Middle Income Country by 2024.

According to Dr. Kamal Monnoo, a Pakistani economist, the IMF has said that the Bangladeshi economy will grow from US$ 180 billion to US$ 322 billion by 2021. The total size of the GDP in 2017 was US$249.86 billion.

Writing in the Pakistani newspaper 'The Nation' Dr. Monnoo says that Bangladesh's foreign reserves have increased more than five times in the last ten years from US$ 6.14 billion in 2007-08 to US$ 32.21 billion in March 2017 and to US$ 33 billion in August 2017.

According to Dr. Monnoo, the secret of Bangladesh's success lies in three things: 1) Focusing on domestic manufacturing with priority given to export-oriented industries; 2) Preferring investment over debt; and 3) Ensuring a greater role for the private sector in managing capital. Public-Private Sector Partnerships are the order of the day and to the country's good.
Since electricity is key to development, the Bangladesh government gives the highest priority to developing the energy sector by committing itself to providing uninterrupted power to local industry of all sizes and to all citizens by 2021.

Monnoo points out that within the health sector, the strategy has been to promote the pharmaceutical industry.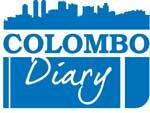 "Valued at about US$ 1.5 billion in 2013, it is now expected to grow three times the rate of GDP growth. The pharmaceutical industry is expected to grow at a rate of 23% for the next 10 years, with revenues reaching US$ 10 billion by 2020," he says.

Bangladesh's has consciously preferred investment over debt, Dr. Monnoo points out. "Even China is planning to increase FDI in Bangladesh by 50% in 2018-19, in a way that will not add to the country's debt," he notes. Under the Belt and Road Initiative (BRI) China is to invest US$ 33 billion.

"Also quite interestingly, following India's footsteps, Bangladesh is encouraging its companies to undertake foreign acquisitions and mergers, which as we know, can unleash a process of global connectivity, ultimately serving as a catalyst to attract even higher FDI inflows," the Pakistani economist says.

Strong Public Investment

According to Destination Bangladesh produced in August 2019 by PricewaterhouseCoopers (PwC), the growth that is now seen is attributable to (1) strong public investment, (2) the recovery of the Ready Made Garments (RMG) sector, (3) an increase in workers' remittances, (4) and a boom in consumption expenditure.

Real public expenditure increased by 10.5%. With private consumption expenditure increasing (it was US$ 171 billion in 2017), production is expected to go up to meet the increasing demand.

There has been no population explosion in Bangladesh to offset economic growth. The population growth rate has been 1.2%. The economy is buoyed also by a 17% increase in remittances from workers overseas. These have now touched US$ 14.9 billion. Remittances account for 5.4% of the GDP.

FDI Bonanza

Sheikh Hasina told the World Economic Forum that Bangladesh aims at becoming a "developed" country by 2041. With a good industrial climate and cheap labour (the cheapest in South Asia and 75% cheaper than in China), FDI is flowing into Bangladesh. And interestingly, 35.4% of the total FDI of US$ 2.58 billion goes into manufacturing. In this financial year alone, the Bangladesh Investment Development Authority received registration of US$ 23.25 billion for investment from domestic, foreign and joint venture sources – 66% more than the previous year.

"Today, Bangladesh offers the most liberal investment regime in South Asia – in terms of legal protection of foreign investment, generous fiscal incentives, concessions on machinery imports, an unrestricted exit policy, full repatriation of dividends and capital on exit. We are establishing 100 Special Economic Zones with one-stop service across Bangladesh. Twelve of the zones are already functioning. Two zones are reserved for Indian investors. A number of high-tech parks are also ready for technology and innovative enterprises," PM Hasina told the WEF.

Bangladesh is quickly moving to a high-value, knowledge-intensive society, beyond apparel manufacturing, she said.

"Last year, Bangladesh exported 12 industrial robots to Korea. Four ships made in Bangladesh have come to India. Recently, Reliance purchased a large quantity of refrigerators made in Bangladesh. Bangladesh also has 600,000 IT freelancers – the largest freelancing community. This all speaks to a quiet transformation where people have taken risks and faced challenges by becoming more innovative and adopting technology."

Bangladesh is also urbanizing fast. By 2030, 48% of its population would live in towns and cities. Most will be young (the mean age of the population is 28 now) and will be digitally connected.

"These will be agile, receptive to new ideas and look for new ways of creating wealth. In fact, this is already happening with over 110 million active internet subscribers in Bangladesh. By 2025, mobile internet penetration will reach 41% population," Hasina said.

"In transforming the country into a "Digital Bangladesh', since 2009, we have ensured 100% ICT access for people at the grassroots. As a result, Bangladesh has the fifth-largest internet user population in Asia-Pacific," she added.

Agricultural Advancement

There is food security in Bangladesh. And agriculture production is no longer about subsistence. Bangladesh is now the fourth-largest rice producer, the second-largest in jute producer, the fourth-largest in mango production, the fifth-largest in vegetable production and the fourth-largest in inland fisheries in the world. Bangladesh is decoding the genome of key crops and fruits to move further, the Prime Minister told the WEF.

Peace, Communal Harmony

Continually in power since 2009 on wards, Premier Hasina has ruthlessly put down destabilizing factors like the Jihadi militants and foreign-inspired anti-liberation elements. She has now started targeting the corrupt.

By putting down the intolerant Islamic radicals and tying up with Islamic moderates, Hasina has maintained communal harmony and allowed Bangladeshis to have "multiple identities" or an "amalgam of identities" to form a "Bangladeshi identity," which is but an amalgam of a Bengali and an Islamic identity.

This has blunted the Muslim-Hindu divide which tormented the country since its days as East Pakistan. It has promoted national harmony and peace, which, in turn, has facilitated economic development.

Amartya Sen's Praise

According to Nobel Laureate in economics, Prof. Amartya Sen, this is a remarkable achievement when contrasted with Bangladesh's intolerant communal past and with the current communal trend in neighbouring India.

In an interview to the 'The New Yorker' Sen spoke about the need to recognize and accommodate the fact that all of us have "multiple identities". Recognition of a multiple identity is needed to sustain national diversity, harmony and peace, he said.

"I think multiple identities have done a lot for Bangladesh."