---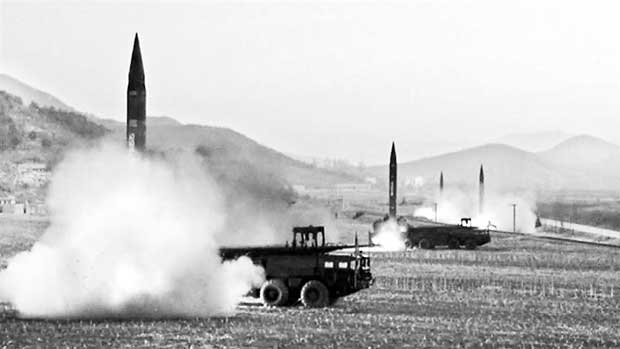 If the 20th Century American foreign policy makers had an X-Men pantheon, George F. Kennan would be the first of X-Men. 2017 marks 70 years into a policy doctrine that came in the form of a diplomatic telegram in 1946 from the serving US ambassador in Russia to the state department and later published in July of 1947 in the Journal of Foreign affairs under the title of 'The Sources of Soviet Conduct'.

The significance of this article was that it clearly set a thought process in motion which led to the articulation and application of the most successful foreign policy strategy of the United States in the 20th century, which paved way to its emergence as a hyper power with the fall of the Soviet Union 1991. The strategy familiar to many who work, study and are interested in foreign affairs was christened as 'containment'.

The shape of 21st Century's global political configuration is an open debate, irrespective of the diverse arguments no school of thought in international relations seems to provide a coherent set of parameters to explain and predict the global political futures even in short term projections. Yet the consensus among many theorists is that the norms, ideas, theories, institutions established after the Second world war have become brittle and are running the course of their time.

Forcing analysts to expose global politics using metaphors or in some cases analytical frameworks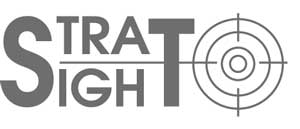 with terminologies such as interlaced networks, fluidities, flows and fluctuations to predict what the shape of 21st Century world is likely to be. There were two catalysts to this opaque political landscape, first 9/11 attacks and secondly, 2008 financial crisis. Their combined effects managed to create confusion among American and allied strategists by successfully altering the international security landscape.

Sixteen years into 9/11 attacks, its profound effect is still evident, for many international relations experts the attacks signify a blow-back effect of American foreign policy and beginning of the end of American imperial project. The two most important outcomes from the attacks was, shaking American foreign policy makers off the conviction that that they could shape the world in their eyes. Secondly, the strategic advantage and strategic use of force of containment was no longer the indispensable foreign policy tool of the 21st century.

The financial crises of 2008 created a major hull breach of the American global enterprise that depended heavily on a system of global trade, financial and governance mechanisms which stabilized the so called 'free world' which was established after prolonged containment of socialist alternatives led by the Soviet Union. The combined effects of 9/11 and 2008 financial crises called into question the applicability and success levels of containment and pushed the geo political west to look at creating new strategies if to remain dominant, relevant and be the preponderant power of the 21st Century.

In the previous column, Stratsight focused on the workings and strategic relevance of Soft-power, what this column is advancing is an explanatory framework to understand recent global developments namely, Russian deployment of massive troop numbers across its European boundaries, increasing and expanding missile tests carried out by North Korea. In this year alone the tests numbered nearly 20, while Americans celebrated July 4 with fireworks, North Korea conducted its first test of an Intercontinental Ballistic Missile (ICBM), codenamed Hwasong-14, which had a range of nearly 10,000 km, capable of hitting many global targets in theory.

The threats the USA issued to North Korea deploying hard power and economic sanctions which to a certain extent are soft power strategies seems to be malfunctioning and not achieving intended strategic objectives. Instead a wavering political establishment and mixed messages from an American presidency marred by domestic political crises in a nutshell signals the inability of the United States to craft coherent strategies to deal with new realities of the 21st Century.

Nuclear weapons option was the most sought after weapons platforms and perfecting them was what aspiring great powers pursued, the American nuclear triad, which consisted of ground, air and sea launched nuclear missiles added massive potency to the containment strategy. Yet by last year the Obama administration announced a Trillion dollar overhaul and modernization of the ageing nuclear weapons systems. China is fast developing similar platforms, North Korean weapons tests, and inability to contain them sends a clear signal of how would America contain China?

With the clear failure of containment strategy alternative strategies of maintaining global dominance seems to be making inroads, these alternatives seems to mirror more alarming developments such as limiting state engagement in future security scenarios. This is where the idea of strategic confusion the second part of this article becomes relevant. A classic example is the debate that is engulfing the US administration on the future of Afghanistan. Sixteen years on the invasion of Afghanistan the prospects of an end game seems very distant.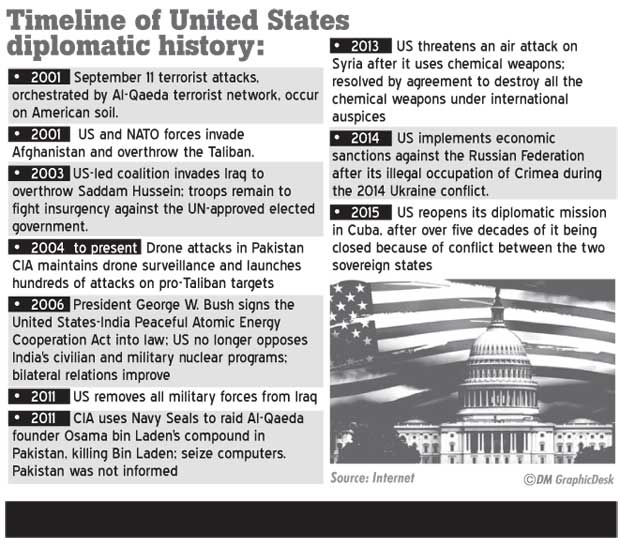 A frustrated Donald Trump recently berated senior officials in his security council and threatened to ignore the advice of senior generals in forging a future plan for Afghanistan. At the same time his Chief Strategist Steve Bannon's news outlet Breitbart News Network carried an interview with Erik Prince, the infamous founder of private military service provider Blackwater.

His legacy leaves a tantalizing trail, former US Navy Seal, inherited a business empire from his father, and established Blackwater, moving on to create Frontier Service Group with Chinese investments. Frontier is an interesting business model this enterprise provided security for Chinese companies especially involved in mining and development in many part of Africa. Later Prince creates Lancaster6 a private military air arm and has managed to convince countries such as Somalia, Iraq, UAE and South Sudan to utilize its services. Though Prince's offer will not be heard by the Pentagon, with a President who passionately believes in success and winning, a business proposition that seem to achieve both can be quite seductive. Breitbart clearly states that Prince consulted the Trump campaign and his sister Betsy De Vos was the controversial nominee of President Trump as the education secretary in his administration. Prince has managed through Jared Kushner to influence President Trump to increase private military contractors, use his air arm to fight the Taliban in Afghanistan, claiming that it was cost effective and has a higher success rate and reiterating American military is failing miserably in Afghanistan.

The audacity of the proposal maybe evident yet the proposal itself exposes the emerging future of military strategy and its constraints. Prince undermines American and generally the Western form of counter terrorism, what North Korea has undermined was America's preponderant hard power capabilities.

One major achievement of containment was to promote the rise of independent and free blocs in the world, which believed in the free world and the liberal global order. Yet when there are no more Truman doctrines, Marshal plans and huge cut backs on USAID and other related agencies with a clear reluctance to lead in global security institutions the ideas of containment leading to a free world becomes mutually exclusive.

Within the span of next three months all three main security conferences of the Sri Lankan military are to take place. Colombo defence seminar organized by the Sri Lanka Army in August and Air Symposium and Galle Dialogue organized by the Sri Lanka air force and Navy in October. It is high time that the Sri Lanka security establishment start focusing on the fall out of the failure of containment and what comes next as we are just starting to feel the global strategic turbulences generated by failing or ceasing grand narratives and grand strategies.

The writer is the Director, Bandaranaike Centre for International Studies (BCIS)