---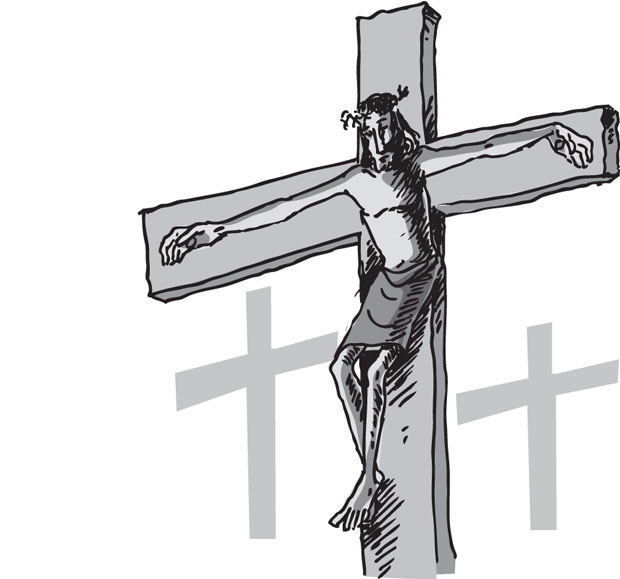 Easter is the most important day for Christians. It is the one major event that Christians, who are otherwise divided over many things, agree upon. It is the day that celebrates the Resurrection of Jesus Christ from a gruesome death on the cross. People love Easter because it is an ideal story with a happy ending. The victim has turned victorious and there is much glory in the end.

In the context of the modern world what is relevant for us from the Easter event? Today we strive for a happy outcome to our lives. We want a successful education and the same success for our family life and in our job. We would like our entire lives life to be an Easter experience of defeating odds and ending up victors in our lives.

But what we need to remember is that there is no Easter Sunday without a Good Friday and a Holy Saturday. What does that mean? Jesus Christ died on the cross on Good Friday not because He did something wrong but He chose to be faithful to His values and principles despite tremendous opposition. It would have been easier for Him to go with the flow and fit in with the corrupt practices and value systems at that time.

We too are faced with a similar dilemma in this day and age. The principles and values that underpinned our societies for centuries had been developed from religious themes that are common to all major religions of the world. Most Western and Eastern countries agree on principles such as justice, equal opportunity, human rights. These are mirrored by Buddhism, Christianity and other major religions. Yet with the loss of spirituality in society as a whole, fewer and fewer people tend to take these values and principles seriously. While continuing to pay lip service to these foundations, we are living in a world where selfishness, self-indulgence and opportunism reign.

Nearly no one wants to sacrifice for the good of another or act on behalf of the common good. No one wants to go through the pain of sacrificing or giving up for the good of the future generations. Most people want profits now and instant gratification. They do not want a Good Friday death experience to move towards an Easter Sunday of a better and glorious tomorrow. Someone once compared the prevailing situation in many of our countries to a group of people on a boat on the high seas. One or two passengers get a bright idea to dig up the wood at the bottom of the boat and sell it for a quick profit. It is not hard for us to imagine the result for the people on the boat including those who dug the bottom.

Most people want to take a short cut to riches and live a painless life without sacrifice. Some want to give a bribe and take a bribe for convenience sake. Yet we want the rest of the world to adhere to law and order and that too for our own convenience. Some years ago a clip shown on a television channel illustrated this brilliantly. A man in a protest march smashes, breaks up and burns buses used for public transport. After his hard work and great effort, he wants to go home and rest. Therefore, he goes to another street, hails a passing bus and gets in, to go home.

Easter Sunday teaches us that there is a great reward awaiting us. But it is not attained automatically. An individual, a family, an institution, a business and the entire nation has to go through a Good Friday experience of doing the right thing and working for the common good. Then the platform of right living and right principals and values will be the foundation of an Easter Sunday experience for an entire nation.

It is also imperative to remember that there is Holy Saturday in-between Friday and Sunday. That is when one commits to do the right thing and live by the principals of ones religion, there seems to be no profit or gain by this act. The initial experience will not be one of gain but of loss. When most people are cheating for quick profit trying to live by right principals seems stupid and futile. But let us remember that perseverance in that situation with no apparent results is only the prelude to the glory of Easter that is waiting for us.