---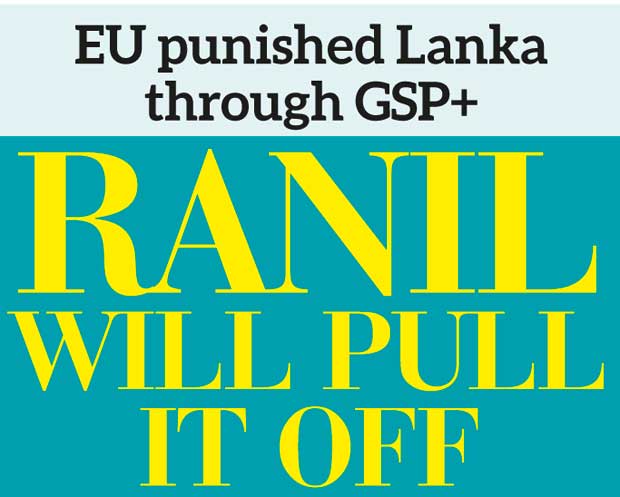 As a former Ambassador to the EU (I had two postings in Brussels) I could state without fear of being contradicted that the withdrawal of the GSP Plus was an unfair punishment and a cheap political act unbecoming of the EU; for the EU could most definitely have achieved its goal of having our government deliver on its 'undelivered' international commitments without damaging our economy and bringing hardship on our people. I am certain that since the 'political climate' has changed Prime Minister Ranil Wickremesinghe will not return
empty handed.
Prime Minister Ranil Wickremesinghe meet EU President Donald Tusk at his recent visit

"GSP+" is a special incentive arrangement for sustainable development and good governance" which is one of three non-reciprocal, preferential import regimes for developing countries under the EU's Generalised System of Preferences (GSP). Under the GSP+ the EU provides additional preferences – beyond standard GSP treatment – to economically vulnerable developing countries which have ratified and effectively implemented international conventions in the fields of human and labour rights, sustainable development and good governance and which voluntarily apply for GSP+ benefits and accept the associated conditions. Fourteen other Developing Countries did have the facility extended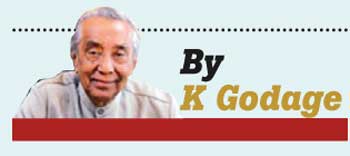 to them..
The decision to withdraw GSP + benefits from Sri Lanka has been taken in line with the proposal of the European Commission of December 2009.
Does not this date itself tell a story? This suspension of GSP + was just three months after the LTTE was defeated. In my eight years in Brussels on two tours of duty, there were over fifty resolutions against Sri Lanka (the originals were all watered down and amended thanks to the British Conservatives in the EU Parliament) all of them filed by the British Labour Party politicians at the instance of the Tamil Diaspora in the UK. The suspension of GSP was without doubt at the instigation of the British Socialists who were well looked after by the Diaspora; incidentally the UK Parliament held five meetings in Parliament to chastise and condemn Sri Lanka during and after the war against the LTTE. EU Member States decided to withdraw preferential tariff benefits to Sri Lanka under a special incentive arrangement for sustainable development and good governance, known as GSP+. This decision follows a so called investigation by the European Commission, which is said to have identified 'shortcomings' in respect of Sri Lanka's
implementation of three UN human rights conventions relevant for benefits under the scheme. Any suspension should only take effect in six months time, giving the identified country extra time to address the problems identified.
" Does not this date itself tell a story? This suspension of GSP + was just three months after the LTTE was defeated"
Though the last government was reaching out to the Tamils and addressing their grievances and was making headway this was ignored by the EU as they were under pressure from Britain, which in turn had the Tamil Diaspora on its back. No concessions were made to Sri Lanka at all though recognizable progress had been made. The EU did not reverse its decision of December 2009. Sri Lanka was a major beneficiary of the trading opportunities offered by GSP+. EU imports from Sri Lanka under GSP+ amounted to billions of Euros. The most important import products benefiting from these trade preferences were t-shirts and other clothing items, as well as fisheries products.
This withdrawal of GSP + would never have happened had Britain had their plantations and any other interests in our country; the LTTE and the Tamil Diaspora would not have been able to penalize the country in the manner it did if we had got our house in order. We, for our part need to do much more to restore the relationship between our people to what it was before 1956; there can be no solution to our problem until the minorities and particularly the Tamil people feel that this is also their country, where they are treated as equals, live in dignity with absolute security and have a say in the management of the whole country which is also theirs.