---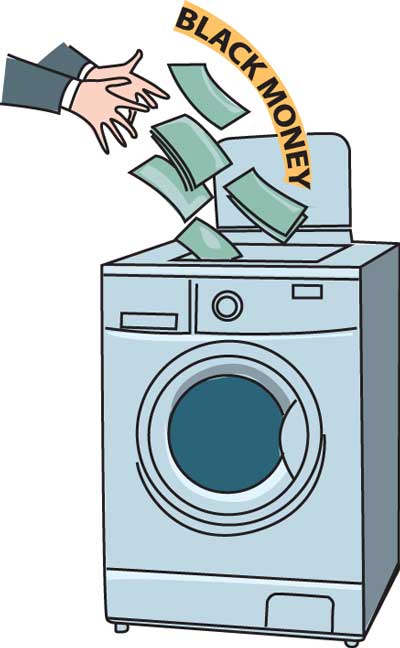 Most of the people today appear to be caught up knowingly or unknowingly, in a world system that is essentially consumerist—that means to get and get, grab and grab, buy and buy whether we need it or not. The Sinhala language has a powerful word for it "Raskaraganime Thrushnawa" or more politely in English, the acquisitive instinct that drives people to become rich fools. We go on to build bigger and bigger barns or bank accounts, secret or otherwise, blissfully ignoring the reality of transience and impermanence or the principle of dust to dust and ashes to ashes.

This acquisitive instinct, which arises out of selfishness, self-centeredness and reckless greed, is the root cause of one of the world's most shocking financial scandals, which exploded this week and is being described as the "Panama Papers"-- how the world's rich and the famous, including current and former Heads of State or Governments, hide their money offshore.

The British Guardian newspaper in an analysis says the hidden wealth of some of the world's most prominent leaders, politicians and celebrities has been revealed by an unprecedented leak of millions of documents that show the myriad ways in which the rich can exploit secretive offshore tax regimes.
Journalists from more than 80 countries have been reviewing 11.5m files leaked from the database of Mossack Fonseca, the world's fourth biggest offshore law firm. The records were obtained from an anonymous source by the German newspaper Süddeutsche Zeitung and shared by the International Consortium of Investigative Journalists.

According to the Guardian, though it is not unlawful to use offshore companies, the files raise fundamental questions about the ethics of such tax havens. The revelations are likely to provoke urgent calls for reforms of a system, which critics say, is mysterious and open to abuse.
The Panama Papers reveal that around the world 12 national leaders are among 143 politicians, their families and close associates known to have been using offshore tax havens.

A two billion US dollar trail has lead all the way to the powerful Russian President, Vladimir Putin. His best friend – a cellist called Sergei Roldugin - is at the centre of a scheme in which money from Russian State banks is hidden offshore. Some of it ends up in a ski resort where in 2013 Mr. Putin's daughter Katerina got married.

Among national leaders with offshore wealth are Pakistan's Prime Minister Nawaz Sharif, Iraq's former Vice-President Ayad Allawi, Ukraine's President Petro Poroshenko, the former Egyptian President's son Alaa Mubarak and Iceland's Prime Minister Sigmundur Davíð Gunnlaugsson, who resigned on Tuesday before he hit a more Titanic iceberg.

Iceland's Prime Minister on Tuesday became the first major casualty of the Panama Papers, stepping down amid mounting public outrage that his family had hidden money offshore.
What was planned as a mass protest in Iceland's capital Reykjavik, turned to muted satisfaction as demonstrators vented their anger following revelations that Mr. Gunnlaugsson once owned – and his wife still owns – an offshore investment company with multimillion-pound claims on Iceland's failed banks.

In Islamabad Premier Sharif announced on Tuesday he was appointing a judicial commission to investigate the allegations, based on leaked documents from Panama, that offshore companies headed by members of his family were avoiding paying taxes or disguising assets and their origins.
On Monday, the leaked Panama Papers showed that Mr. Sharif's daughter Mariam and sons Hussain and Hassan owned at least three offshore holding companies, registered in the British Virgin Islands.
According to an interactive map forwarded by Wikileaks on social media, three Sri Lankan companies are on the list of the Panama Papers. The files show how about 210,000 companies in 21 offshore jurisdictions were able to launder money, dodge sanctions and avoid tax.

We urge the Sri Lankan Government to fully investigate what is seen as the biggest financial scandal in world history. The offenders, however powerful, they are or may have been, must be exposed and their secret billions confiscated, because what they have plundered and pillaged is the money of the poor people.