---
Today is world Consumer Rights Day and the Consumers International Movement says the theme for this year will be "consumer rights in the digital age", considering its contemporary significance for developing and developed countries. The CI says that more than 3 billion people or some 40% of the world's population is online now, compared with only 1% in 1995, with projections indicating the number will continue to rise.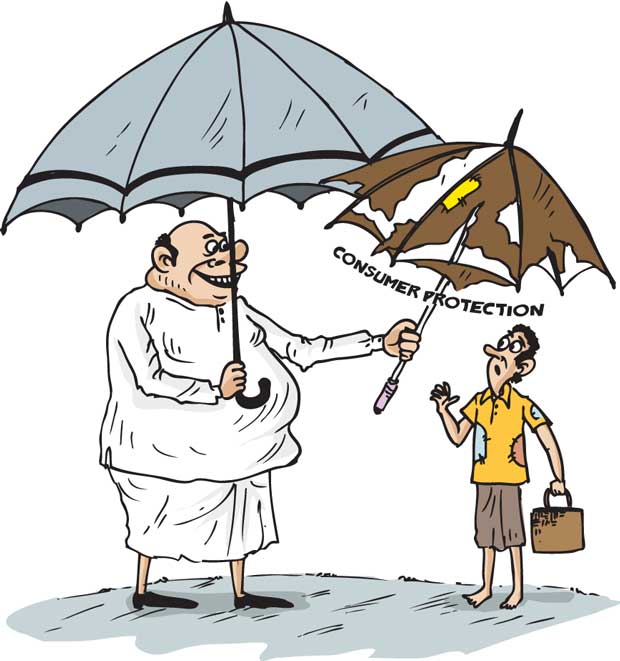 Although this still leaves many consumers who are struggling to access these technologies, rapid growth of the internet and its usage becomes a vital trend of e-marketing. The rapid increase of smart mobile phone usage and other digital devices has created opportunities and also challenges for millions of consumers around the world. Over time, the consumer movement has developed this vision into a set of eight basic consumer rights that now define and inspire much of the work done by the CI and its members. According to CI, it works with its members and partners globally, to empower and champion the rights of consumers, and ensure they are treated safely, fairly and honestly.

There are eight basic consumer rights: The right to satisfaction of basic needs - to have access to basic, essential goods and services: adequate food, clothing, shelter, health care, education, public utilities, water and sanitation.The right to safety - to be protected against products, production processes and services that are hazardous to health or life.

The right to be informed - to be given the facts needed to make an informed choice, and to be protected against dishonest or misleading advertising and labelling. The right to choose - to be able to select from a range of products and services, offered at competitive prices with an assurance of satisfactory quality. The right to be heard - to have consumer interests represented in the making and execution of government policy, and in the development of products and services.

The right to redress - to receive a fair settlement of just claims, including compensation for misrepresentation, shoddy goods or unsatisfactory services. The right to consumer education - to acquire knowledge and skills needed to make informed, confident choices about goods and services, while being aware of basic consumer rights and responsibilities and how to act on them. The right to a healthy environment - to live and work in an environment that is non-threatening to the well-being of present and future generations.

What is the situation and attitude of consumers in Sri Lanka today? When the consumer protection act was proclaimed by the J. R. Jayawardene government, after it implemented the globalised market economic system, the then Trade Minister proclaimed that the consumer would be king or queen. Some 40 years later there are major questions as to whether most consumers are kings or queens or whether they are treated more like commodities in a massive business syndicates if not mafia operated by big national and international companies.

According to Sri Lanka's Consumer Affairs Authority, currently we have about 6 million internet users -- 29% of the total population. The internet has changed life style of people and people tend to log on to the internet for their entertaining purposes rather than watching television or listening to radio.
According to the International Telecommunication Union statistics, Sri Lanka has relatively high mobile penetration than the regional average. The population falls between the age groups of 25 to 34 years account for the highest number of users with the 35 to 44 years and 18 to 24 age groups falling in second and third places respectively.

Whether we are e-consumers doing mainly e-marketing or ordinary consumers doing ordinary marketing, an important resolution for today would be to become a good and responsible citizen that means we need to intelligently and powerfully exercise our consumer rights, question the quality and prices of products so that no trader, big or small will dare treat even the poorest consumer
as a commodity.