---
There have been many challenges this April, but we managed to celebrate New Year (on the 14th) and even have some oil cakes (kevum) on the table despite the crisis associated with coconut oil.

The government was good enough to restrict travelling by citizens. People travelled far and wide and now we hear of the consequences; there is a steady rise in COVID related patients.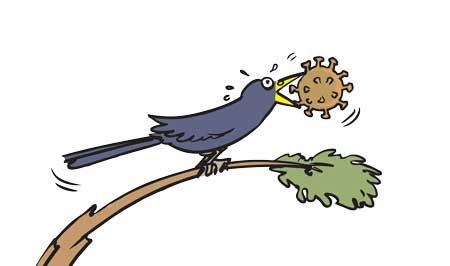 But we managed to continue with a tradition that began many moons ago. As much as the British who ruled us valuing tradition so do we Sri Lankans.

The regime clearly mentioned that no food could be sent to the next-door neighbour. But how could we not send home-made sweetmeats in a tray wrapped with lots of love when the neighbour is one of our ageing parents or best buddy? We did break the law, but it was for a genuine cause; a cause that reminds us that we are Sri Lankans, and we value hospitality and sharing what we cook inside our homes under the best hygienic conditions.

We are in an era where children study abroad and return home for holidays. Hence it is important to teach them our customs. The television shows that were telecast during New Year's days were highly educational. Hats off to them for inviting professors and village elders who readily spent time sharing their knowledge on new year traditions and customs.
We are in an era where children study abroad and return home for holidays. Hence it is important to teach them our customs

The New Year customs also teach us to discipline ourselves at least once a year. During the inauspicious time (nonagathaya) people were engaged in religious activities. No meals were partaken during that time; some elders not even encouraging the consumption of tea because tradition teaches us to douse the fire that lights the hearth.
However, when a section of the society was seriously engaged in following new year traditions some acted as irresponsible individuals. According to police reports, there were several cases of drunken driving and enough accidents too.

The New Year is a time when we make resolutions and try to improve as individuals. This is a time when we must focus inwards and see what we can do to make our lives better and meaningful. Drinking and driving are not the best of activities to engage in when the majority of the country's citizens await the time to start celebrating by boiling a pot of milk.

It's welcoming as much as intriguing to see that the New Year spirit is carried on for a few weeks after April 14. New year is prosperous when traditions continue, and we take the festive gear with us where ever we go.
Past small grudges are dropped and strained relationships are strengthened with a hefty new year meal and worshipping a person who we have annoyed; especially if he or she is an elder. That's one of the best things about New Year; we stop carrying grudges.

But then again there are those who give scant respect to tradition, close their homes and move away from home to hotels or to some scrub jungle to be away from friends and relations. Sadly there are individuals who don't value culture and tradition and don't give a damn if they lose some of their human touch.

There are individuals who consider this whole new year period quite boring and prefer to stay away from the excitement. For them, there is a bit of information that might help them reconsider their attitude towards celebrating the new year. April 14 is not only celebrated in Sri Lanka it is the date for states like Tamil Nadu, Bengal, Assam, Kerala, Oddissa, Manipur, Panjab and countries like Burma, Cambodia, Laos, Bangladesh, Nepal and Thailand to celebrate new year.