---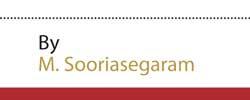 Seventy-one years is a long time to govern a country without a sustainable economic development plan and clearly, Sri Lanka did not have such a long-term plan since independence in 1948. Hence, it is little wonder we have regressed economically. We simply depended on revenue from tea and rubber left behind by the British without diversifying our economy for too long. We failed till now to develop appropriate industries, particularly agriculture and fisheries, both which have huge untapped potential.

The new President is committed to development. The Sri Lanka Podujana Peramuna (SLPP) will most likely be elected with a sufficient parliamentary majority in the forthcoming general elections and Mahinda Rajapaksa will continue as Prime Minister for the next five years. So we will have Gota as President and Mahinda as PM – both committed to development. This is to be welcomed amid genuine concerns over the erosion of democracy and accountability, which is the topic for a separate article when the new government's direction becomes clearer. The UNP has become politically-bankrupt, lost credibility and is therefore incapable of providing a viable opposition to the SLPP Government. The National People's Power (NPP) is the only credible alternative party to take on the role of the opposition.
Colombo-Matara expressway, MRIA, Sooriyawewa Int'l Cricket Stadium, H'tota harbour ill-thought-out ventures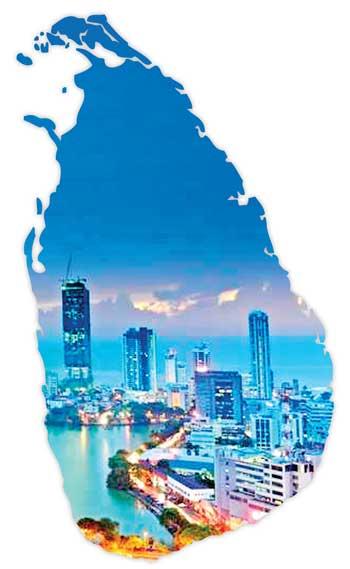 Under the previous Rajapaksa regime from 2009 to 2015, a massive programme of infrastructure development took place. While crediting Mahinda for his past development efforts, it is essential to look into the pros and cons of that development so that same mistakes will not be repeated.

Reconstruction of the country's road network took place at lightning speed, never seen before in Sri Lanka. This was done on a massive scale through borrowed money. Although we have a much better road network compared to what we did before, they neither comply with international standards nor satisfactorily serve the needs of all road users.
NPP the only credible alternative party to take on the role of the opposition

A road or highway must serve not only motorists but also cyclists, pedestrians, disabled vehicles and child-carrying prams. No cycle lanes have been provided for cyclists and no footways have been provided for pedestrians. Road drainage was either not provided or poorly and unsafely provided. Motor vehicles have invaded our roads which have become dangerous for cyclists and pedestrians. The old roads were not so dangerous because they were narrow with very poor surface, with fewer and dilapidated cars driven at slow, more cyclists and pedestrians on the road. So cars had to slow down and consequently there were less accidents and deaths. Cyclists and pedestrians have now been driven out of roads. The most healthy and pollution-free modes of transport are disappearing. No lay-by parking facility has been provided in highways for emergency parking. No service station with recreation facility is provided along trunk roads such as A-9. These are internationally-accepted standard requirements. Segregated cycle lanes and footways are essential for safe cycling and safe walking.
Post-war developments are not meant to simply replace what was there before, but to be reconstructed to current needs and standards at slightly increased costs of course. To correct these mistakes now will entail prohibitively high costs. Sadly, this is a missed opportunity, which comes only once in a hundred years or so.

The Colombo-Matara expressway was a high-cost, low-benefit project built on a marshy route which needed soil stabilisation at an exorbitant cost, pushing up overall expenditure. It is a toll road charged at Rs.500 per vehicle. Usually, the cost of construction of such roads is recoverable in 10 to 25 years if road use is at full or almost full capacity. This road is used probably at only 10 to 20 per cent capacity. Cost recovery is not possible even in 100 years. If feasibility studies and cost-benefit analyses had been carried out properly, these shortcomings would have been revealed. This project was not good value for money and not a high-priority project for a developing country.
CB framework on Northern Province a guide for national economic development

Likewise, the Mattala Rajapaksa International Airport (MRIA) too was a white elephant. So was the Sooriyawewa International Cricket Stadium in Hambantota which cannot be reached by public transport. Cricket is a mass sport in Sri Lanka and therefore access to such venues must be made possible by public transport.

The China-funded Hambantota harbour too was an ill-thought-out venture which had to be sold to China because revenue was insufficient to service the loan. The Colombo port project on land reclaimed from the sea is said to be having adverse environmental effects on Sri Lanka's coastal belt in Negombo from where sand was taken for reclaiming land from the sea in Colombo. These are only examples to illustrate what needs to be avoided in future.

The lesson is that no such national project should be undertaken without proper feasibility studies, cost-benefit analysis, environmental impact analysis, stakeholder consultation and open and transparent tender processes.

I welcome the development orientation of this government. It is necessary to ensure that all developments fall within a strategically-conceived plan and the benefits of development are shared equitably among all sections of the population. They must develop human resources, create employment, reduce poverty, improve livelihood and make Sri Lanka self-sufficient and wealthy. The framework for economic development in the Northern Province prepared by the Central Bank could be a good guide for Sri Lanka as a whole.

Sri Lanka has fallen into the trap of neo-liberal economic policies imposed on her by the West, India and China. It is necessary to intelligently manage foreign investment so that we are not totally dictated to by foreign investors and thereby lose our ability to develop our country in ways advantageous to our citizens.

Decisions on where to invest, on what industries to invest in and on what terms, must be chosen in the long-term interest of Sri Lanka through fixed-term joint ventures and collaboration agreements ensuring maximum possible technology transfers, good employment practices, compliance of health and safety regulations and workers' rights including trade union rights.
Foreign investment coming into the country purely to exploit cheap labour for production of exports only and to maximise profit without any technology transfer must be avoided. Mundane back-breaking jobs for our workforce without technology transfer and skills development, which is the case in all GSP-dependent unsustainable garment and other industries in our Free Trade Zones, must be avoided. Setting up manufacturing industries such as bicycle, car, motorcycle, TV, fridge, tyre, solar panel manufacturing and IT would underpin the foundation for a future industrial Sri Lanka through the gain of technology transfer. India used this development strategy successfully when they entered into collaboration agreements with Honda, Mitsubishi, Kawasaki, British Leyland and so forth, in the eighties and nineties. India is reaping the harvest now.

The President has signalled that he would end the culture of 'hero worship' of politicians, eradicate corruption and maladministration, make Sri Lanka a country with clean cities, allow press freedom, drastically reduce security personnel provided to ministers, end issuing of car permits to MPs and end misuse of public funds. These are welcome signs. He has not yet spelt out his political direction, except that he intends to remove the provisions in the 19th Amendment which is of great concern vis-a-vis independent commissions and accountability.
Sri Lanka has fallen into the trap of neo-liberal economic policies

Hopefully, he will also address the appalling maladministration and corruption of all loss-making semi-government institutions such as CTB, CEB, Petroleum Corporation, SriLankan Airlines, Sri Lanka Cricket and lately Osusala and State Pharmaceutical Corporation – a unique and ingenious innovation of Sri Lanka. These enterprises must be transformed into corruption-free, well-managed and profitable State enterprises.

In light of failing to deliver promises by the previous government, constructive engagement with the new government as opposed to blind opposition is what I would envisage at this stage.
Prejudging without giving a fair chance to a new democratically-elected government to administer the country is unwise to say the least. Some political observers predict doom and gloom based on the performance of Mahinda's Government in the 2009 to 2015 post-war period. The two periods are qualitatively different epochs with totally different challenges. So it is best to wait and see what happens at the forthcoming general elections and beyond. This does not mean that we give up our long-term strategy to build a new political alternative to the UNP/SLPP rule.