---
With Easter Sunday attacks SL becomes a victim of global terrorism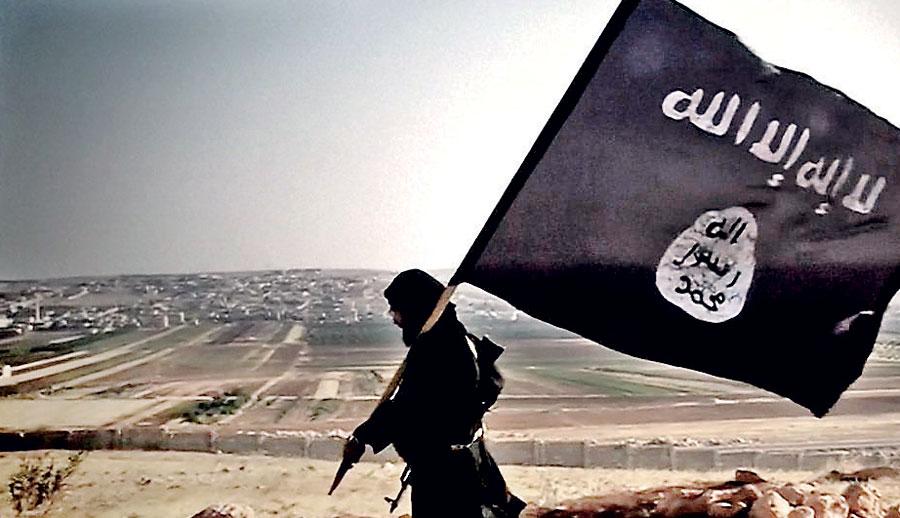 Important to know why the National Tawheed Jama'at terrorists chose Catholic churches and super luxury hotels
Easter Sunday provided terrorists with large gatherings of Christians
Chinese influence in the region slips with US backed changes in Sri Lanka, the Maldives and Malaysia
"One should remember that Sri Lanka is yet to overcome the terrorist threats. This is because Sri Lanka has become a victim of global terrorism……We have already received support from several international intelligence services. We need such help. Some allege we are planning to get military support. This is not going to happen." PM Ranil Wickremesinghe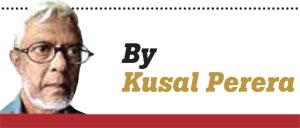 in Parliament on May 07, 2018
In Sri Lanka, the Easter Sunday "terror" attacks have brought the ISIS into a larger screen after a video clip went viral on 29 April with the elusive ISIS leader Abu Bakr al-Baghdadi staking a claim for the savage attacks in Sri Lanka.

Contradicting State Defence Minister's statement in Parliament that Easter Sunday attacks were assumed as retaliation for the Christchurch attacks on Muslims in New Zealand, Baghdadi says it was to avenge their lost fighters in Baghouz, Syria.

Over 11,000 ISIS terrorists and their leaders were killed in Bagouz in the final battle to save their Caliphate.
This statement by Baghdadi clears one serious issue, Dr Ajith Rohana Colonne, respected security and intelligence expert, who has been a consultant to the Sri Lanka Defence Establishment raised in a TV discussion two weeks ago.

He said it was important to know why the National Thawheed Jama'at terrorists chose Catholic churches and super luxury hotels. Was it to leave a massive human tragedy in big numbers or was it against the Catholic church and Western tourists, he asked. He said, this question is important with Vesak round the corner, another event that gathers people in large numbers.

With Baghdadi saying "…it was against the crusaders" Dr Colonne's concern is left answered by the Caliph himself of the now demolished Caliphate. The target clearly was Christian and Catholic faith. Super luxury hotels were to target tourists from the Christian West. Easter Sunday provided the terrorists with large gatherings of 'crusaders' Christian and Catholic people.

That leaves much to be thought about the post-Easter Sunday developments and US assistance to the Sri Lankan Government. This fragile alliance brought together in ousting the Rajapaksa regime was installed in power by the US-led Western allies to drag Colombo out of Chinese dominance.

There were plenty of interpretations, definitions and theoretical explanations on what was termed the Chinese debt trap to justify moving away from China. Most had Sri Lanka's plight as reference. The UNP election campaign of Wickremesinghe-led alliance and Colombo NGO activists, piggybacking the UNP, promised closing down of all mega Chinese projects including the Colombo Port City.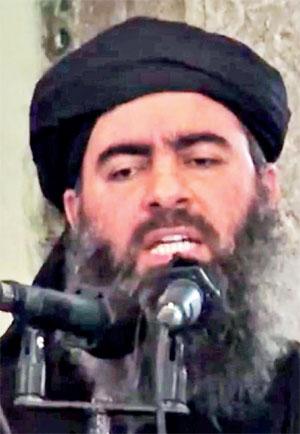 They expected substantial financial support from the West after they were installed in power in a crude pickle with the SLFP. Instead, they had top US administrators and politicians like former Secretary of State John Kerry, Asst. Secretary for South Asian Affairs Nisha Biswal and then US Permanent Representative at the UN Samantha Power, making frequent visits to Colombo.

With no adequate financial backing from the Western bloc, China remained a large thorn in the Sri Lankan economy, which neither the West nor the Wickremesinghe overnment
could dislodge.

Subsequently, after much pushing and pulling, Chinese interests were substantially secured with the Hambantota Port and the Colombo Port City negotiated for the benefit of China. None of them made India happy over how this government was handling the Chinese Factor. They were covertly building up pressure on a Government that was weak and fumbling in all that they did.

Negotiations were on with India over many projects as efforts to create a better relationship between the two neighbours. Trincomalee oil tank farm was one contentious issue. Mattala Rajapaksa International Airport (MRIA) a few kilometres away from the now Chinese run Hambantota Port was another. A LNG power plant in Colombo was another offer from India. Apart from 60,000 houses being built in the war affected North, a housing project that would provide 10,000 houses for the Plantation Sector is underway.

Considered an expert on Chinese affairs, Indian Foreign Secretary Vijay Gokhale's visit to Colombo in August last year was one to tell this Government: "Indian interests should not be lost when developing mega-projects."
They were certainly concerned with Indian mega projects getting dragged on without final agreements.

Geopolitical manoeuvres were backstage to keep Sri Lanka a fair distance away from China, in strengthening Indo-US presence after elections in the Maldives ousted Abdulla Yameen, the Maldivian brand of Rajapaksa.
Newly elected President Abraham Solih promised he would renegotiate Chinese projects for the benefit of Maldives. Return of veteran politician Mahathir Mohamad reshaped the economic relations with China to their advantage, but Malaysia remains independent and is not tagged to US or India, as Sri Lanka is.

The string of Easter Sunday attacks came in that geopolitical scenario. In less than 48 hours the US was in Colombo with Britain in a big way. Their 'experts' remain to help investigate the Easter Sunday attacks and have vowed to help the government eradicate Islamic terrorism. They are those the PM said, "We have already received support from several international intelligence services." US Ambassador here in Colombo Ms Teplitz meanwhile warned of plans by NTJ to launch further attacks, implying their presence in Colombo should be further extended.

Echoing much the same, PM says, "One should remember that Sri Lanka is yet to overcome the terrorist threats." That same day, Army Commander Lieutenant General Mahesh Senanayake assured the people they could now get back to their normal daily life. He told people not to be afraid of "rumours" and the army, other security forces and the Police have implemented strategic plans to ensure security.

For the Government, the Easter Sunday attacks provided a new and easy source of funding. The Millennium Challenge Corporation (MCC) of the US government approved a grant of 480 million US dollars to SL just four days after the Easter Sunday attacks.

The IMF in March this year agreed to extend its 1.5 billion dollar loan program for Sri Lanka into the year 2020. The US now seems adamant in cementing their presence with funding a Government that is in tatters but has to be held together to ensure Chinese assistance will not be forthcoming in an economic crisis that had hit the tourist industry too.

The Chinese Government meanwhile convened the second meeting in Beijing of Heads of States a fortnight ago on the world's largest project ever planned; the Belt and Road Initiative (BRI). This meeting of Heads of States had 39 countries participating including Germany, UK and Switzerland.

The previous meeting in 2017 had only 27 Heads of State or their representatives. "Notable absentees" reported were the US, India, Turkey and Sri Lanka. The Wickremesinghe Government was reported as having said it was not briefed about this meeting.

The Easter Sunday attacks in Sri Lanka have thus left serious geopolitical implications. India's absence at the BRI meeting in Beijing while Imran Khan personally represented Pakistan, can be due to their ongoing Parliamentary Elections.

The Modi Government perhaps wants to maintain a strong independent Indian face, being on its own. Yet the Indian absence in Beijing now clubs them with the US and would not provide that Indian image. Very conspicuous US presence in Colombo after Easter Sunday attacks and India clubbed with the US, perhaps speaks of a silent alliance between the US and India through Colombo.

Mahathir's return to power in Malaysia and Nasheed back in power with President Solih, in the Maldives can only be fortified with Sri Lanka kept away from China. Thus, the US increasing its influence over the Wickremesinghe Government, its most trusted ally in South Asia, creates a shift in power politics in this region once again, perhaps with increasing vulnerability for Sri Lanka.

ISIS though in shambles now after their defeat in Syria, may have sleeper cells moving around outside Syria. They would need to show they are not defeated and may launch attacks in selected places to motivate and drive confidence into their terrorist cadres. These Islamic extremists fighting against 'Crusaders' have always projected the US as crusaders, the global Christian Power. The most hated Global Power by all Islamic Fundamentalist groups. US Ambassador Teplitz may be right, after all about future threats. Perhaps PM Wickremesinghe is right too. Sri Lanka has become a victim of global terrorism.