---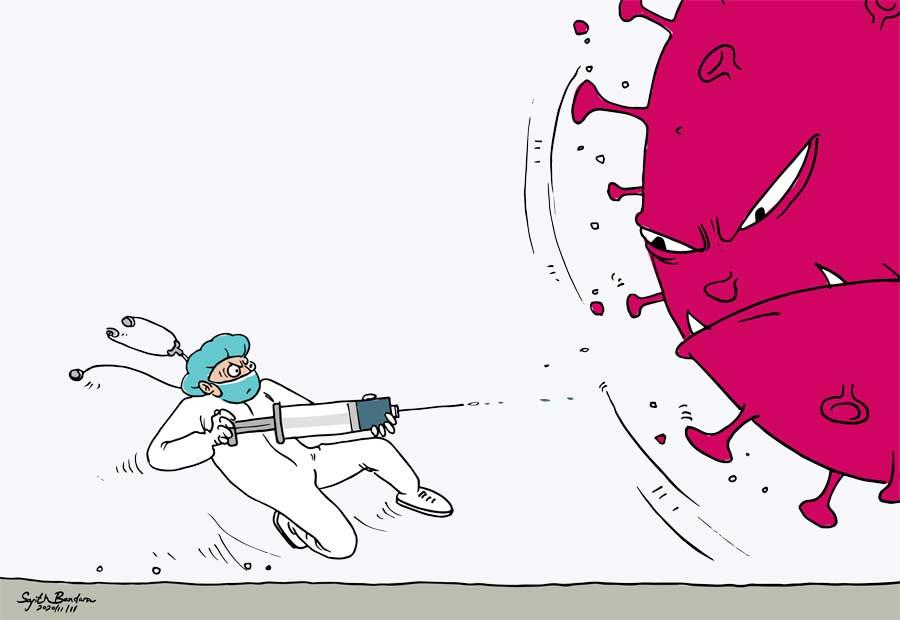 Could anyone be surprised at the ANGER OF GOD? Some heartless, unscrupulous people seize any opportunity they can to STEAL from the unsuspecting. The turmoil the country is in, matters not, only that their greed be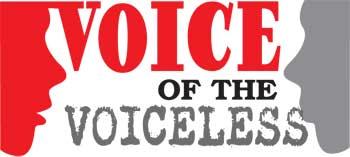 satisfied. Lust is their goal to satisfy their greed; they are heading for ruin and they feel proud of what should be their shame. Gaining the satisfaction of earthly things is ALL IMPORTANT.
In the context of what is happening in our country today, I am proud to carry ad verbatim the speech of the Ugandan President to his nation. IT IS TRULY WISDOM, WORTH SHARING!

"During a war, you don't argue about opening your businesses. You close your shop (if you have the time), and run for your life. You pray to outlive the war so that you can return to your business (that's if it has not been looted or destroyed by mortar fire).
During a war, you are thankful to God for seeing another day in the land of the living. During a war, you don't worry about your children not going to school. You pray that the government does not forcefully enlist them as soldiers to be trained in the school premises now turned military depot.
The world is currently in a state of war. A war without guns and bullets. A war without human soldiers. A war without borders. A war without cease-fire agreements. A war without a war room. A war without sacred zones.
The army in this war is without mercy. It is without any milk of human kindness. It is indiscriminate - it has no respect for children, women, or places of worship. This army is not interested in spoils of war. It has no intention of regime change. It is not concerned about the rich mineral resources underneath the earth. It is not even interested in religious, ethnic or ideological hegemony. Its ambition has nothing to do with racial superiority. It is an invisible, fleet-footed, and ruthlessly effective army.
Its only agenda is a harvest of death. It is only satiated after turning the world into one big death field. Its capacity to achieve its aim is not in doubt. Without ground, amphibious and aerial machines, it has bases in almost every country of the world. Its movement is not governed by any war convention or protocol. In short, it is a law unto itself. It is CORONAVIRUS; also known as COVID-19 (because it announced its destructive presence and intention in the year of our Lord 2019).
Thankfully, this army has a weakness and it can be defeated. It only requires our collective action, discipline and forbearance. COVID-19 cannot survive social and physical distancing. It only thrives when you confront it. It loves to be confronted. It capitulates in the face of collective social and physical distancing. It bows before good personal hygiene. It is helpless when you take your destiny in your own hands by keeping them sanitized as often as possible.
This is not a time to cry about bread and butter like spoilt children. After all, the Holy Book tells us that man shall not live by bread alone. Let's obey and follow the instructions of the authorities. Let's flatten the COVID-19 curve. Let's exercise patience. Let's be our brothers' keeper. In no time, we shall regain our freedom, enterprise and socializing."
In the midst of EMERGENCY, we practice urgency of service and the urgency of love for others. GOD BLESS US ALL."
With the lockdown across the world, there is an eerie silence, the heart is heavy filled with loneliness, fear and anxiety, the virus is spreading fast, faster than we ever imagined. Some are seriously ill, some have already left us. China says they are recovering, while physicians across America are worried about the lack of facilities with this insane escalation of the virus. We can see it is happening in our own country. This time around, it is worse than the first. People have awakened to a new reality; people have started to reflect upon their lives.
We celebrated walking on the moon, we boasted about technological advancements. Super powers challenged nations with all their military might. But today, we are home bound. We have shut our doors to our own kith and kin. Even mosquitoes must be laughing at us! These are decisive moments, moments shrouded in the fear of our own vulnerable existence. Yet, if we act consciously, this could be the best moment in the history of mankind. At a time we can't go out, we can go inside to observe the noble silence deep within. Besides, this is also the time to offer a helping hand, especially to those who survive only on daily wages. We can share a meal with those desperate elders in our vicinity. We can share any essential medical supplies with them. This is also a perfect time to seek forgiveness, remembering those who were victims of our wrongdoings. Also this is the finest time to show gratitude to those who cared for us all throughout our lives. Light a lamp to dispel the darkness, close your eyes for a moment. Let us remember those who are suffering in silence. May they recover speedily. Let us pray for the safety of medical and emergency staff. If we embrace nature and humanity with an abundance of love and compassion, this too shall pass sooner than we expected. May you enjoy an ocean of happiness, good health and inner peace! May the blessings of the universe be with you always!
A beautiful and most meaningful oration by Vishnu Vasu.

I would like to ask Jane Goodall's question: "How is it possible that the most intellectual creature to ever walk the planet Earth, is destroying its only home?"
We need to realise what a precious privilege it is to wake up every morning and be alive. Each moment of our life is a picture we have never seen before and which we will never see again. We need to begin our day with a smile, calmness of mind, coolness of emotion and a heart filled with gratitude to God. Because, in the midst of all that we are going through, it is GOD and ONLY GOD WHO CAN PROTECT AND KEEP US SAFE AND SET US FREE!
THE VOICE