---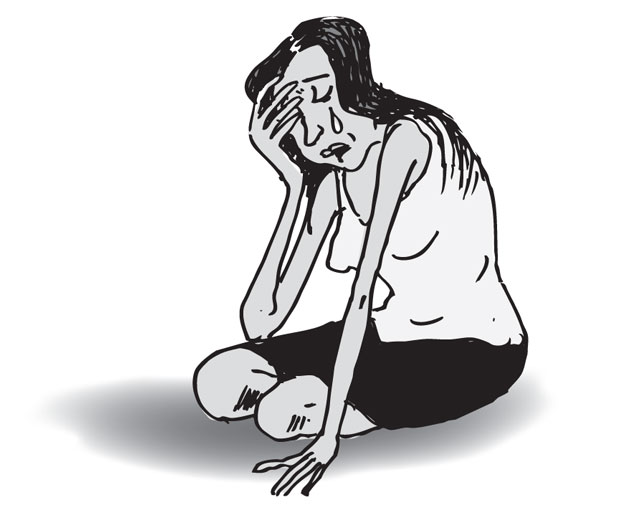 With a tsunami of sexual assault or harassment allegations being made by women against a large number of VIPs including United States President Donald Trump, entertainment bosses or stars and media group personalities, women's leaders are calling on women to continue their cultural revolution against male chauvinism. They are also calling upon noble men of integrity, care and concern for family values and related virtues to join the campaign against male or patriarchal domination or sexual harassment of their staff or others. But ignoring their calls President Trump this week declared he was supporting Republican Alabama candidate Roy Moore who is insisting on contesting for the Senate seat in the December 12 elections though several women and girls including underage girls have accused him of sexually assaulting them.

It is in this context that the United Nations today marks the international day for the elimination of violence against women. The UN says violence against women is one of the most devastating human rights violations. It is widespread and persistent.

Gender inequality persists worldwide. Achieving gender equality and the empowerment of women and girls will require more vigorous efforts, including legal frameworks, to counter deeply rooted gender-based discrimination that often results from patriarchal attitudes and related social norms, the UN Secretary-General António Guterres says.

Violence against women is the most extreme form of discrimination. According to UN data from 2005 to 2016 for 87 countries, 19 per cent of women between 15 and 49 years of age said they had experienced physical or sexual violence by an intimate partner in the 12 months prior to the survey. In the most extreme cases, such violence can lead to death. In 2012, almost half of all women who were victims of intentional homicide worldwide were killed by an intimate partner or family member, compared to 6 per cent of male victims, the UN says underlining the reality that this crisis begins in the home.

Another extreme case of violence against women is female genital mutilation or cutting. This harmful practice has declined by 24 per cent since around 2000. Nevertheless, prevalence remains high in some of the 30 countries with representative data. In those countries, survey data from around 2015 indicate that more than 1 in 3 girls between 15 and 19 years of age have undergone the procedure compared to nearly 1 in 2 girls around 2000, the UN report says.

Moreover, only just over half (52 per cent) of women between 15 and 49 years of age who are married or in a relationship make their own decisions about consensual sexual relations and use of contraceptives and health services. That statistic is based on available data from around 2012 for 45 countries, 43 of which are in developing regions.

Research also shows that achieving gender equality helps in preventing conflict, and high rates of violence against women corelate with outbreaks of conflict. Despite the evidence, actions for women's inclusion, leadership and protection remain inadequate.

In Sri Lanka a law was passed recently to empower women by giving them at least 25 percent representation in the national parliament and local councils. As the UN says giving leadership to women in this way could go a long way towards gradually reducing the curse of sexual assaults or harassment of women or the widespread practice of seeking sexual favours for appointments or other matters. Not only in politics even in business including small and medium scale enterprises women need to be encouraged to take creative or innovative initiatives to start enterprises and take leadership. Thankfully the 2018 blue/green budget gives high priority to such enterprises and we hope rural women and girls specially will take the initiate after vocational training in high technology or
other skills.

On the negative side Sabaragamuwa Province Governor Marshal Perera quoting police statistics said last month it was disturbing that the rape of a woman takes place every four hours in Sri Lanka in a country which carries the reputation of having produced the first woman Prime Minister and the first woman Executive President in the world.

While addressing these and related crises the government needs to move forward boldly with the policy of giving leadership to women in politics, business and other areas because without the feminine intuition and wisdom, projects or other enterprises will not achieve their full potential.